Introduction
Building loads can take up quite a bit of time if you have to do them one by one. Command gives you the ability to build loads in bulk using a CSV file. Simply upload a formatted file into the Command system and it will build out all your loads and all details with the click of a button.
Summary
To upload loads in bulk, start by clicking on the "Loads" dropdown on the left-hand side and then select "My Loads".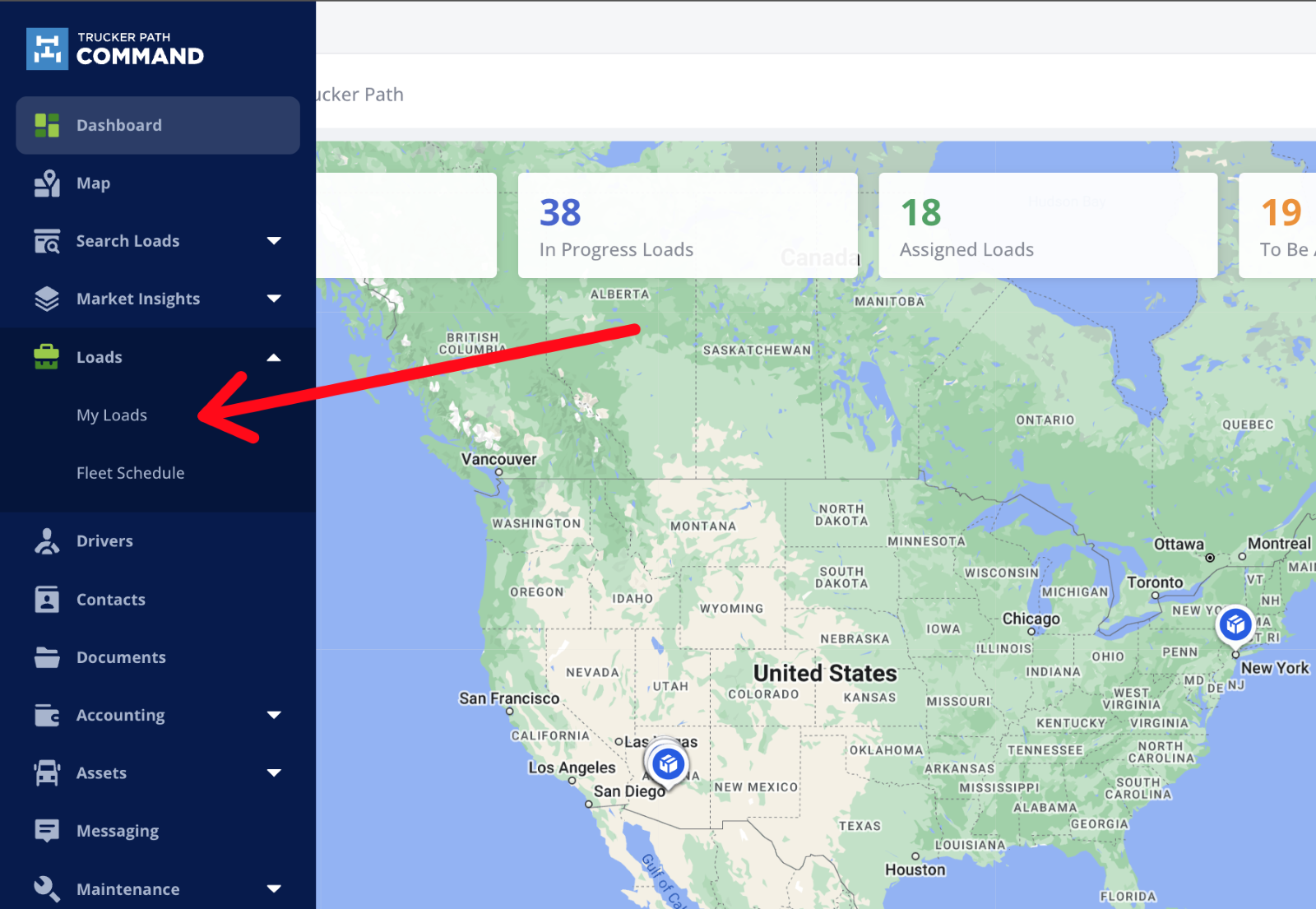 Next, click the "Import Load" button in the upper right-hand corner.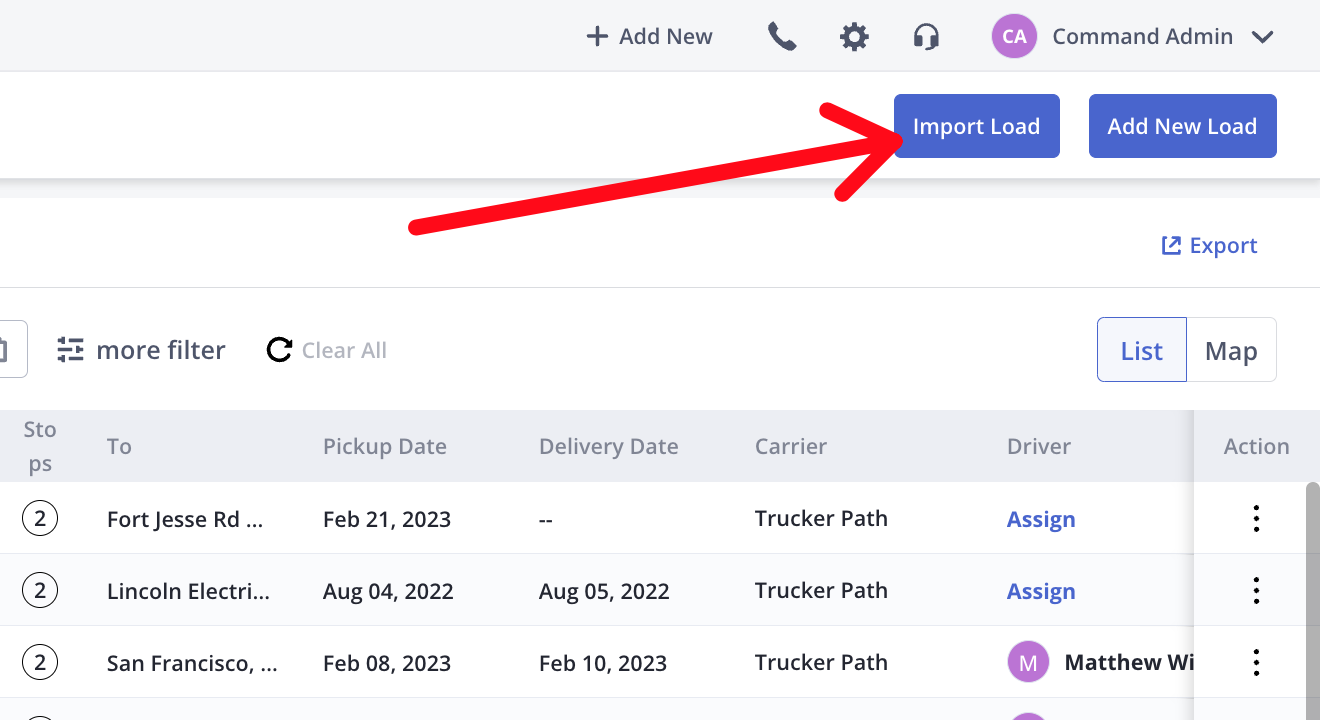 Download the sample file and match your files to the appropriate columns.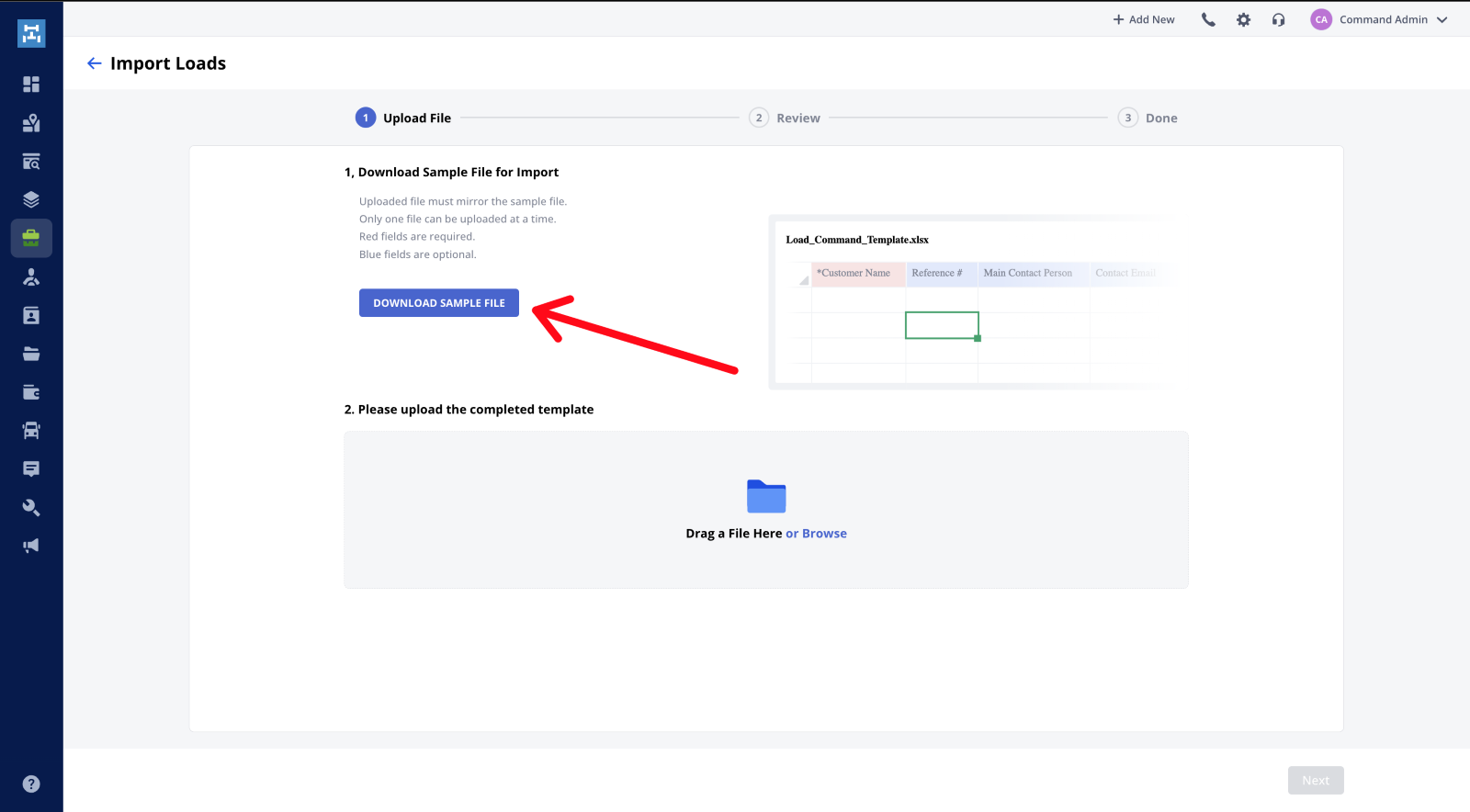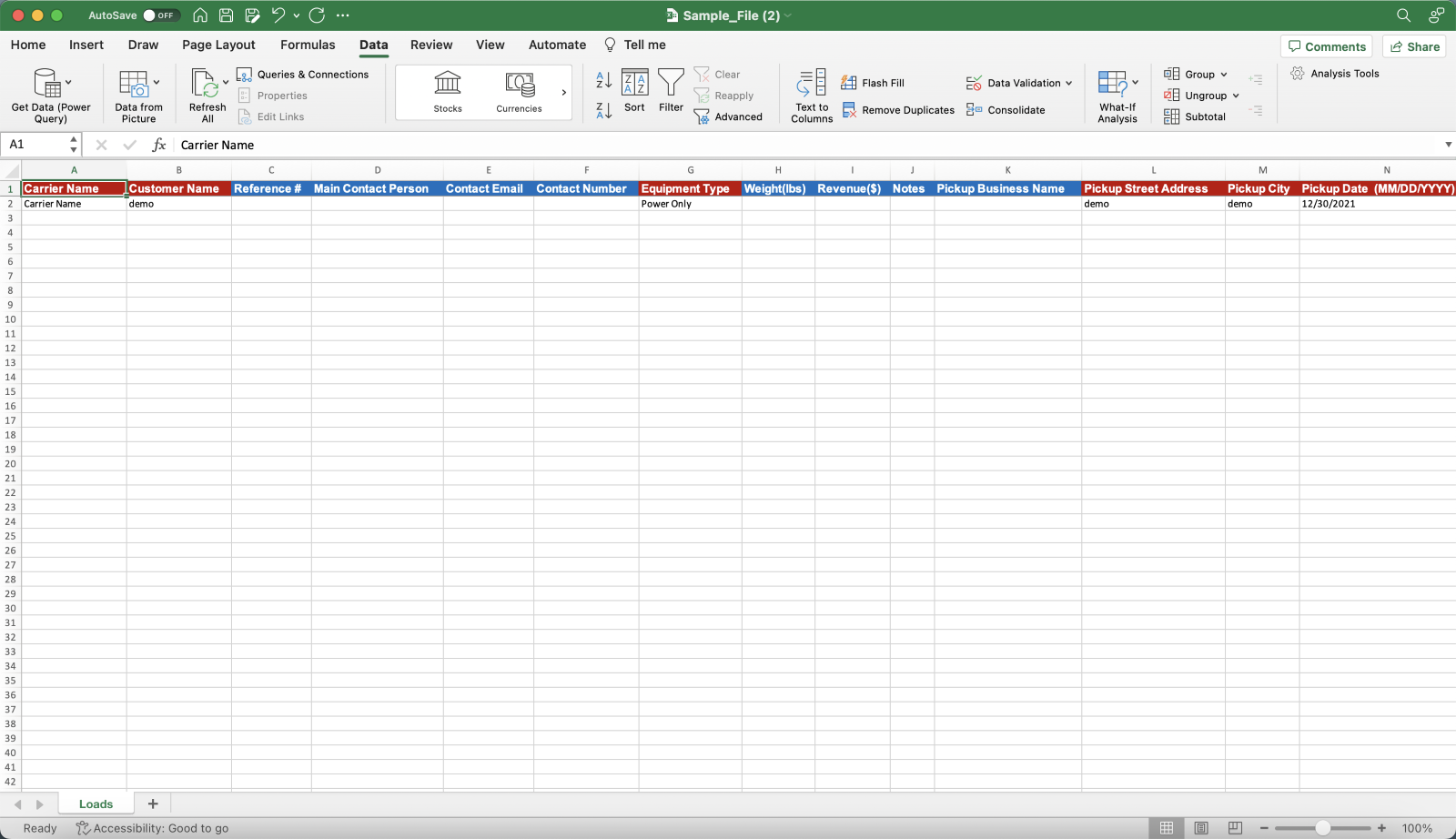 After ensuring all columns have been formatted correctly, save the file as a CSV and upload it by dropping the file into the section or search for it on your computer by clicking browse.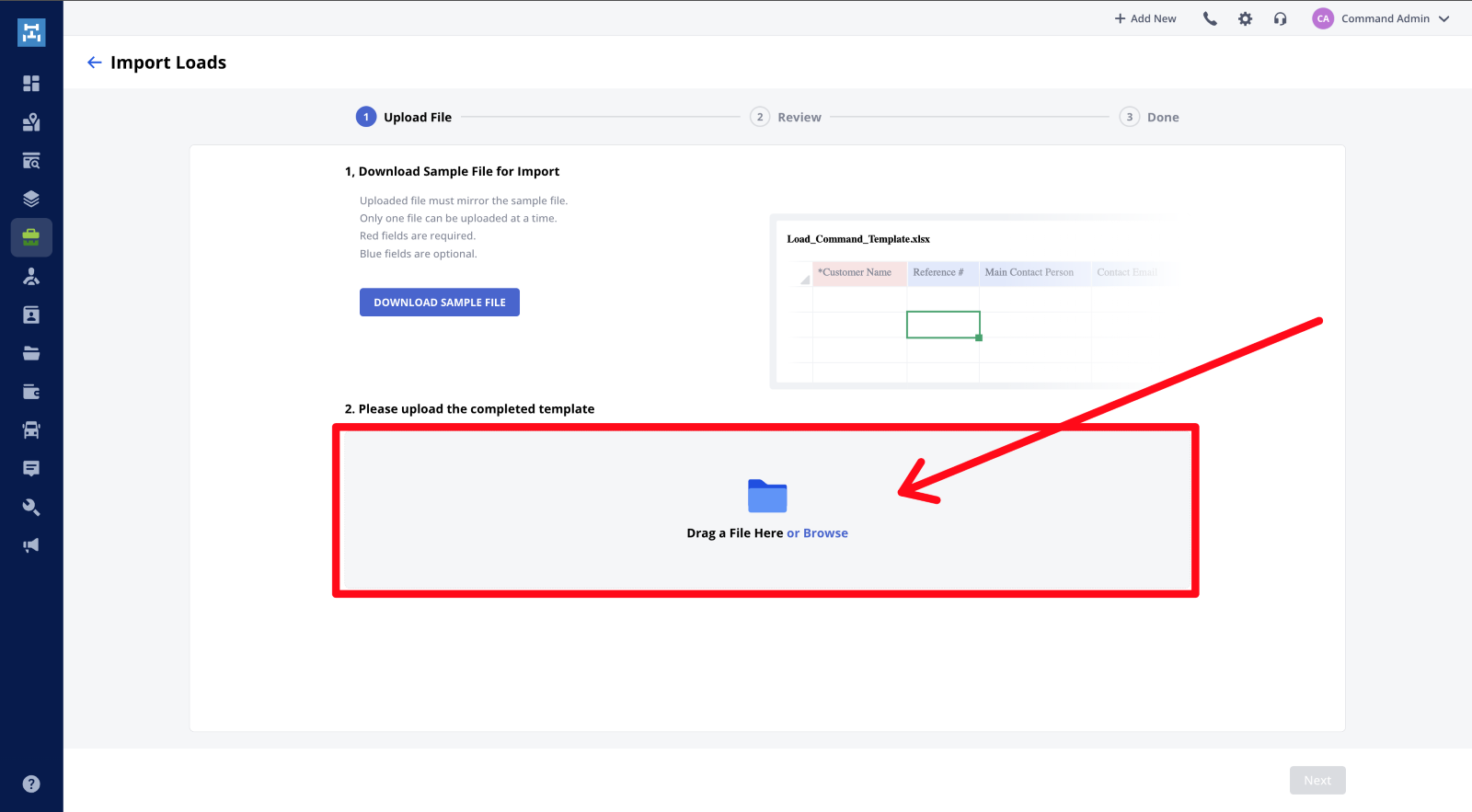 Once attached, click next to do one final review of the information and make sure it matches in each column.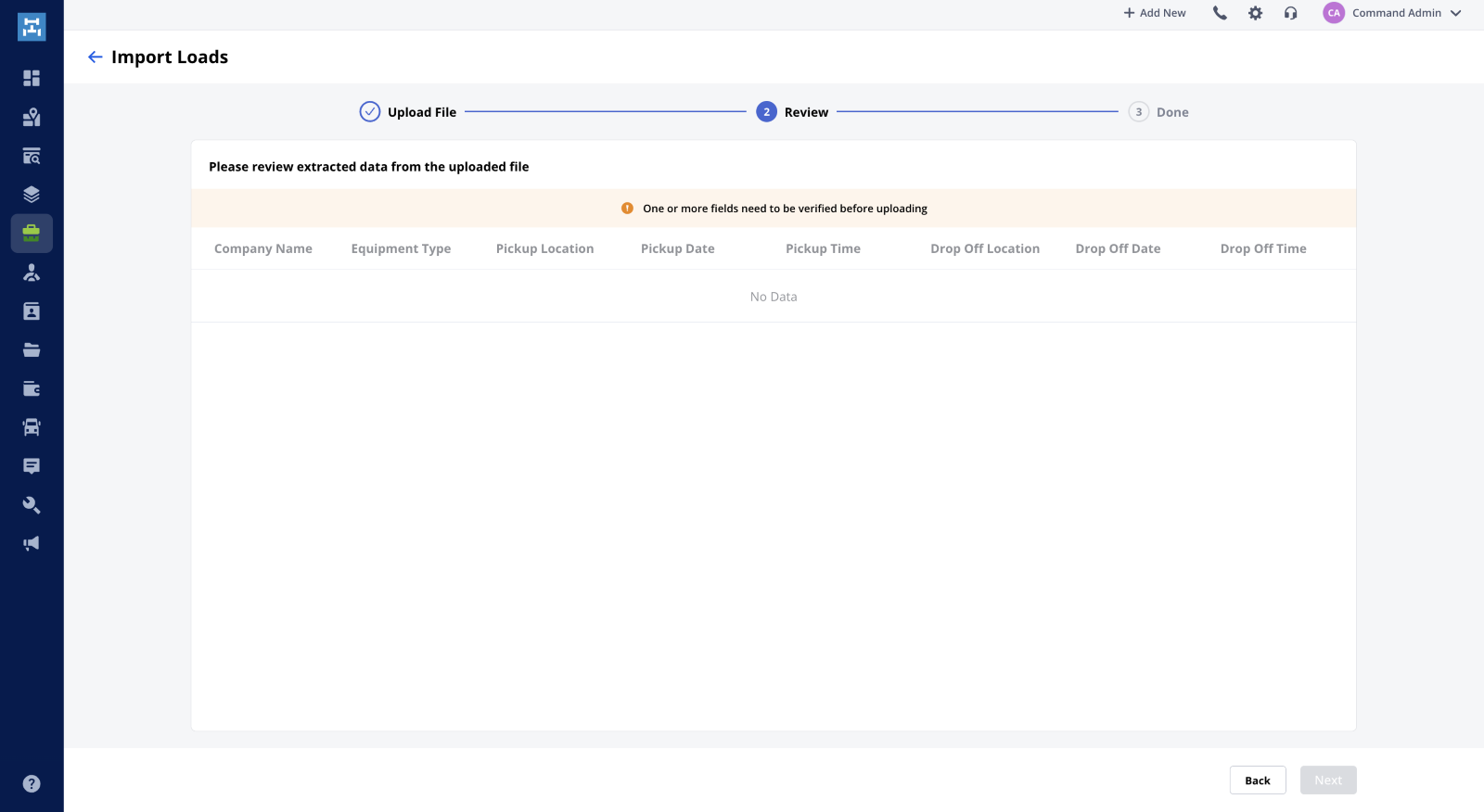 Lastly, click "Next" and Command will automatically add all loads to the "My Loads" tab for you to assign to your drivers.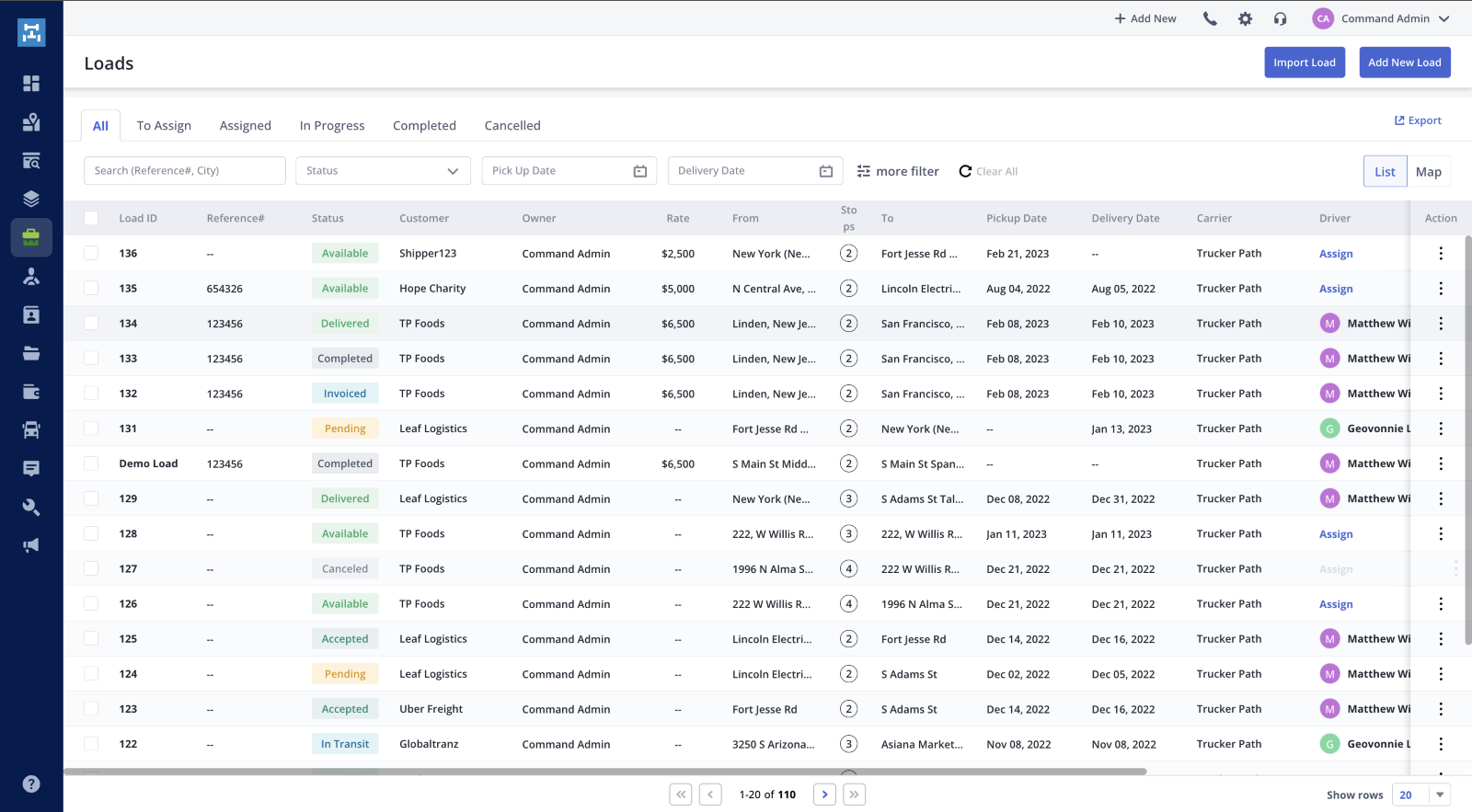 Questions?
If you have any questions regarding this topic or any others, please reach out to our Support Team via email at commandsupport@truckerpath.com or by phone at +1 (833) 929-4441.