Introduction
The Command system gives you the ability to track all your drivers' live locations. You can view them from the dashboard map, the driver's profile page, or on the load they are assigned to. Driver locations are obtained through the driver's cellular device one the location is shared or by an integrated ELD.
Summary
In order to see your drivers location you must first have each driver share their location through their mobile device or integrate your companies ELD with Command.
To have a driver share their location through the Trucker Path App, Once logged in, they will need to click on the "Loads" tab at the bottom of the screen.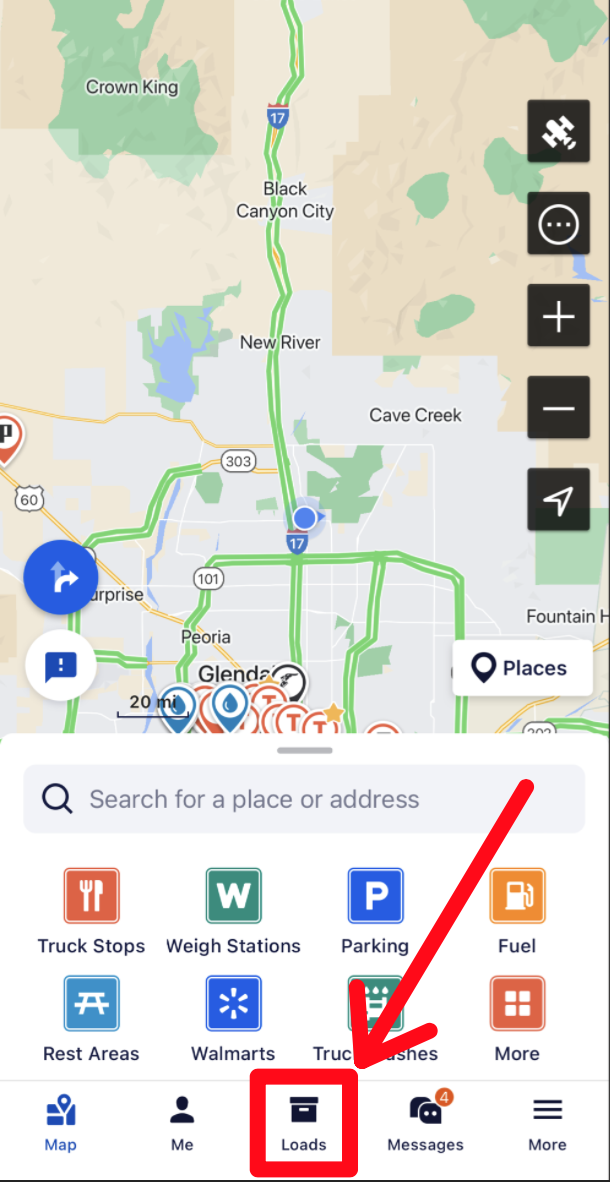 Then they need to click the ellipsis in the upper right-hand corner and then toggle the "Share Location" switch to on.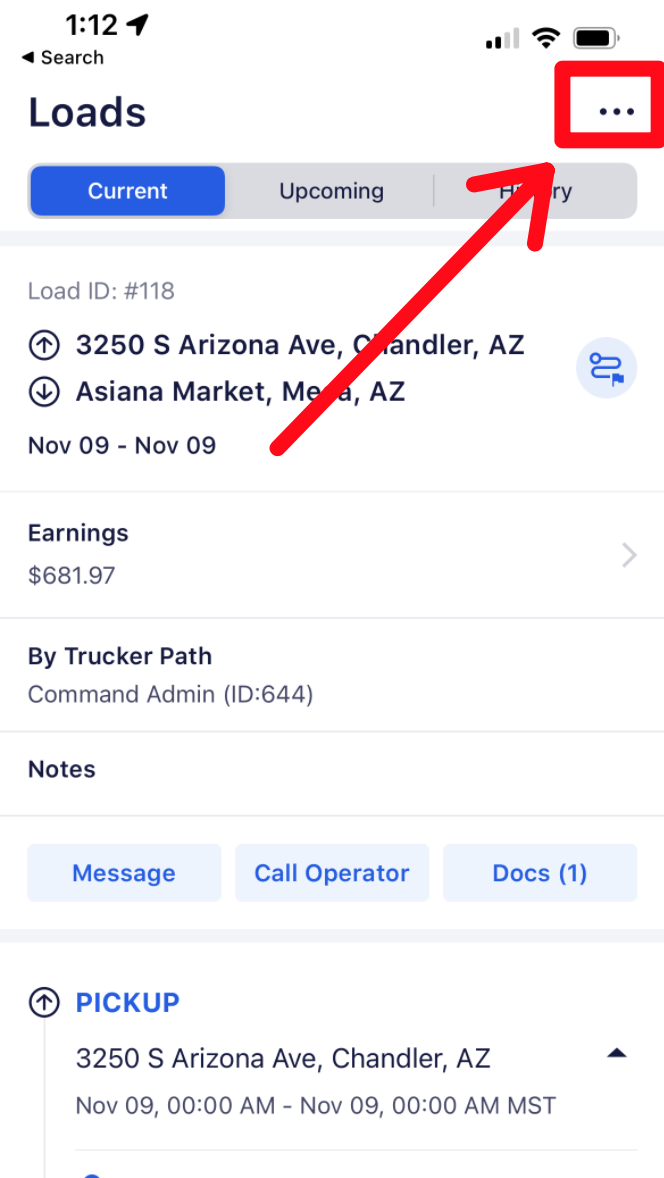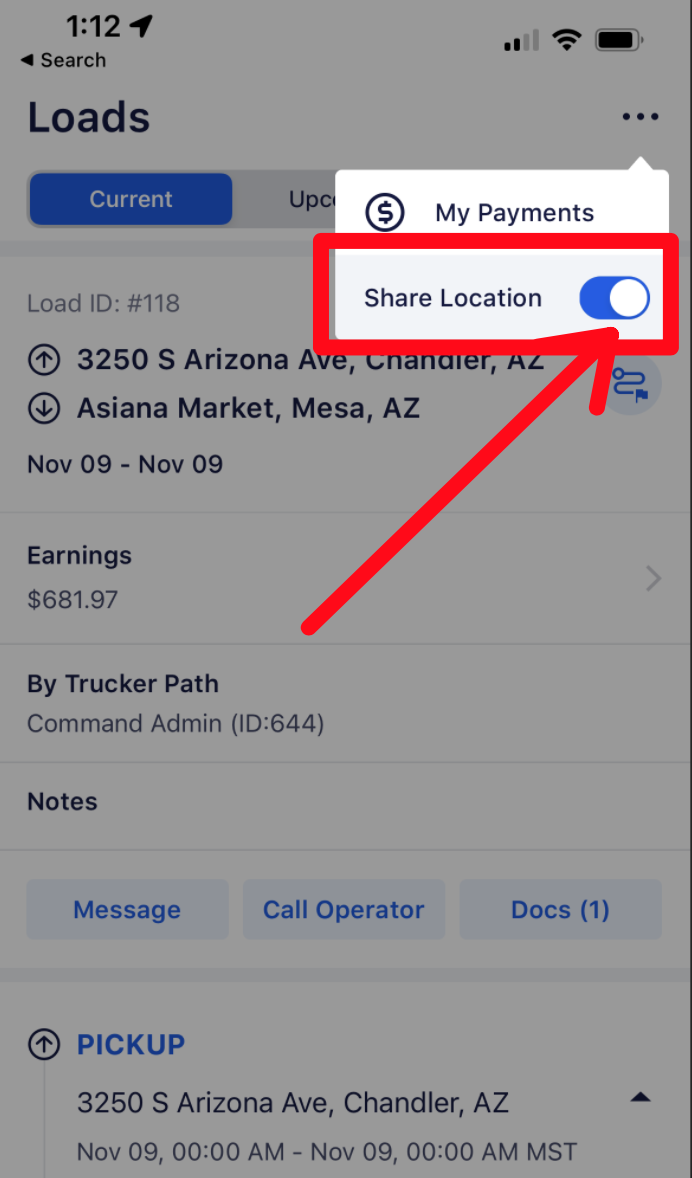 Instead of the drivers sharing their location via the app, you can also access their location by integrating their ELD inside the Command system.
Click here for instructions on how to integrate your companies ELD with Command.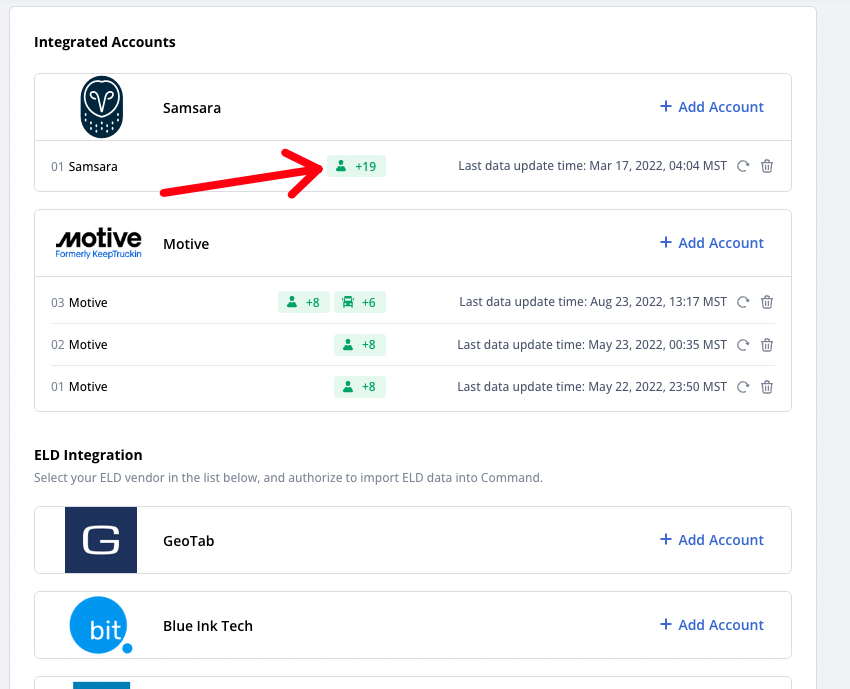 Now that you have either had the drivers share their location or integrated your ELD with Command, you can now see your drivers in a few different places.
Dashboard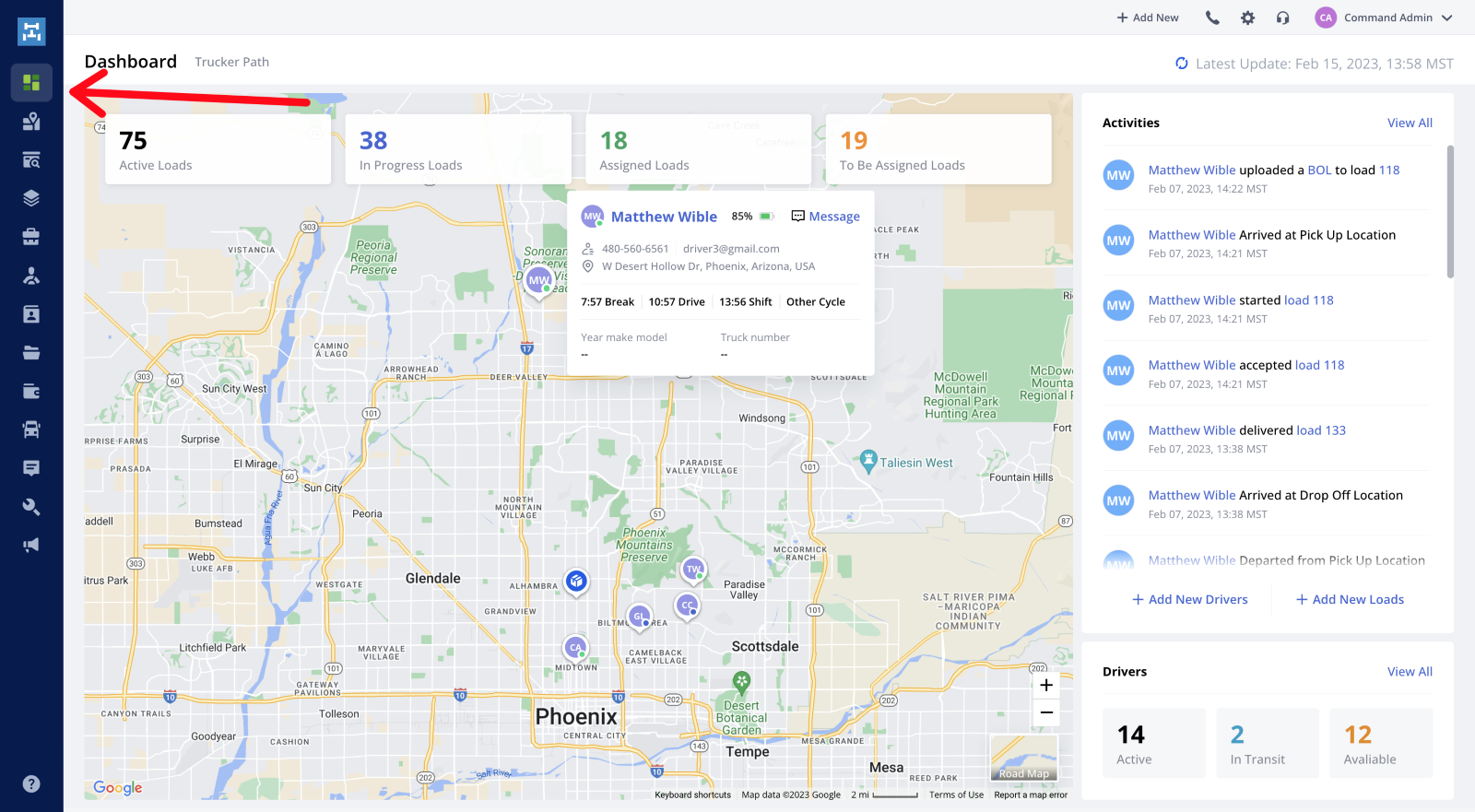 Drivers Profile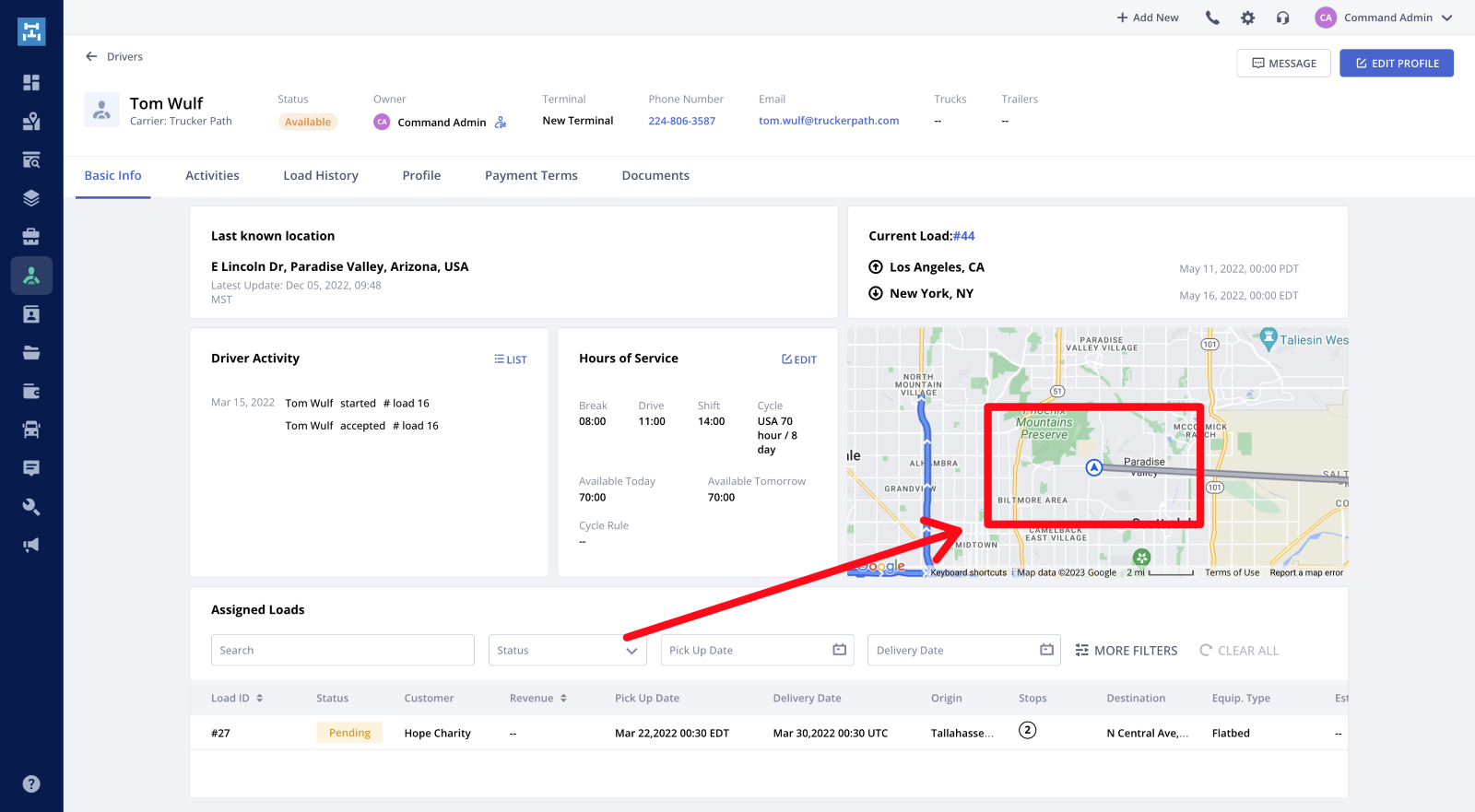 Load Details Page
With this information now available, you can take charge of your fleet and monitor your drivers with ease.
Questions?
If you have any questions regarding this topic or any others, please reach out to our Support Team via email at commandsupport@truckerpath.com or by phone at +1 (833) 929-4441.