Here we will show you how to obtain a virtual phone number that allows you to communicate with your drivers and customers directly through the COMMAND platform.
To access the dialer settings, hover your mouse over the gear icon in the upper right-hand corner and click "Dialer Settings".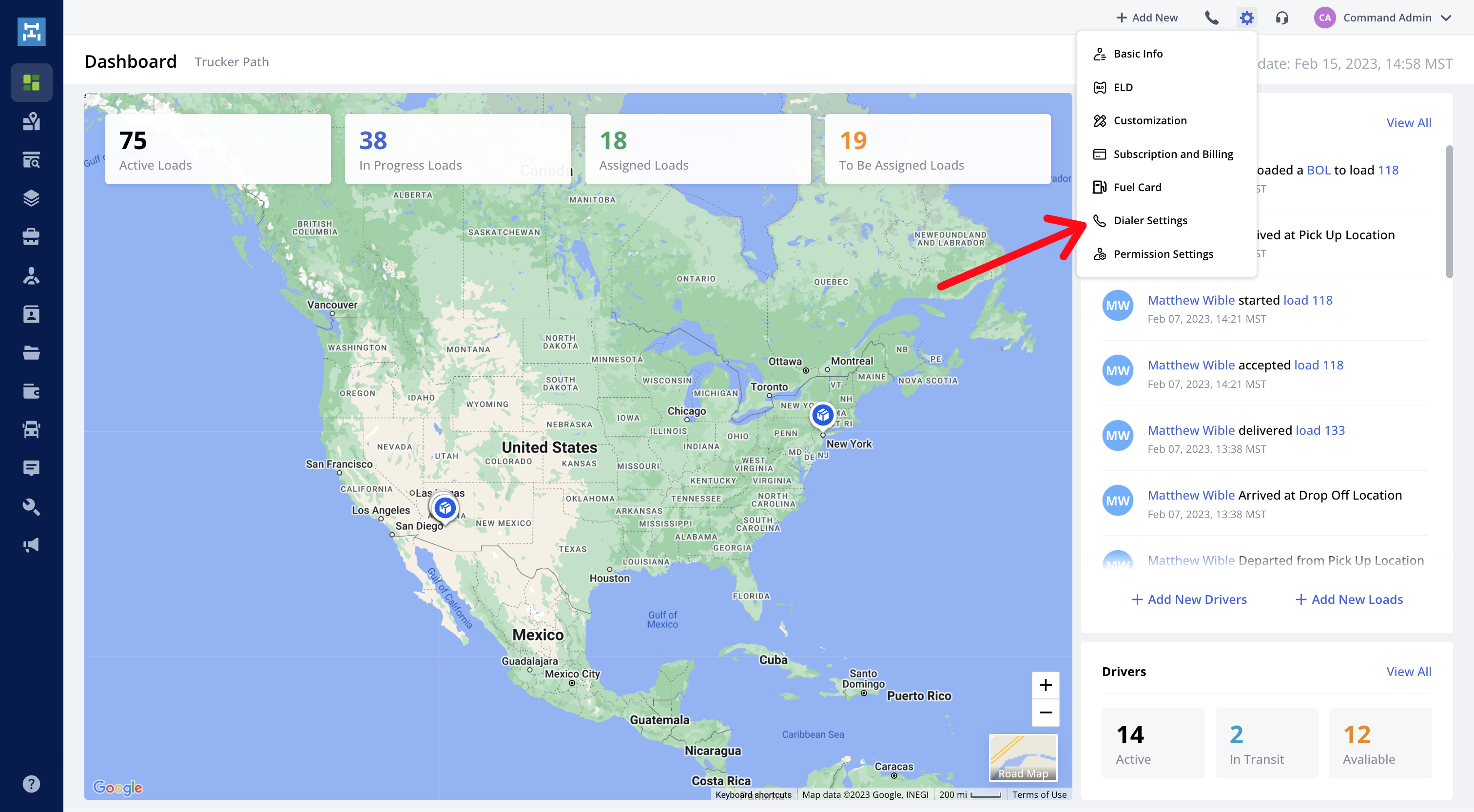 To purchase a new number, click the "Add Numbers" button.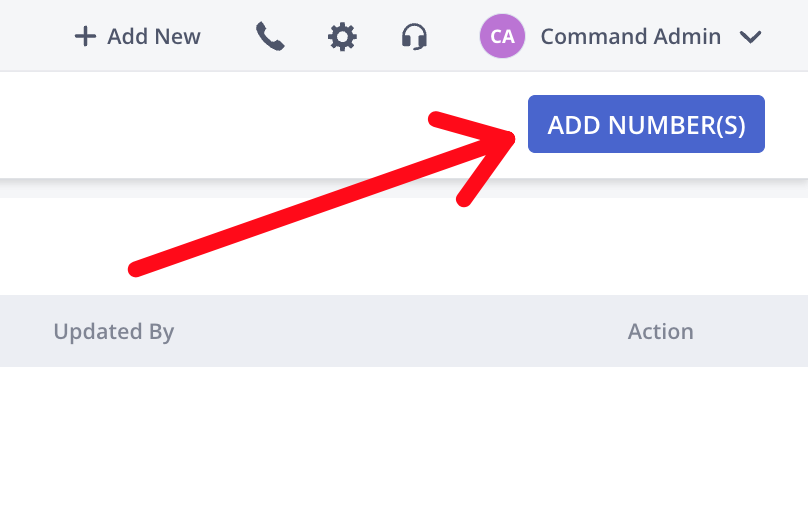 A list of all available numbers will show. Use the "Area Code" field to populate a list of available numbers, check the box next to the number or numbers you would like to purchase and click 'submit.'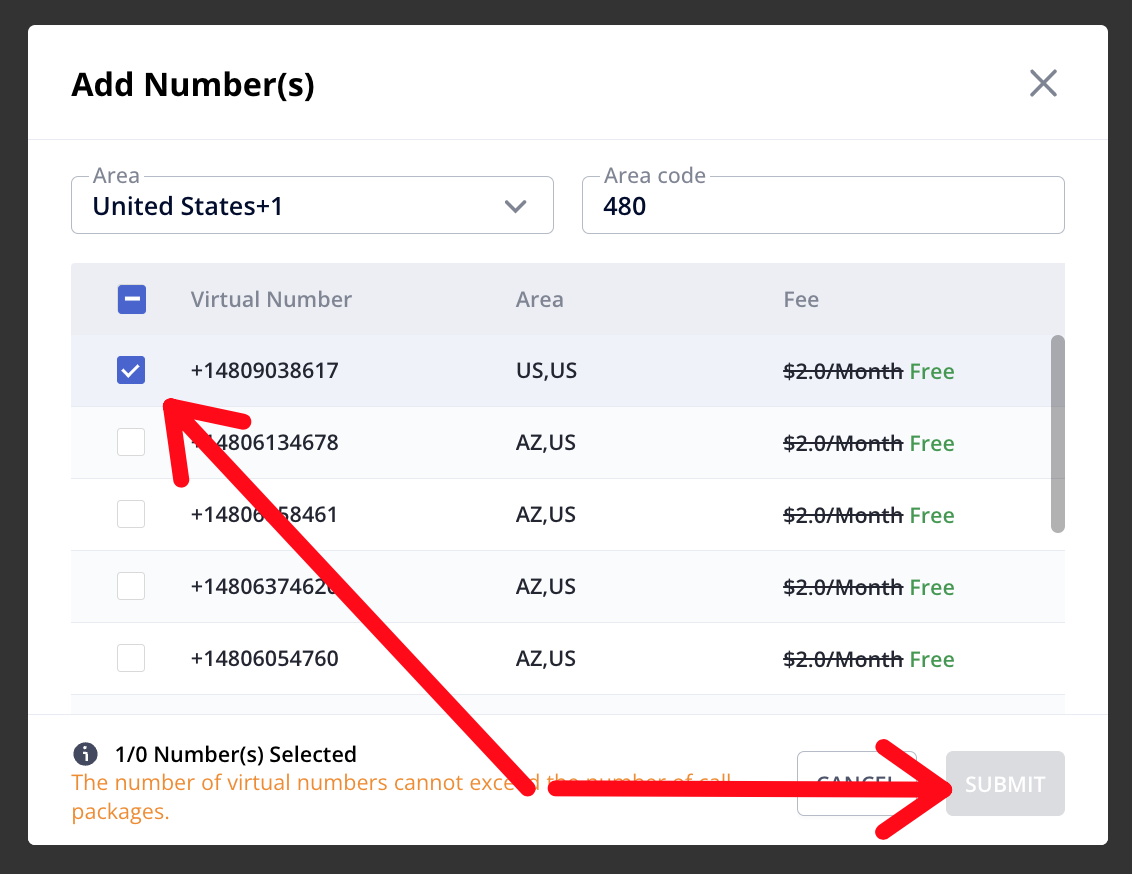 At the top you will see two toggles - "Assigned Numbers" and "Unassigned Numbers".
To assign a number from the unassigned numbers page, click the ellipsis on the right and select "Assign".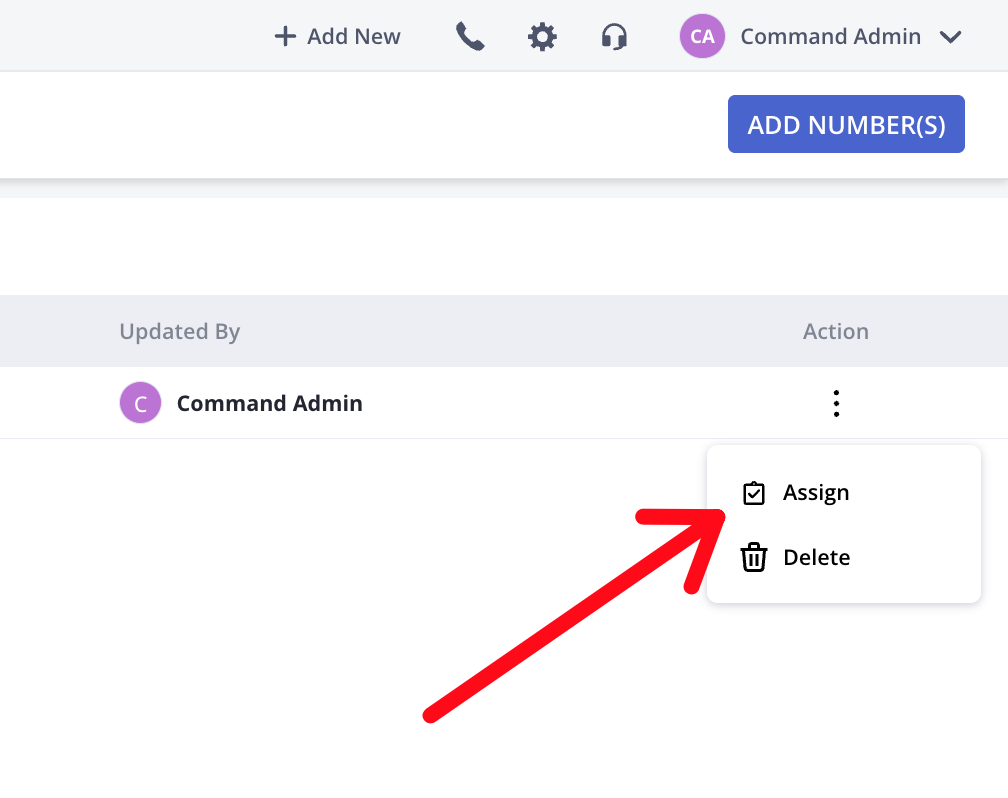 Next you will see a list and you can choose the operator you want to attach the number to.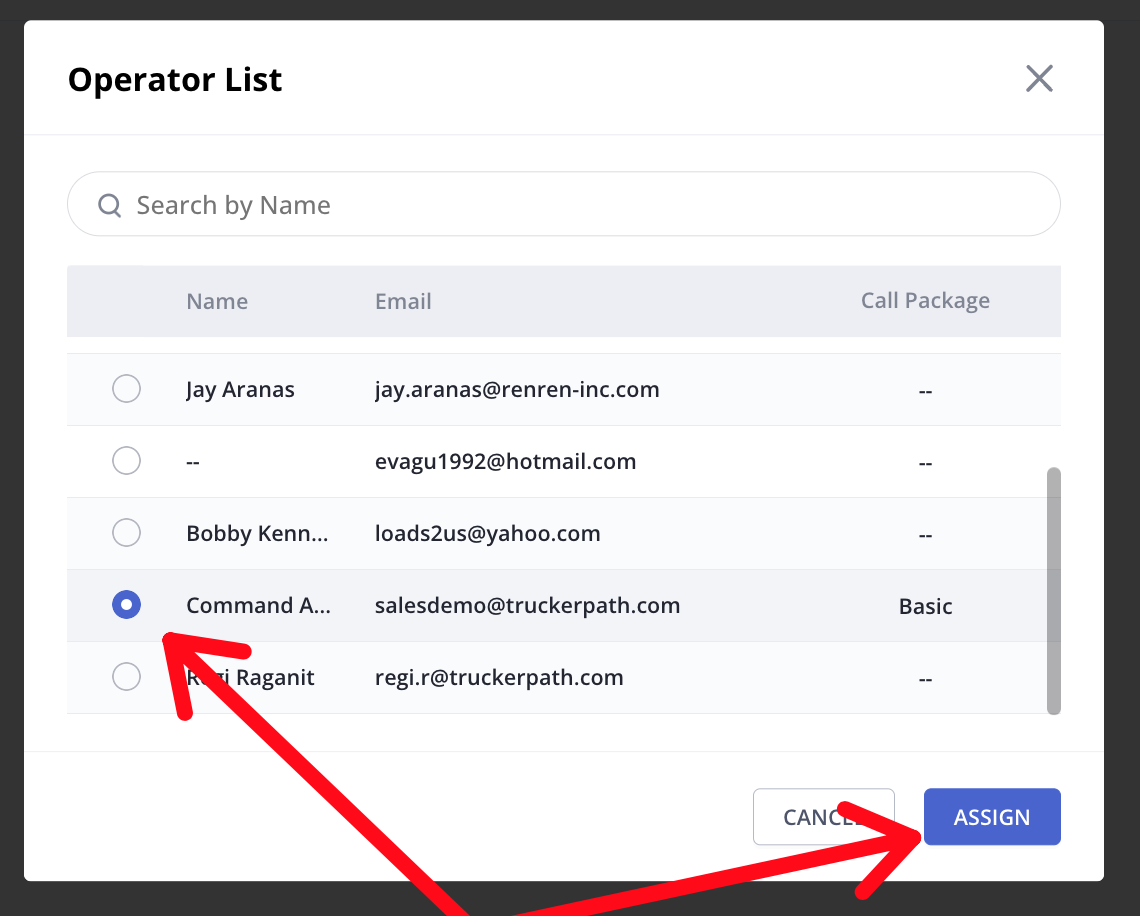 Once assigned, you can click the phone icon in the upper right hand corner to show the dialer panel. From here you can manually dial a number, see recent calls, listen to voicemails, and edit the dialer settings.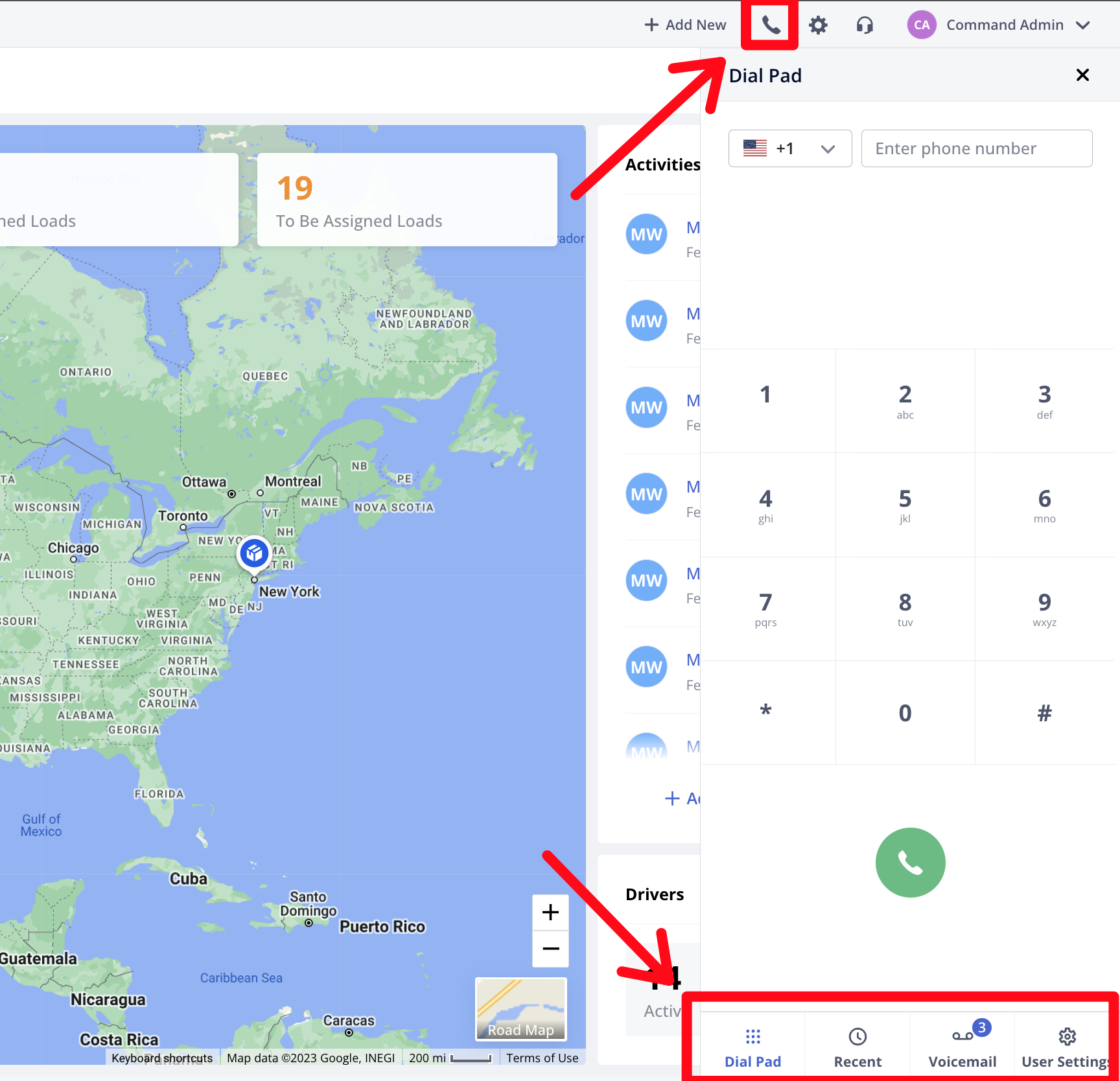 In the dialer settings, you can set the phone to make calls through your browser or point it to a phone number of your choice. You can also record custom voicemail greetings for inbound calls, or add a message to be able to quick drop if you ever reach another phone voicemail.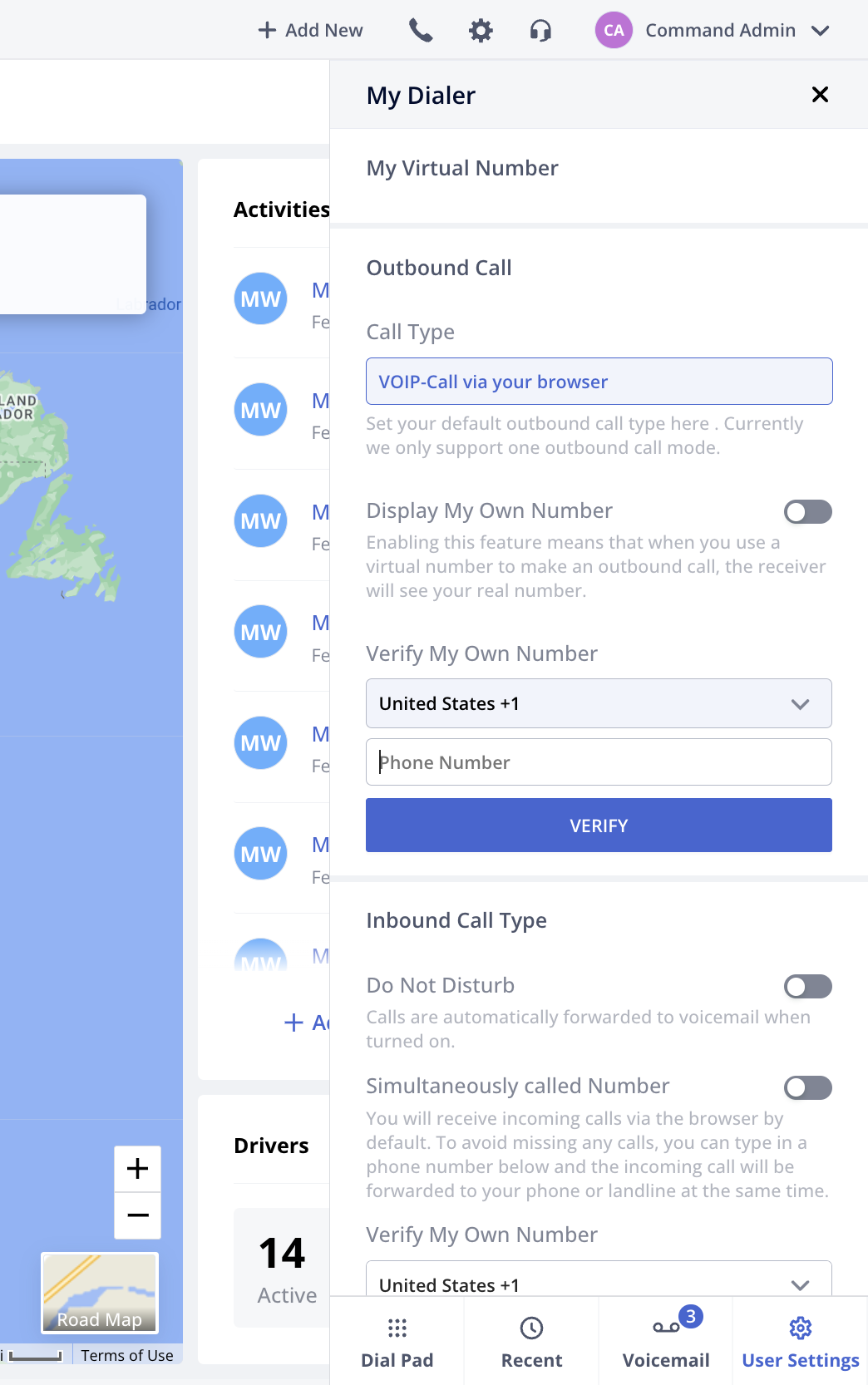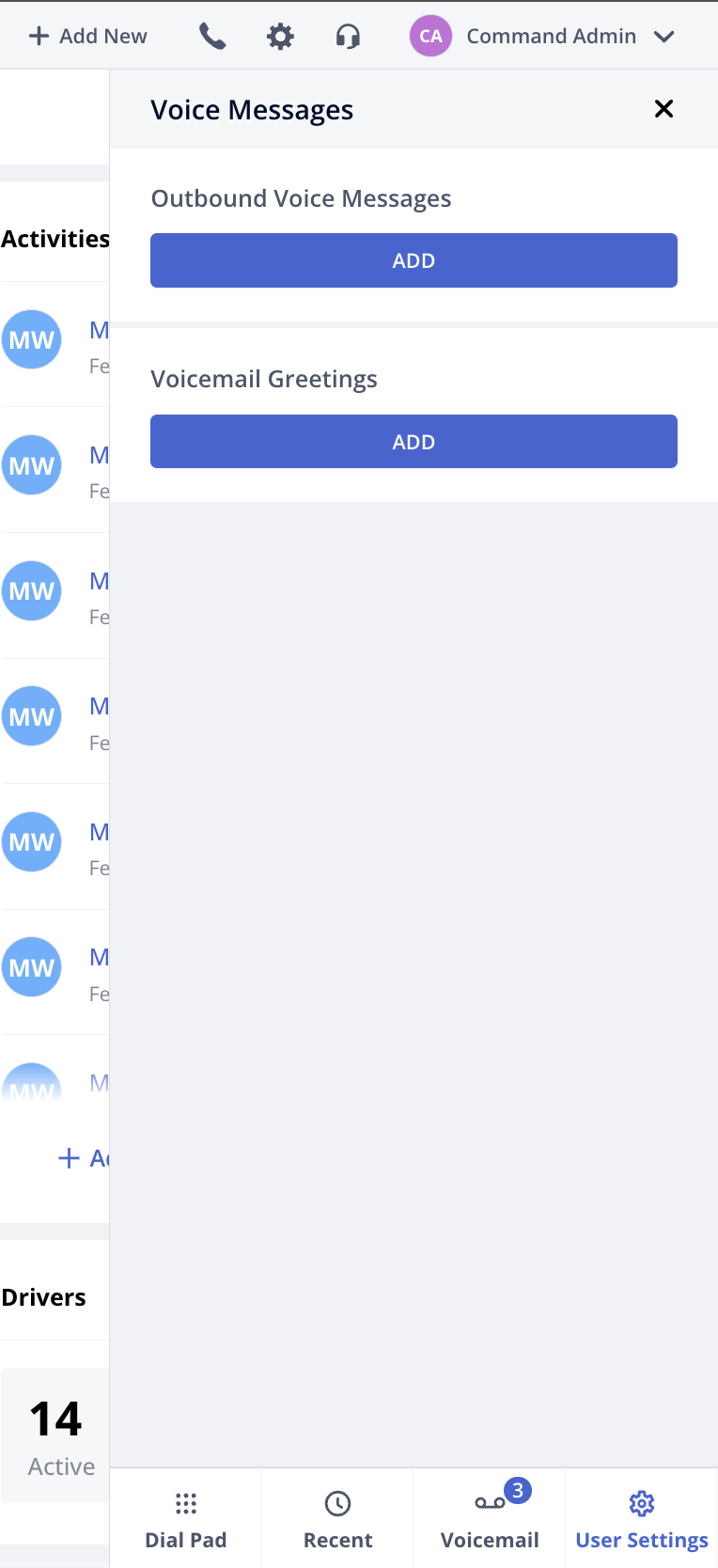 Lastly, the "Call Outcome" tab allows you to create outcomes for calls that are made so they can be classified for future reference.
To make a phone call, click the phone icon in the upper right hand corner. Simply enter the phone number and then click the 'green call' icon to start the call.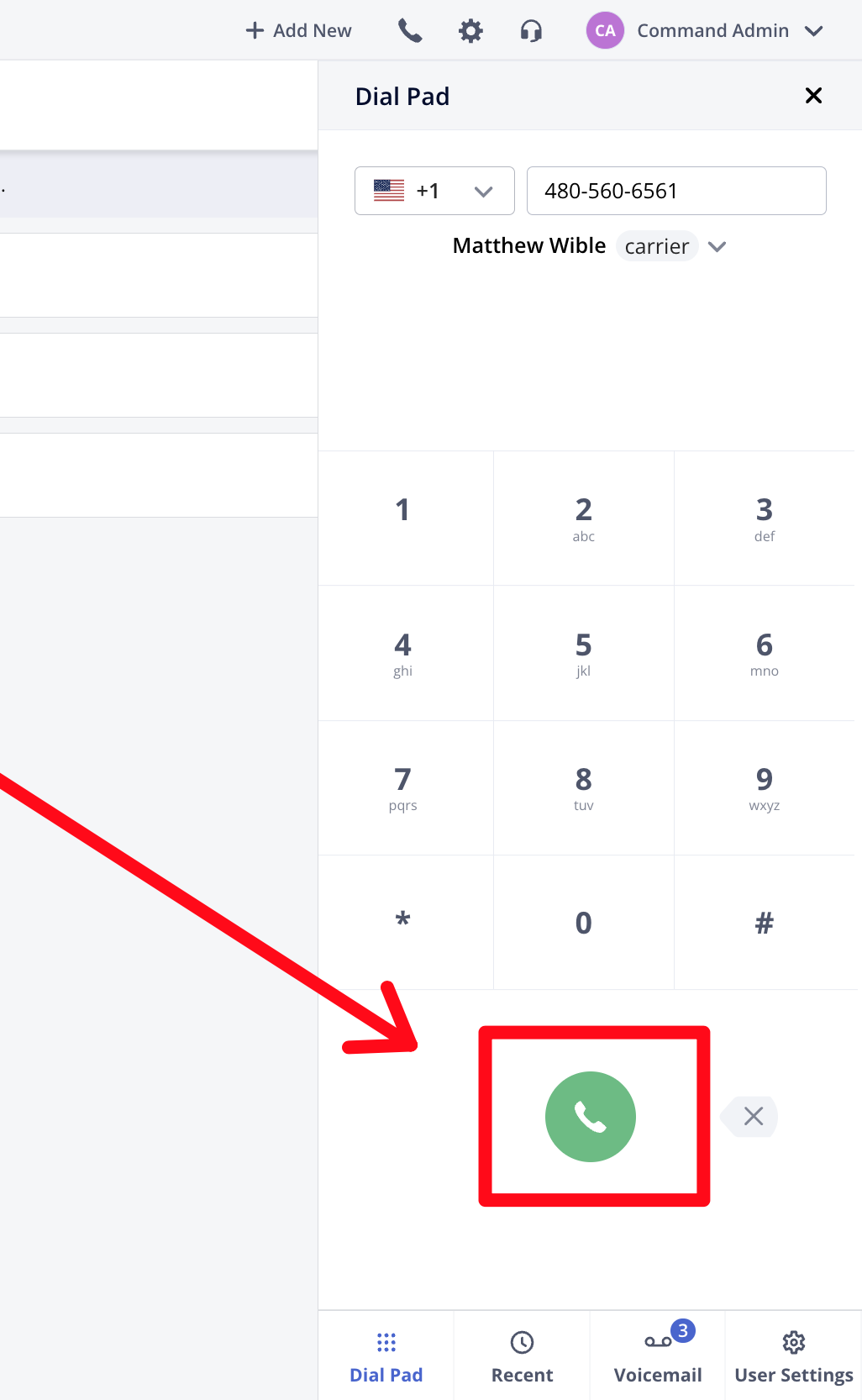 You can also make calls by clicking any phone number that is highlighted in blue that you will see throughout the system. This includes calling your drivers directly through the system.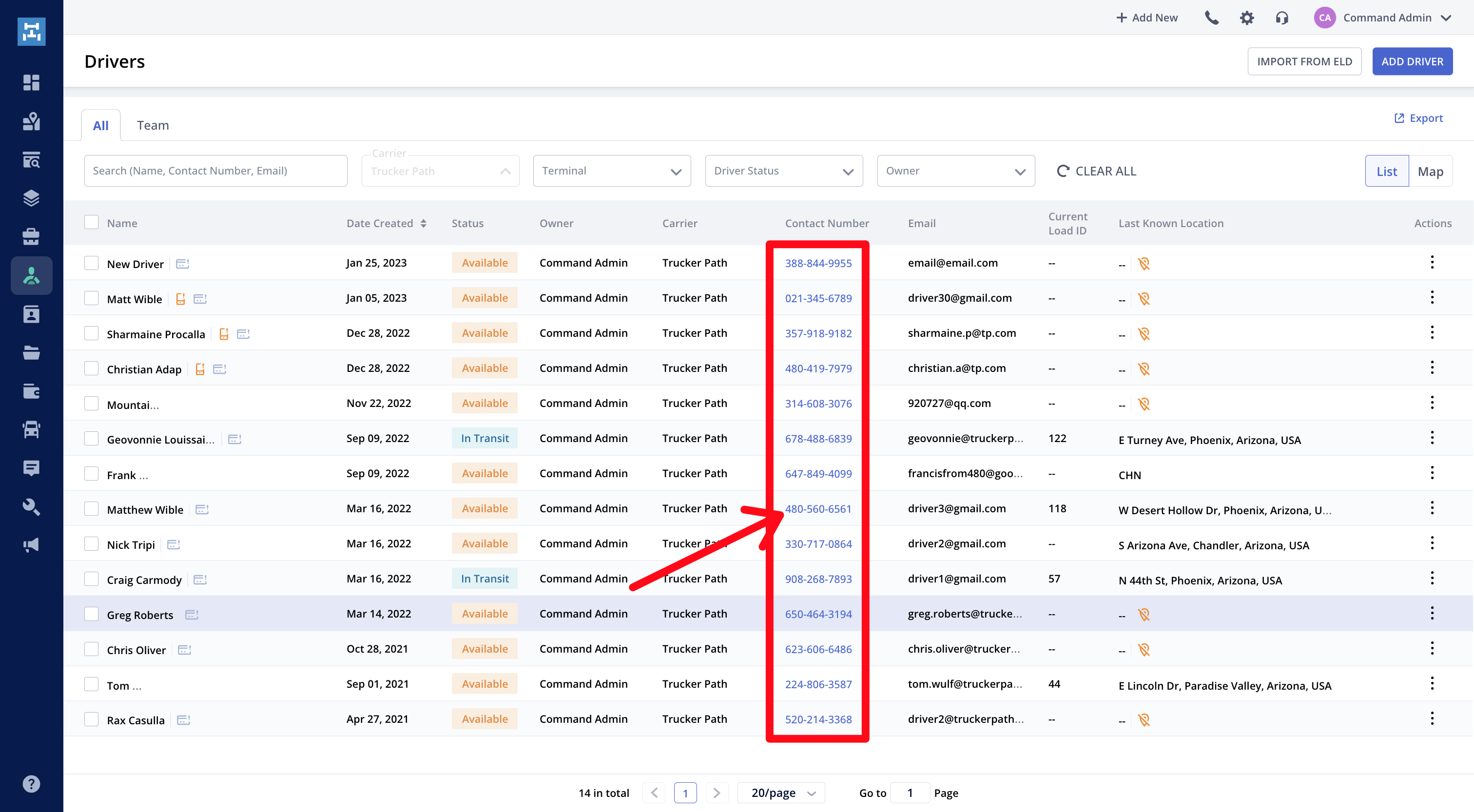 Once the call is complete, you can hang up by selecting the red phone icon, mark the call outcome and then enter any notes into the box below.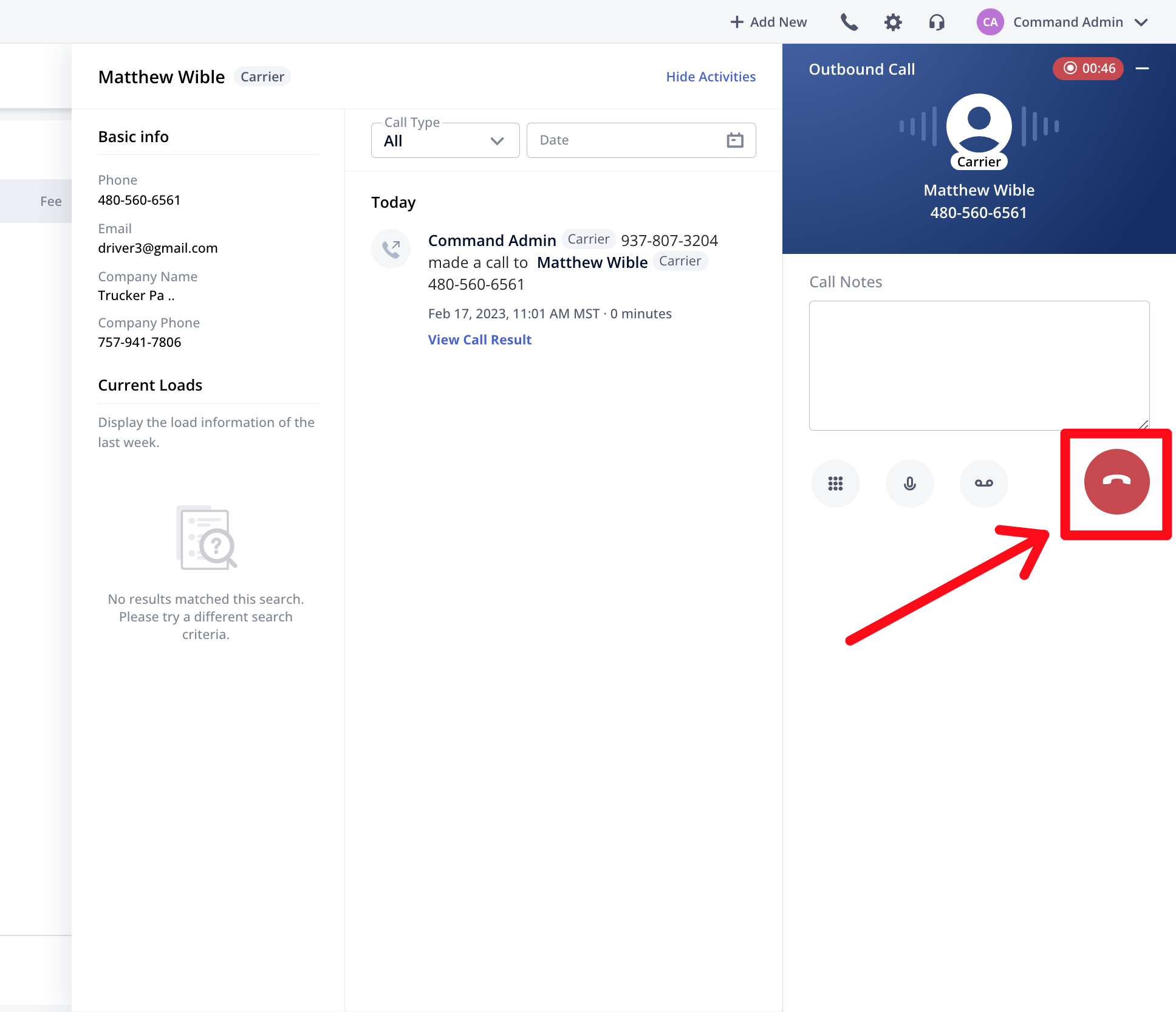 You can also select a related load and click 'save' to keep the recorded call as well as any notes for each load or contact.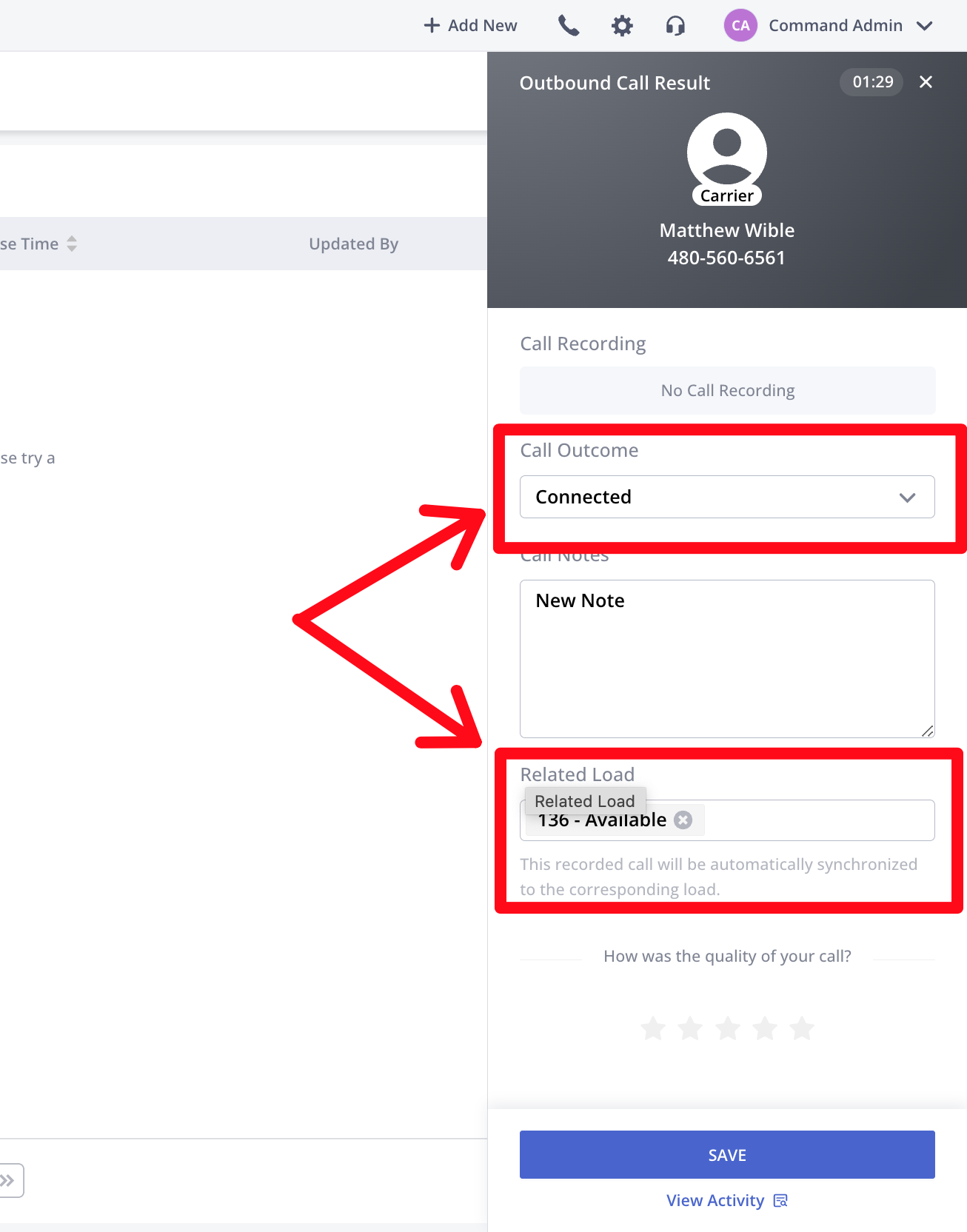 Questions?
If you have any questions regarding this topic or any others, please reach out to our Support Team via email at commandsupport@truckerpath.com or by phone at +1 (833) 929-4441.