Command allows you to quickly import all of your drivers from an integrated ELD and add them as drivers in the Command system
Once you have integrated your ELD, Start by clicking on the driver module on the left-hand side.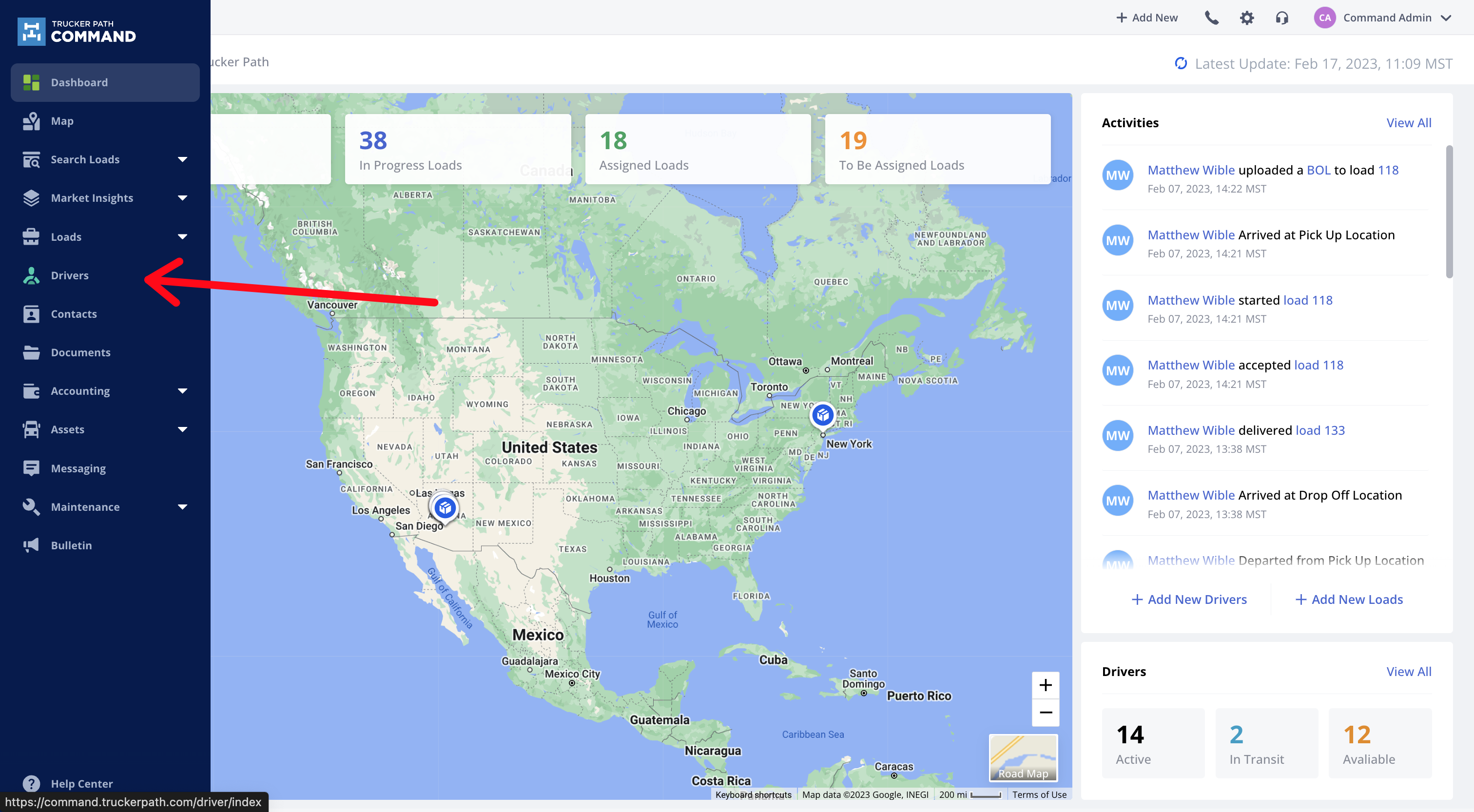 On the drivers page you will see a button in the top right corner called "Import from ELD".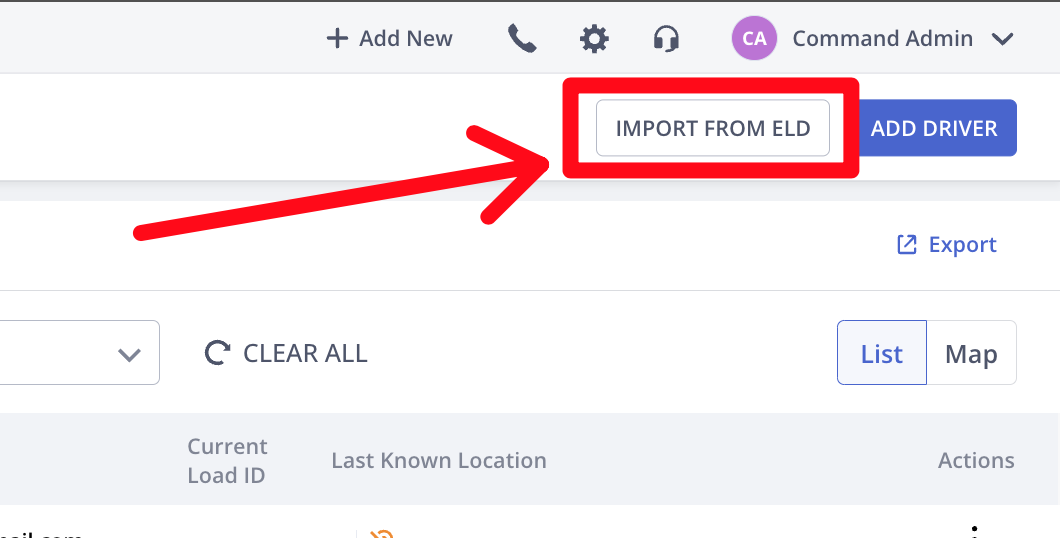 Next you will need to click on the add drivers button shown in the image below.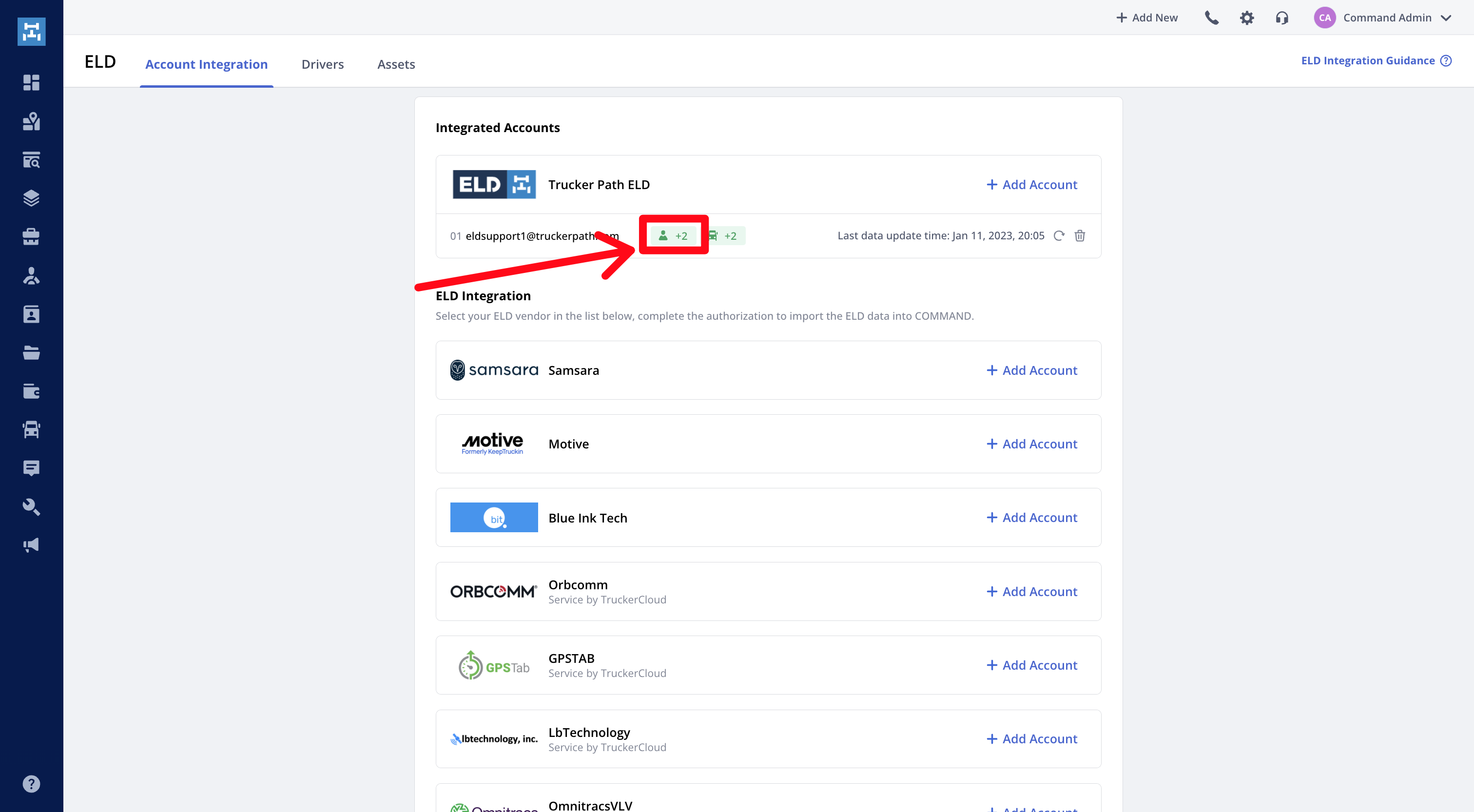 The last step is to select the drivers you want to import and click the "Invite from ELD" button.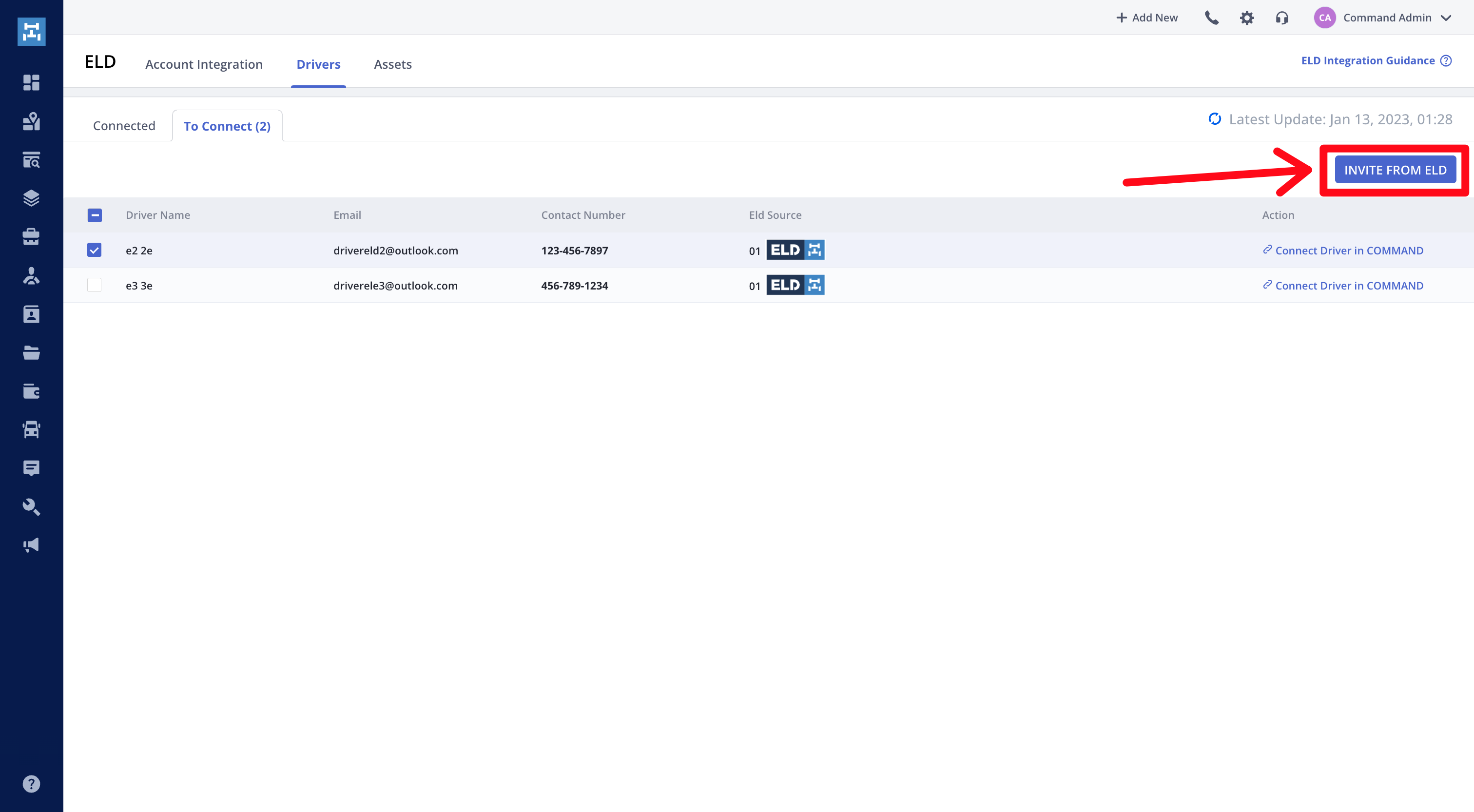 This will send an invite to the selected drivers and they will not be added to the Command system.
Questions?
If you have any questions regarding this topic or any others, please reach out to our Support Team via email at commandsupport@truckerpath.com or by phone at +1 (833) 929-4441.