Command allows you to import all of your assets from an integrated ELD.
Start by clicking on the "Assets" dropdown and select the type of asset you would like to import ("Trucks" or "Trailers").
Both of these pages will contain a button at the top right called "Import from ELD". Click this to see all available assets to import from your integrated ELD.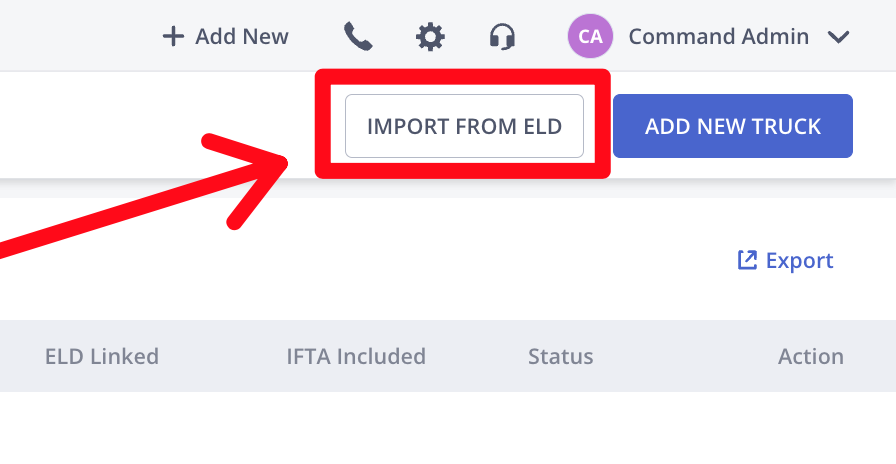 On the next page you will need to click the button that shows the number of available assets that still need to be connected.
The last step is to select the assets you would like to add to the system and then click "Connect".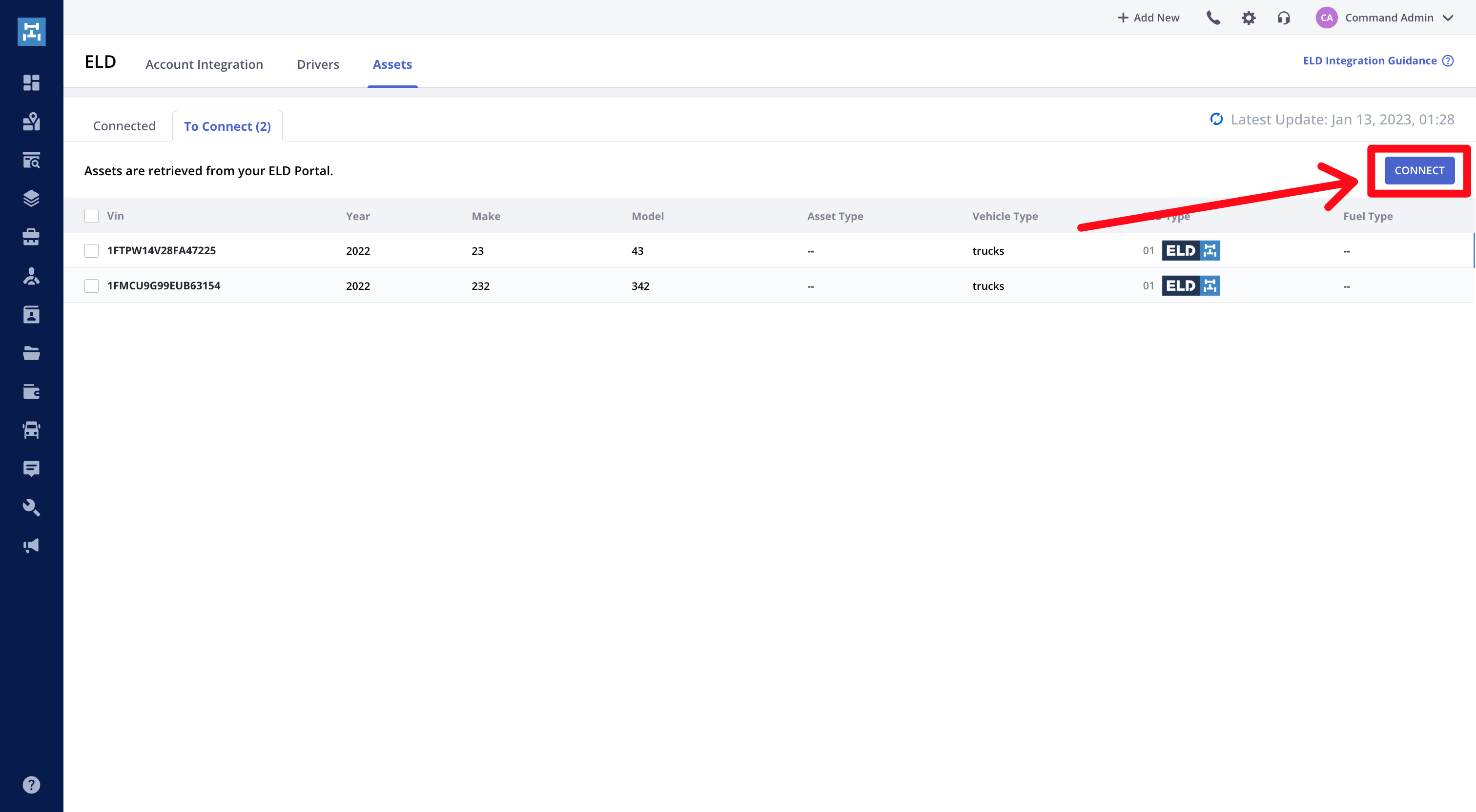 All of the selected assets will be added for use in the Command for things like, assigning trucks to loads, tracking available assets, and even maintenance.

Questions?
If you have any questions regarding this topic or any others, please reach out to our Support Team via email at commandsupport@truckerpath.com or by phone at +1 (833) 929-4441.