Command give full visibility into driver/asset locations during their trip to allow better tracking for dispatchers, owners, and even to others outside your organization.
There are a few places inside of Command that are designed to help you track drivers throughout their trip.
First is the from the load details page. Open a load under the "My Loads" tab and click on a load that is in transit. You will see a button in the top right called "Share".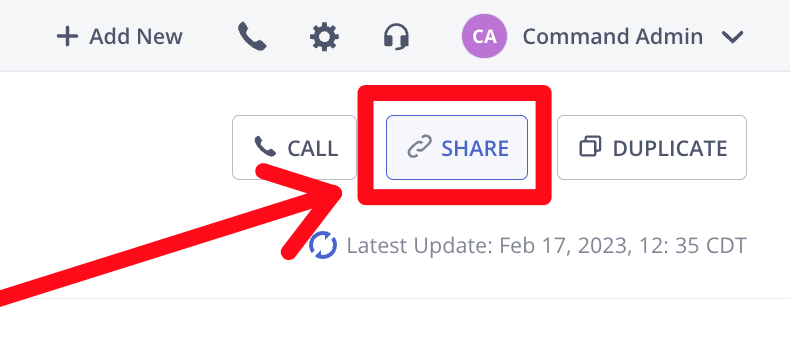 Clicking this button will copy a URL that can be sent to anyone and will show the drivers total trip and their current location.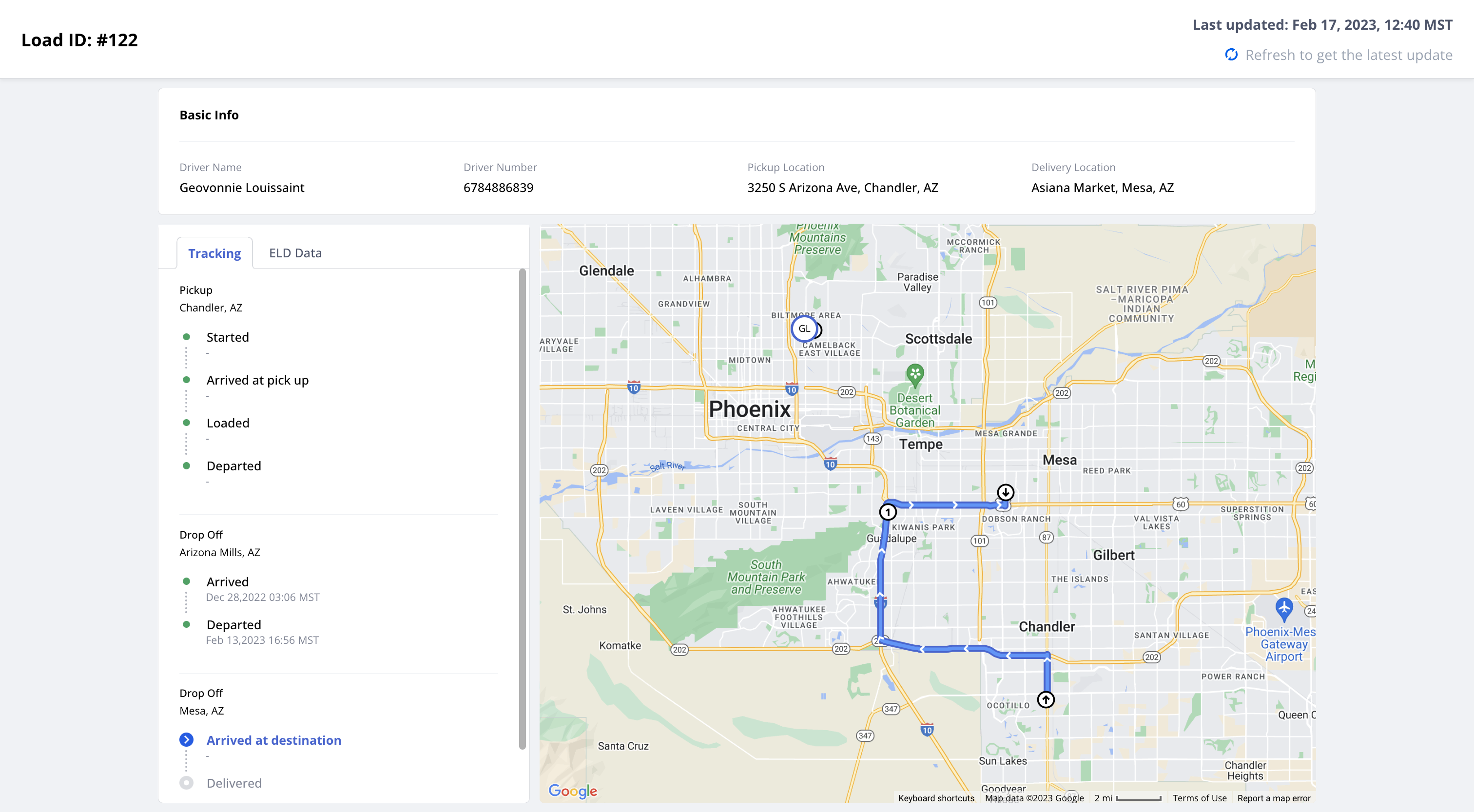 Internally, you can see this same information from the load details page.
Questions?
If you have any questions regarding this topic or any others, please reach out to our Support Team via email at commandsupport@truckerpath.com or by phone at +1 (833) 929-4441.