To add optimize the fuel stops for a specific trip, click on the "Use Fuel Plan" notification or the "Fuel Plan" button on the left side of the page.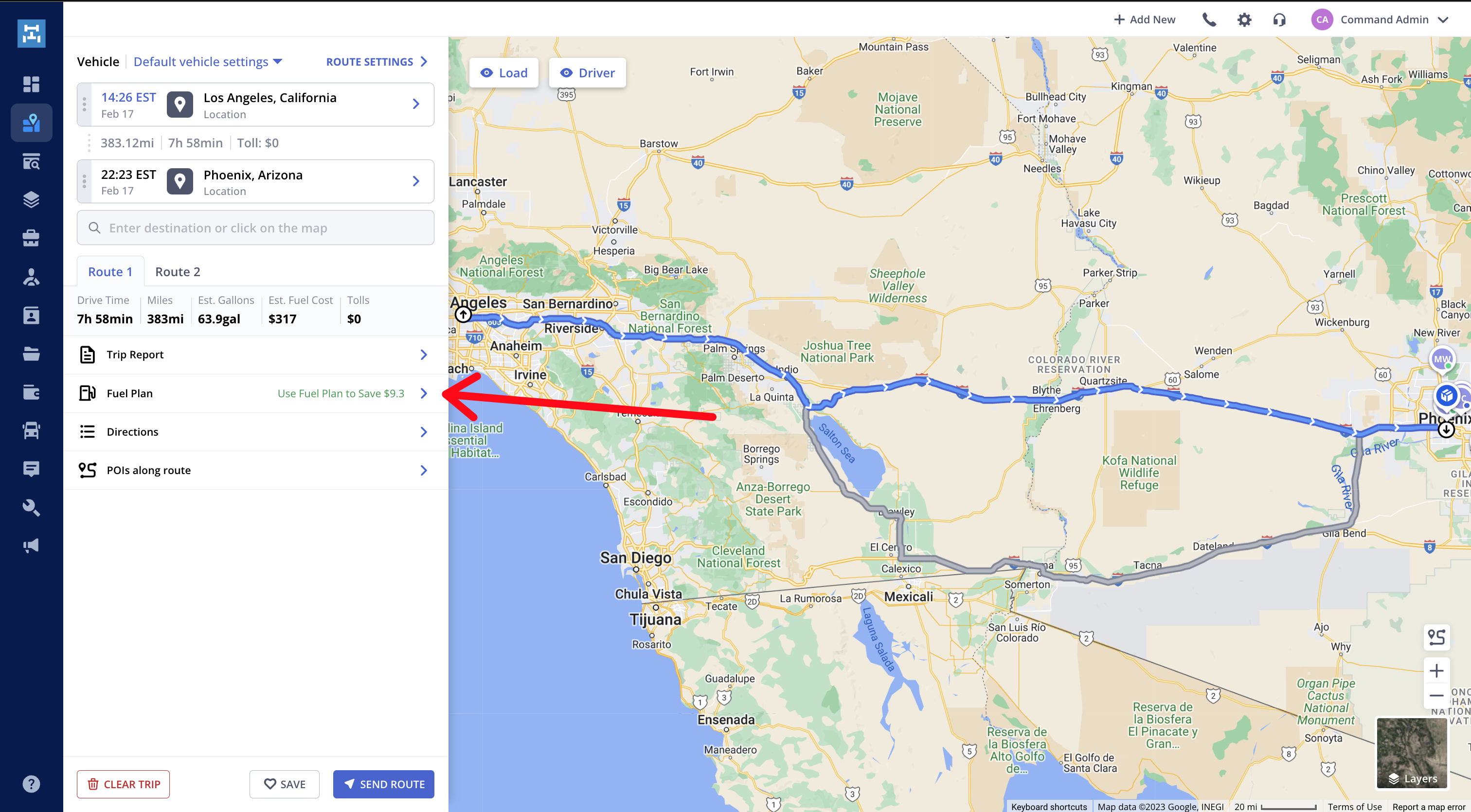 From the "Fuel Plan" page, you can select specific chains of truck stops you would like your driver to use. You can also adjust the current fuel levels of the vehicle. After that is done, you will a list of the suggested fuel stops that will be added to the trip along with the amount of fuel they should purchase and cost associated with each stop.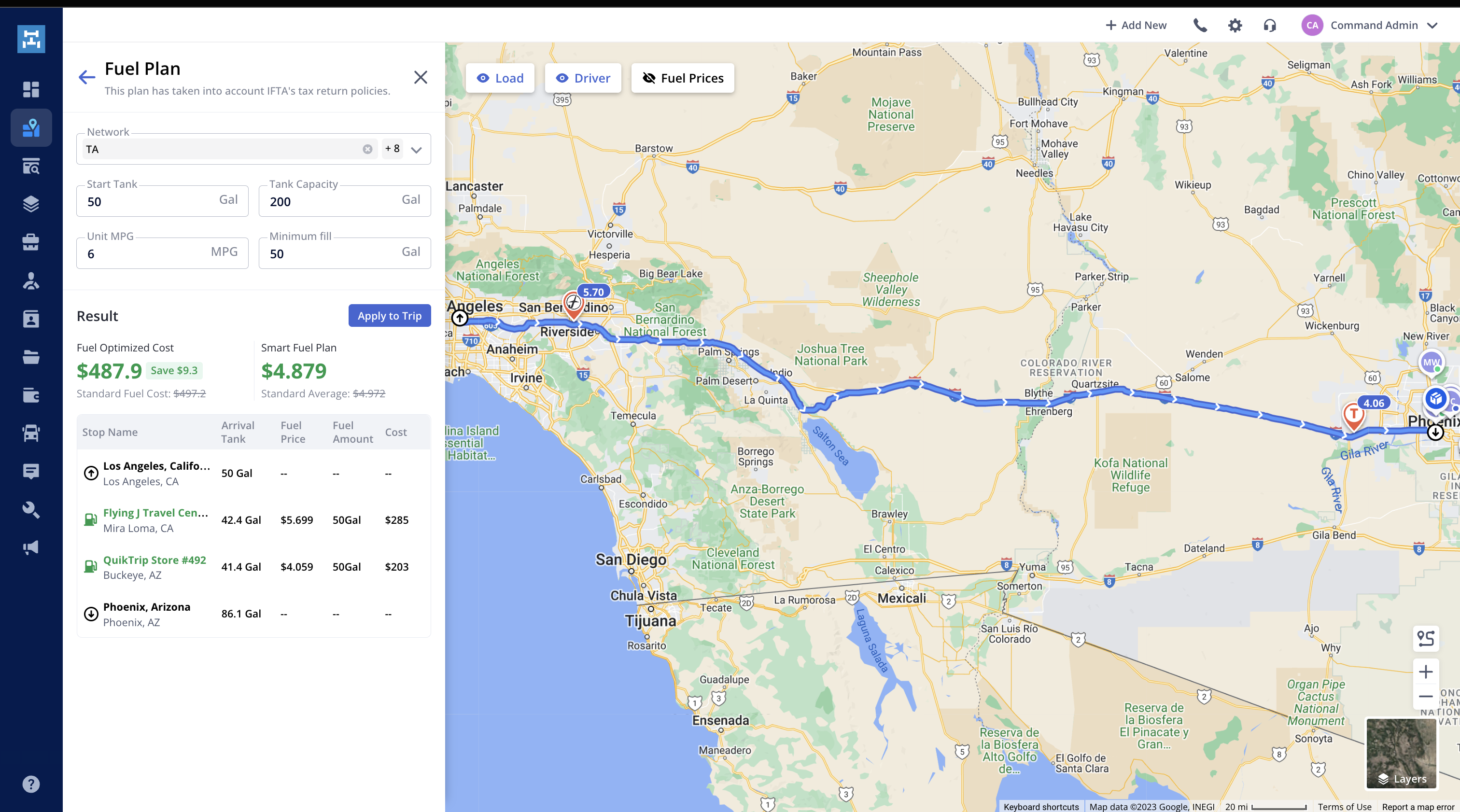 Once completed, you can click on "Apply to Trip" to add each fuel stop to the driver's itinerary.
Questions?
If you have any questions regarding this topic or any others, please reach out to our Support Team via email at commandsupport@truckerpath.com or by phone at +1 (833) 929-4441.