The Trucker Path app shows a lot of different POIs or (Points of interest) all related to the trucking industry.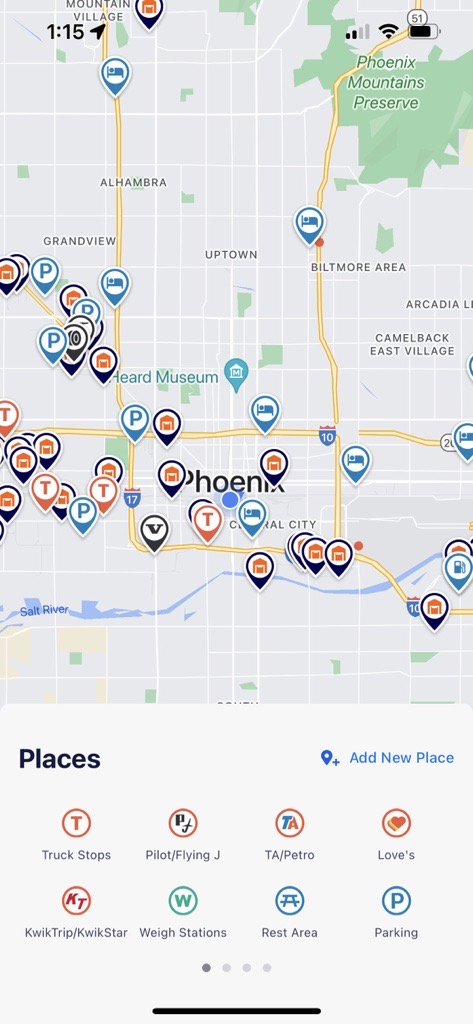 Using the places filter, you can find useful locations like: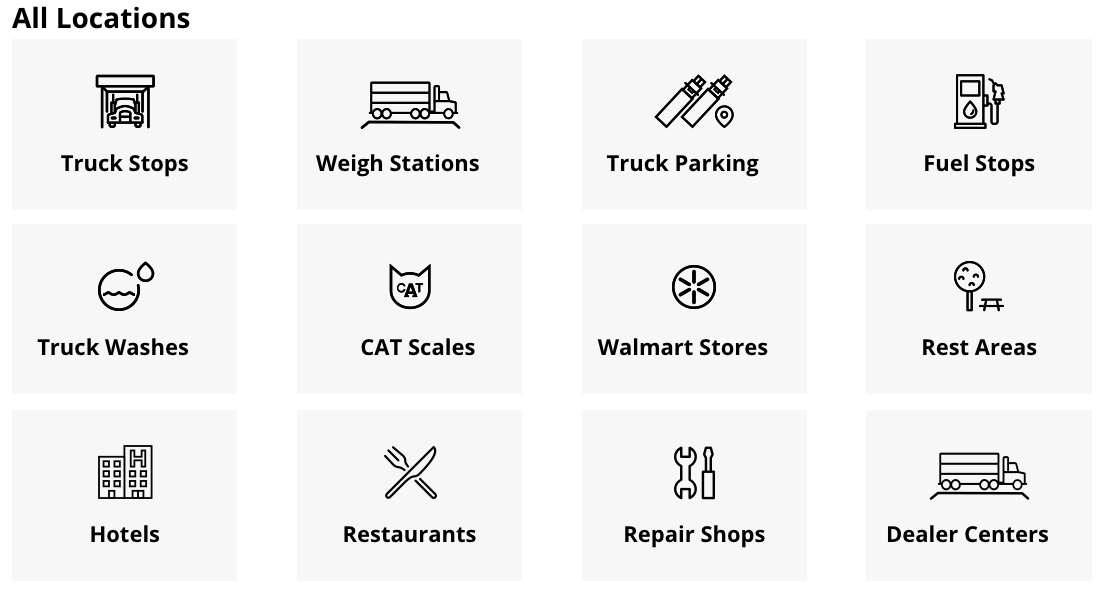 You can find the "Places" filter in the bottom right hand corner of the screen from the "Map" tab.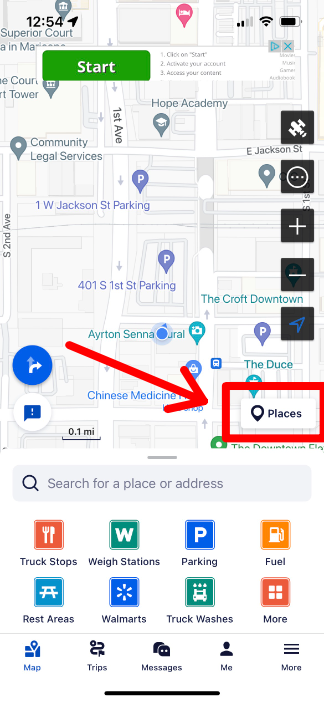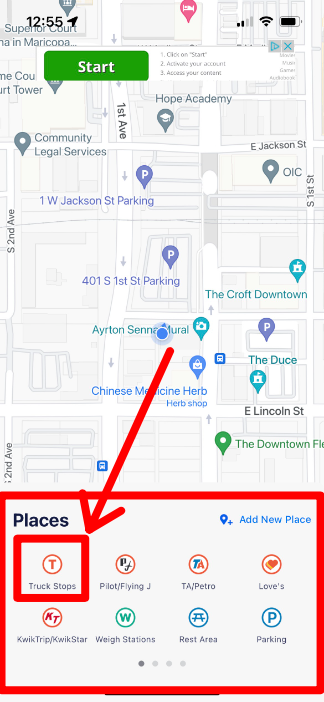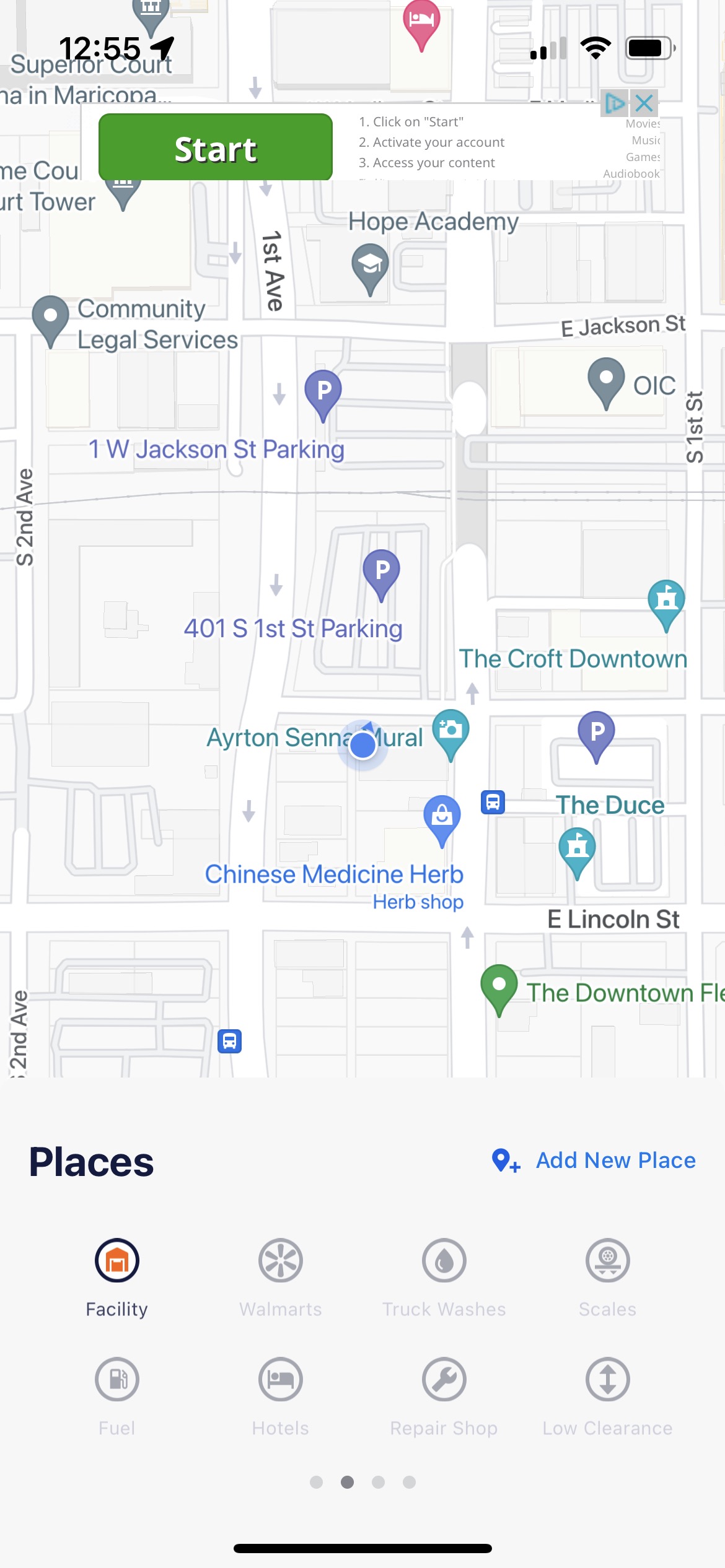 From there you can select which POIs you want to view on the screen. Once selected, the POIs will become visible on the map and you can click on them for more information about each location. This includes thinks like: Truck Entrance, Hours, Address, as well as amenities. You can swipe up to view more details.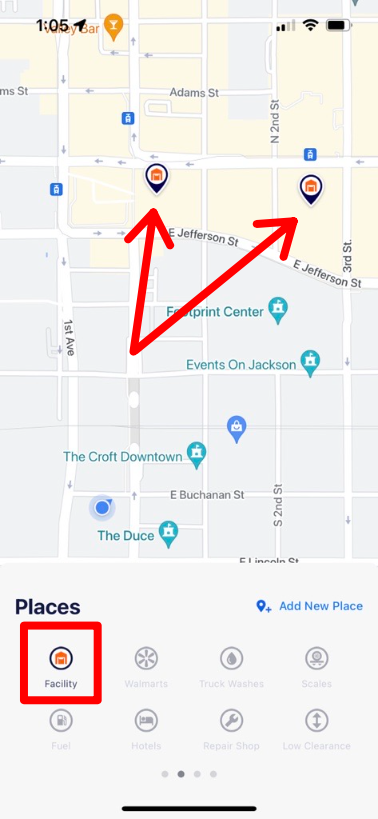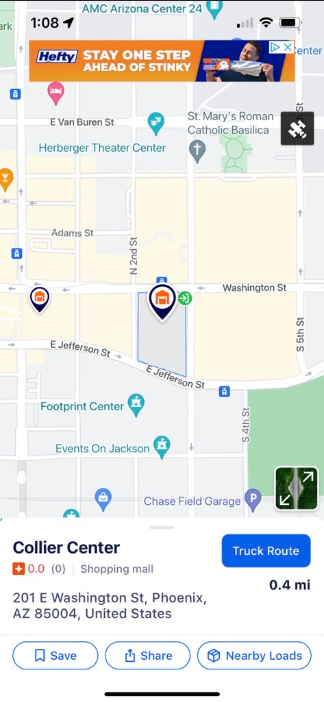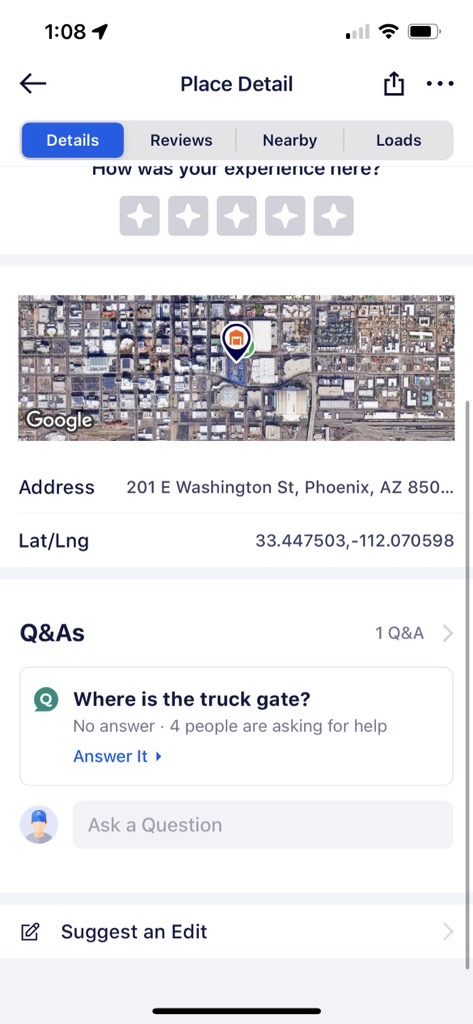 Questions?
If you have any questions regarding this topic or any others, please reach out to our Support Team via email at commandsupport@truckerpath.com or by phone at +1 (833) 929-4441.