To create and start a trip, you first have to search for the location you want to navigate to using the search bar towards the bottom of the screen on the "Map" tab.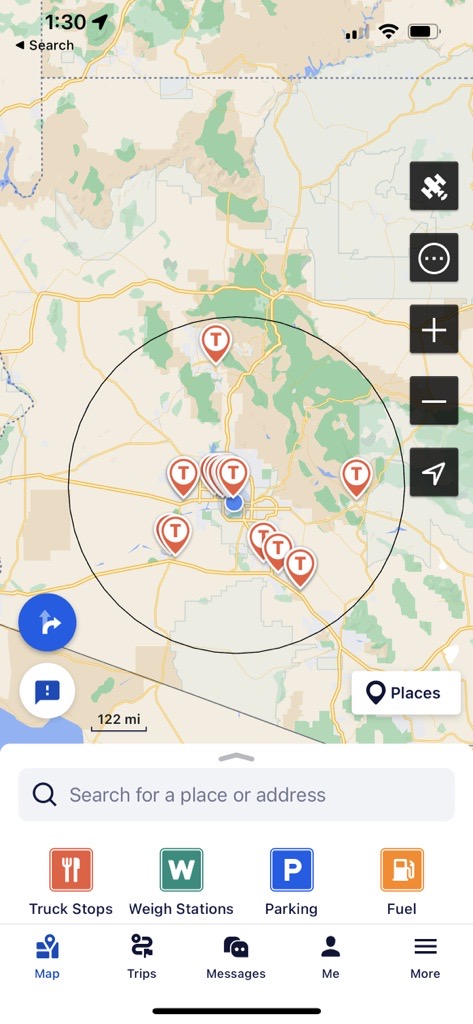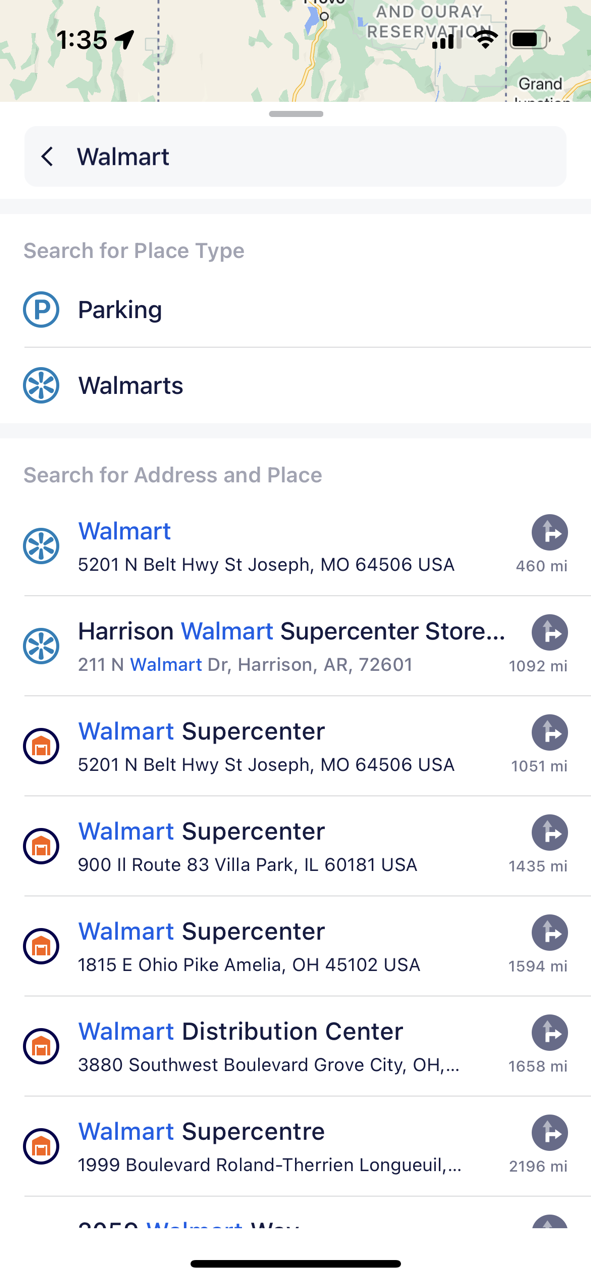 You can also select "Pick Entrance" to zoom in and drop a pin on exactly where you would like to enter the facility. Simply drag the pin to where you would like to enter and then click "Confirm".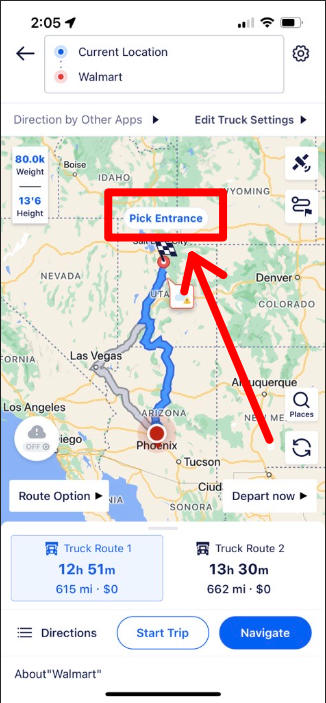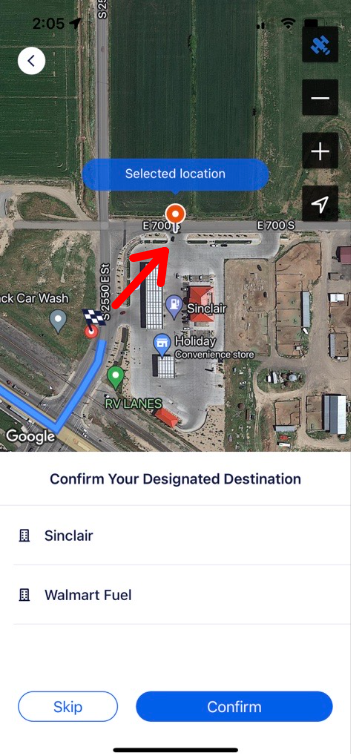 The "Edit Truck Settings" button allows you to adjust the dimensions of your vehicle and type of freight you are hauling so that our routing can make sure to send you on the approved path.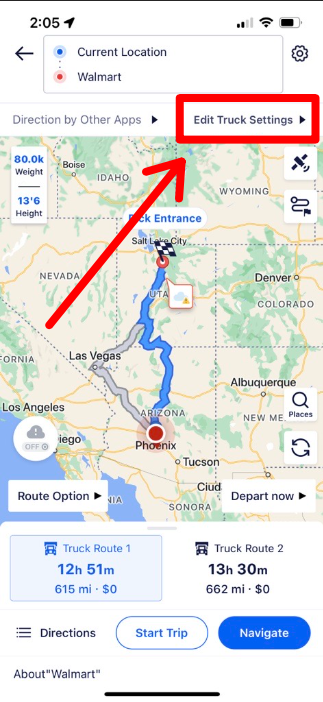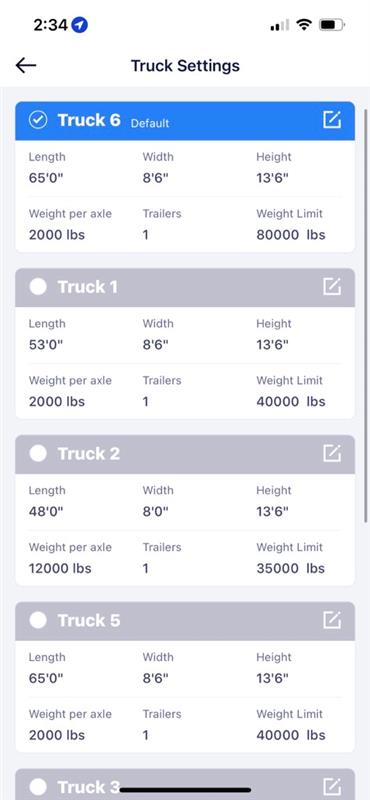 Want to avoid tolls, tunnels, or harsh U-Turns? Click the gear in the upper right-hand corner to toggle these settings.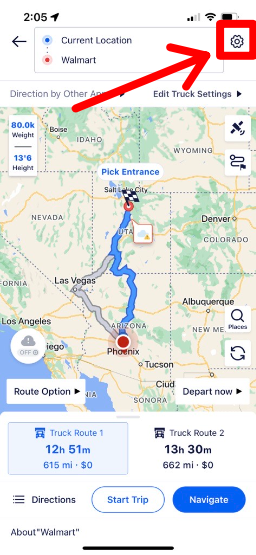 Once you've found the location you want to navigate to, you can then select "Truck Route" this will create an outline of the route and allow to adjust your truck settings and add any additional stops if needed.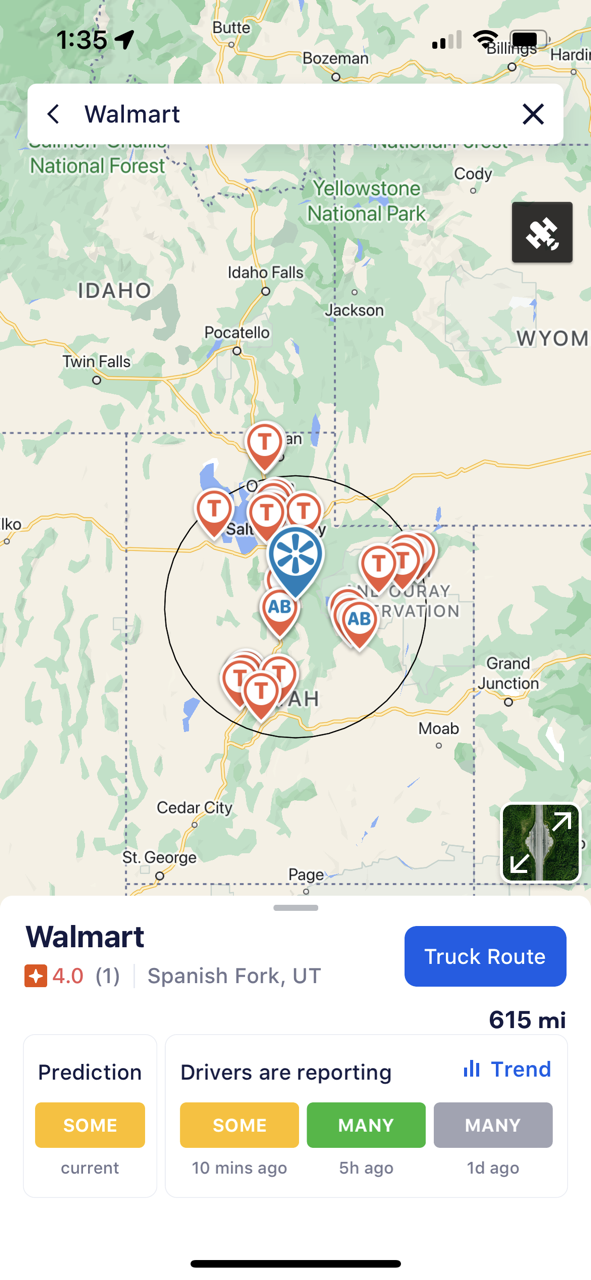 .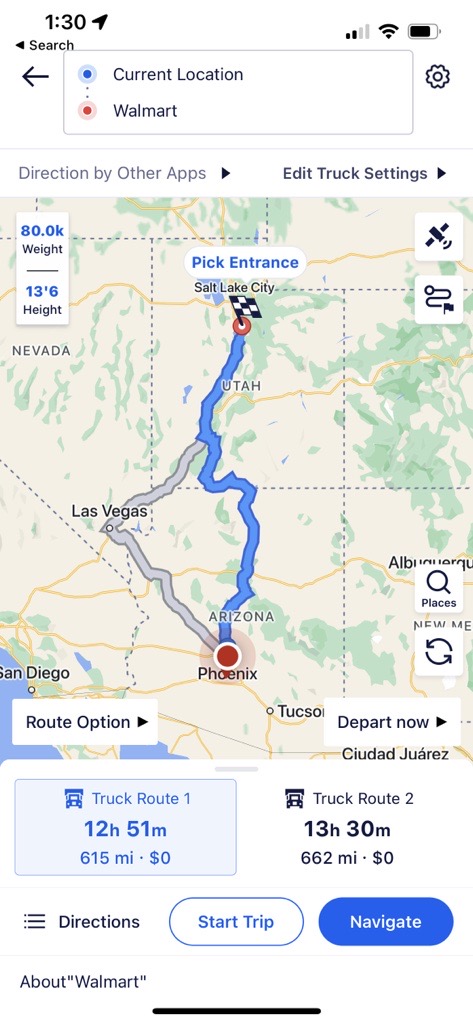 After you select "Start Trip", the route will then be locked into the app and know that it needs to get you to the location on the route you've selected.
From this screen, you can then click on "Navigate" to start your turn-by-turn directions. You can click the arrow at the bottom right hand corner of the screen to adjust your navigation view, volume, and alerts.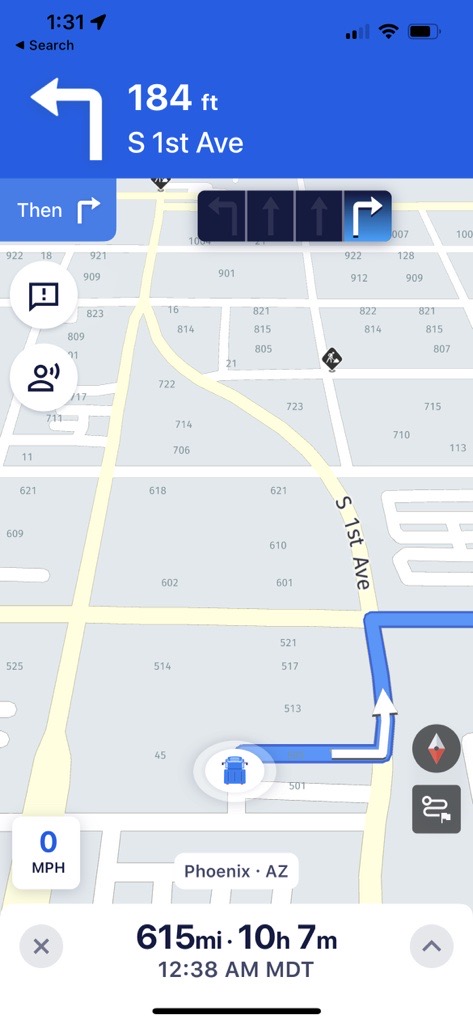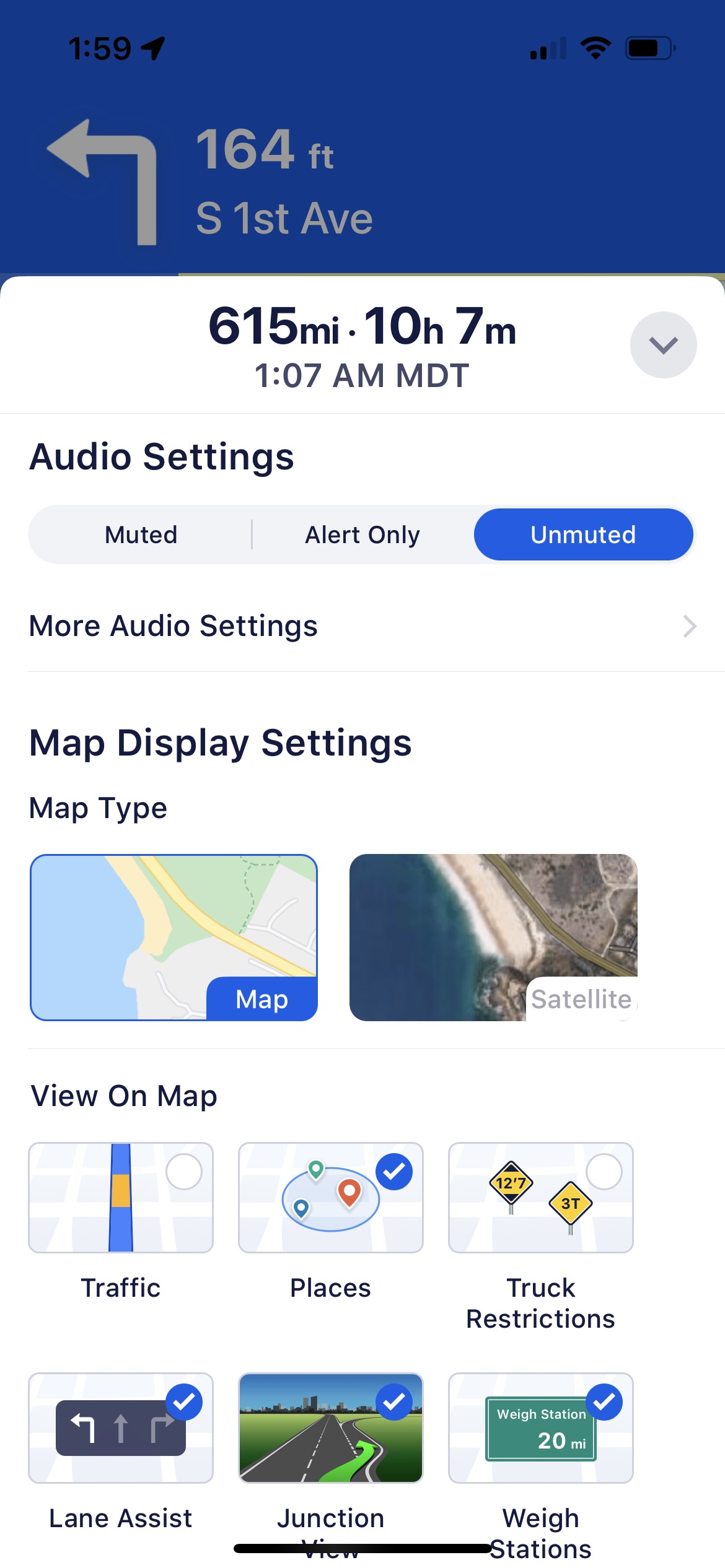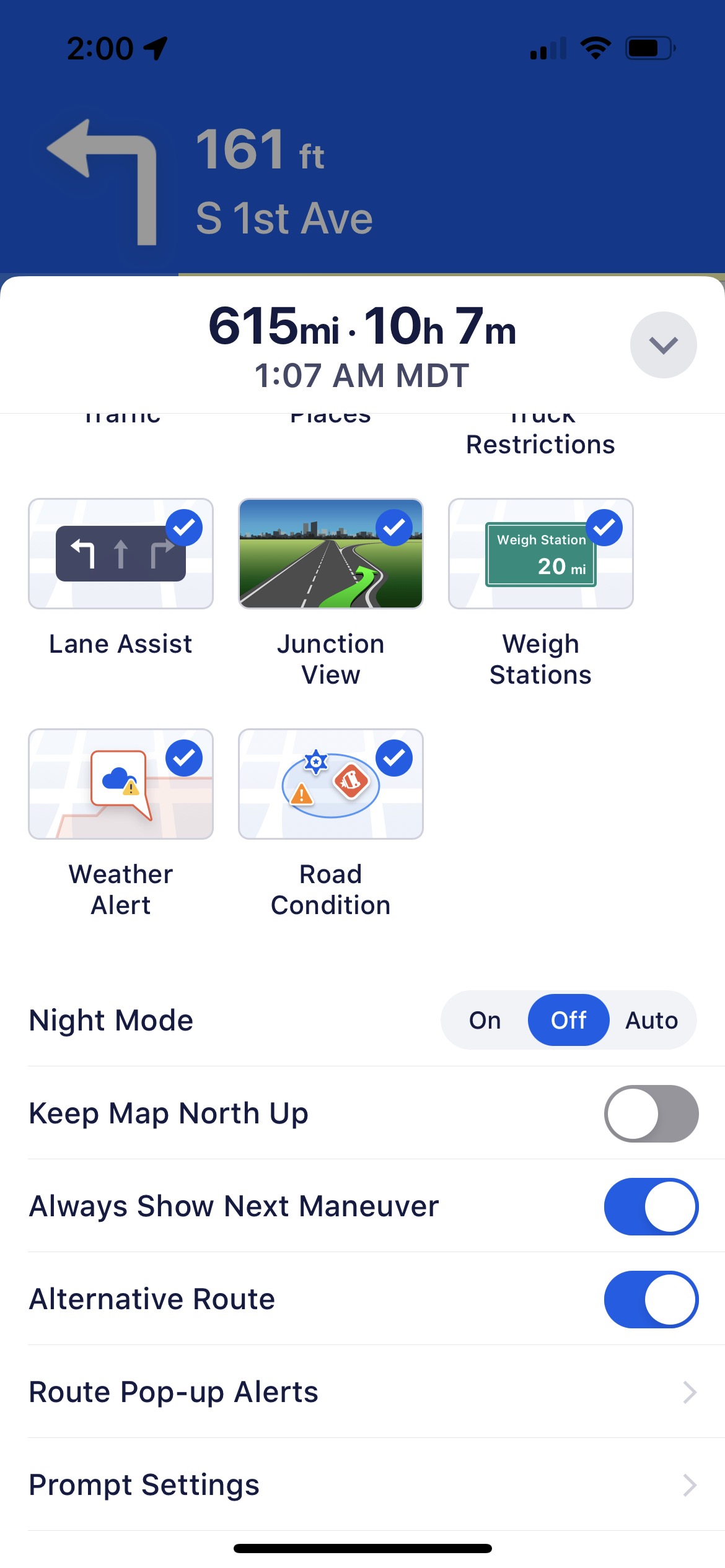 You can also click on "Itinerary" to add/remove stops, adjust your trip settings, or search for the cheapest places to fuel up along your route.
.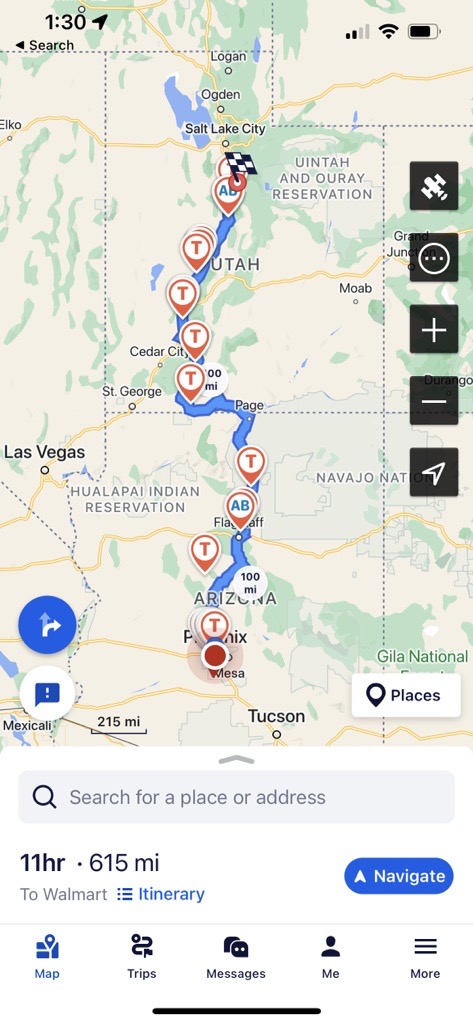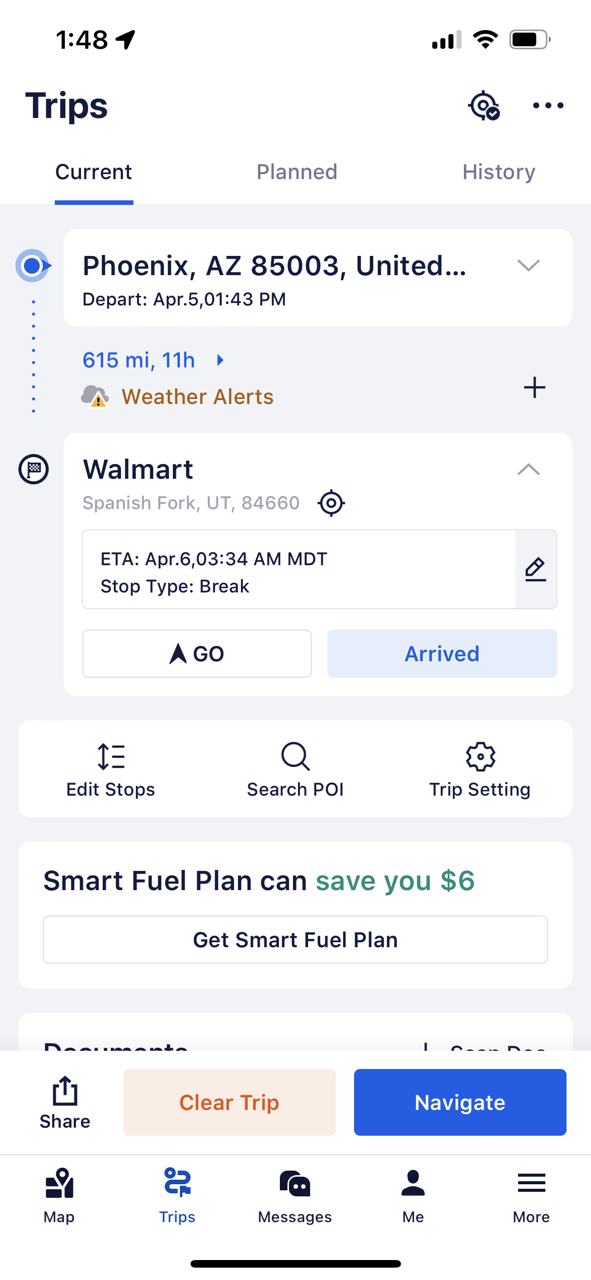 Questions?
If you have any questions regarding this topic or any others, please reach out to our Support Team via email at commandsupport@truckerpath.com or by phone at +1 (833) 929-4441.