Fuel Optimization
The Trucker Path navigation allows you to view the cheapest fuel stops along a planned route.
From the Navigation app, once a route has been started, drivers can click on Itinerary then Get Smart Fuel Plan.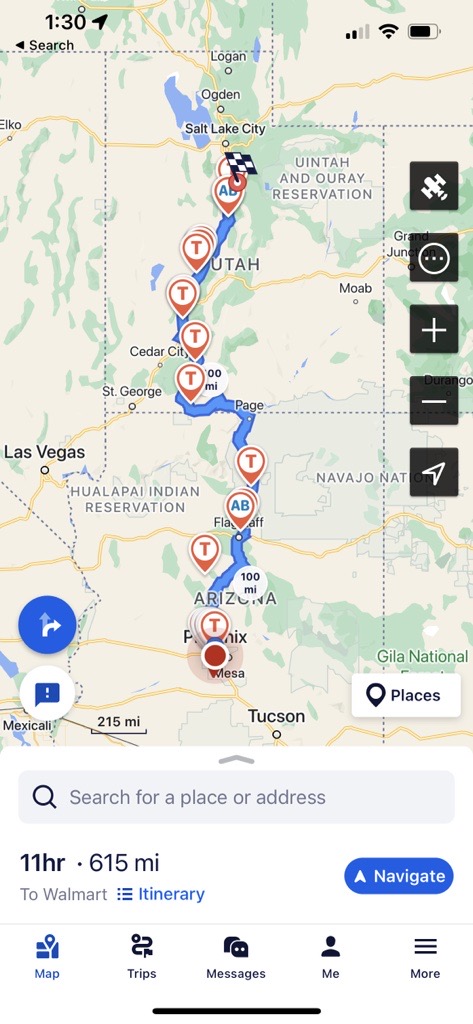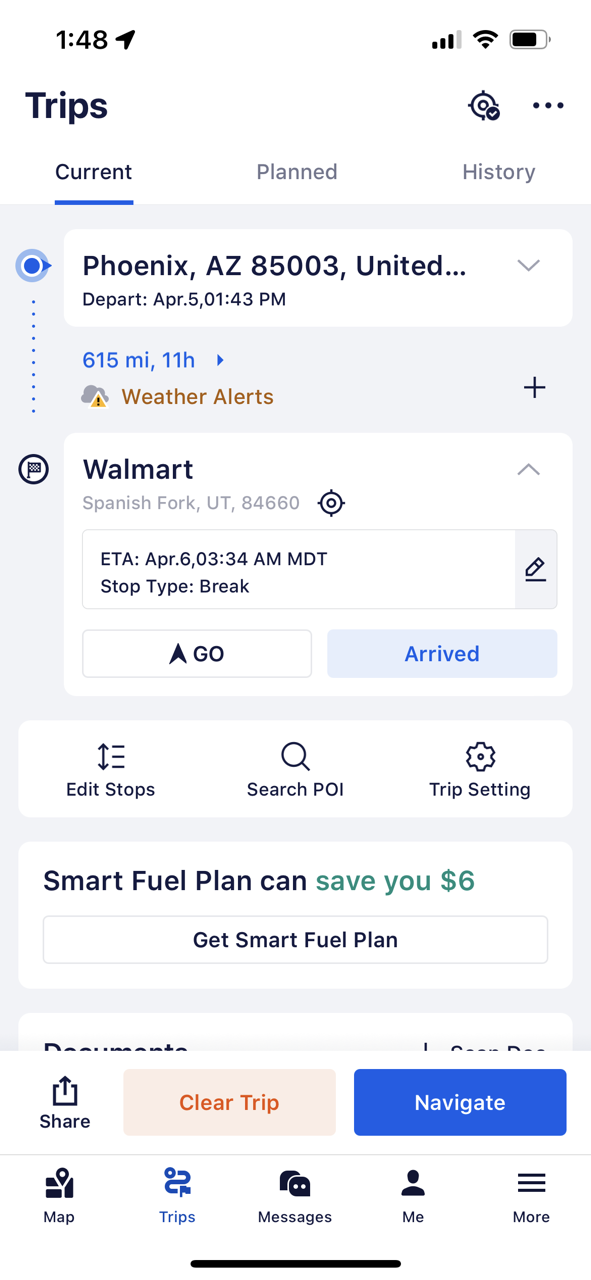 From this screen, the driver can adjust the fuel plan settings by clicking the grey bar or arrow at the top of the page. From here you can set your current vehicle fuel level, minimum fuel purchase amount, and preferred fuel stations.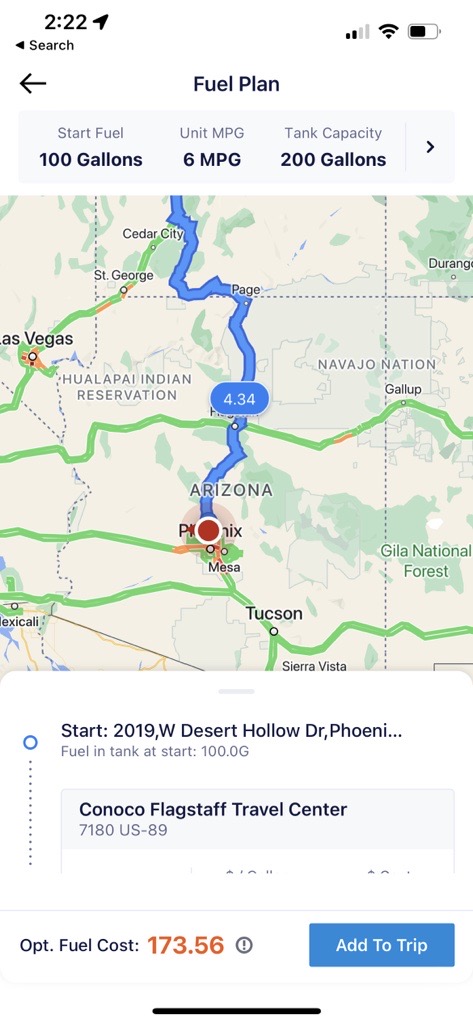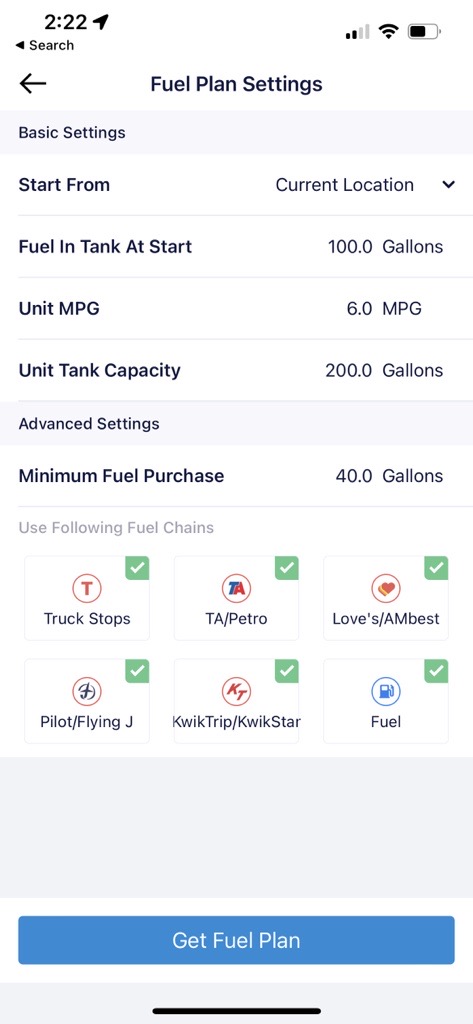 Once completed you can click add to trip and the stop will be added to the route along with the amount of fuel that should be purchased once you have arrived at the fuel stop.
To add optimize the fuel stops for a specific trip in Command, click on the "Use Fuel Plan" notification or the "Report" button at the bottom of the page next to "Send Route".
From the "Fuel Plan" tab, you can adjust all of the truck's fuel settings (This will be imported if ELD is connected in the future.) and even select specific chains of truck stops you would like your driver to fill up at.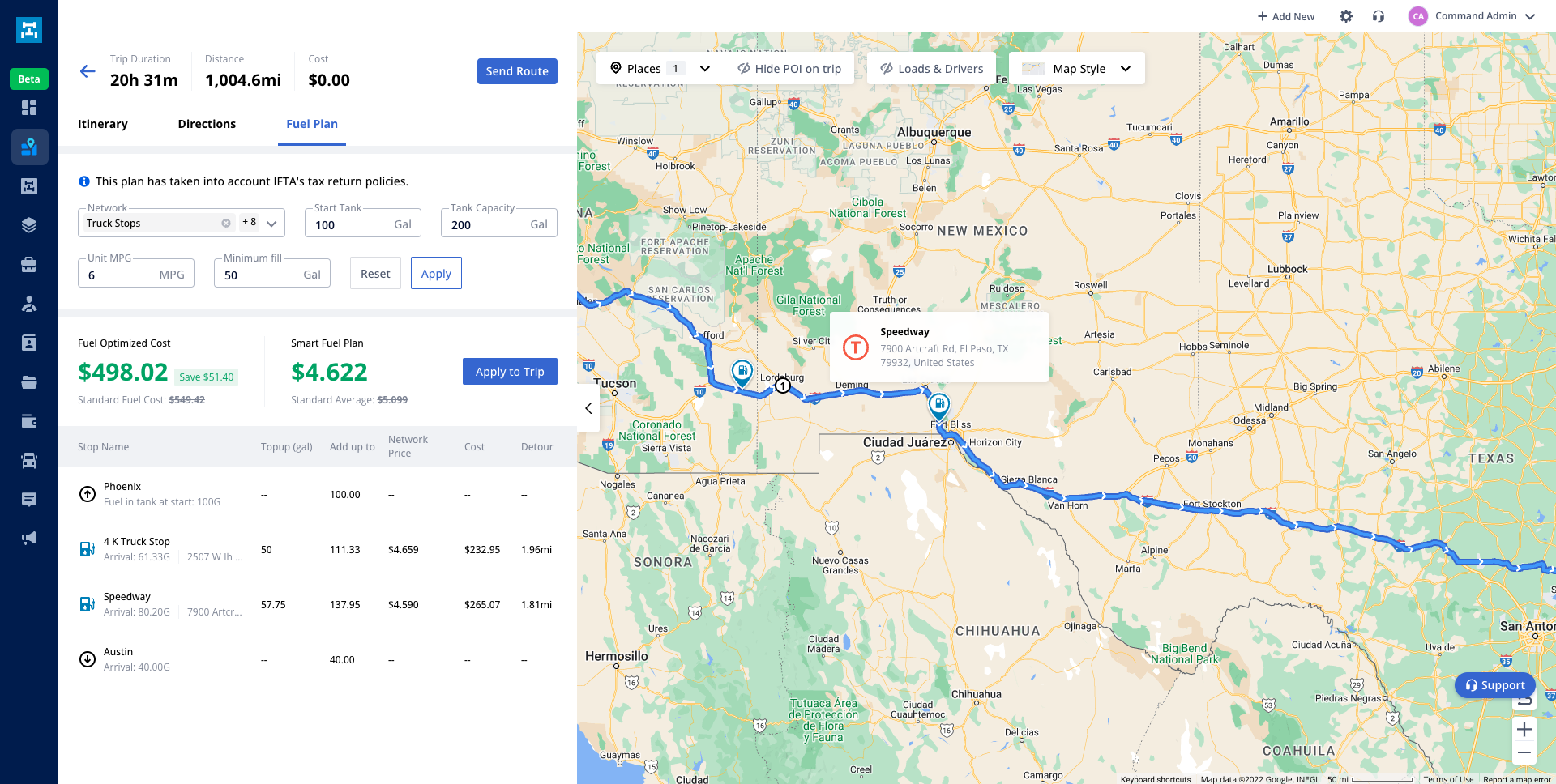 Once completed, you can click on "Apply to Trip" to add each fuel stop to the driver's itinerary with exactly how many gallons they should add at each stop to optimize fuel purchasing.
Questions?
If you have any questions regarding this topic or any others, please reach out to our Support Team via email at commandsupport@truckerpath.com or by phone at +1 (833) 929-4441.