Introduction
Access our load board TruckLoads from the COMMAND dashboard to:
Connect brokers you work with
Create alerts for freight that your team would be interested in moving
Summary
To access TruckLoads click the TruckLoads module on the left-hand side of the screen. This will drop down a list of options to choose from.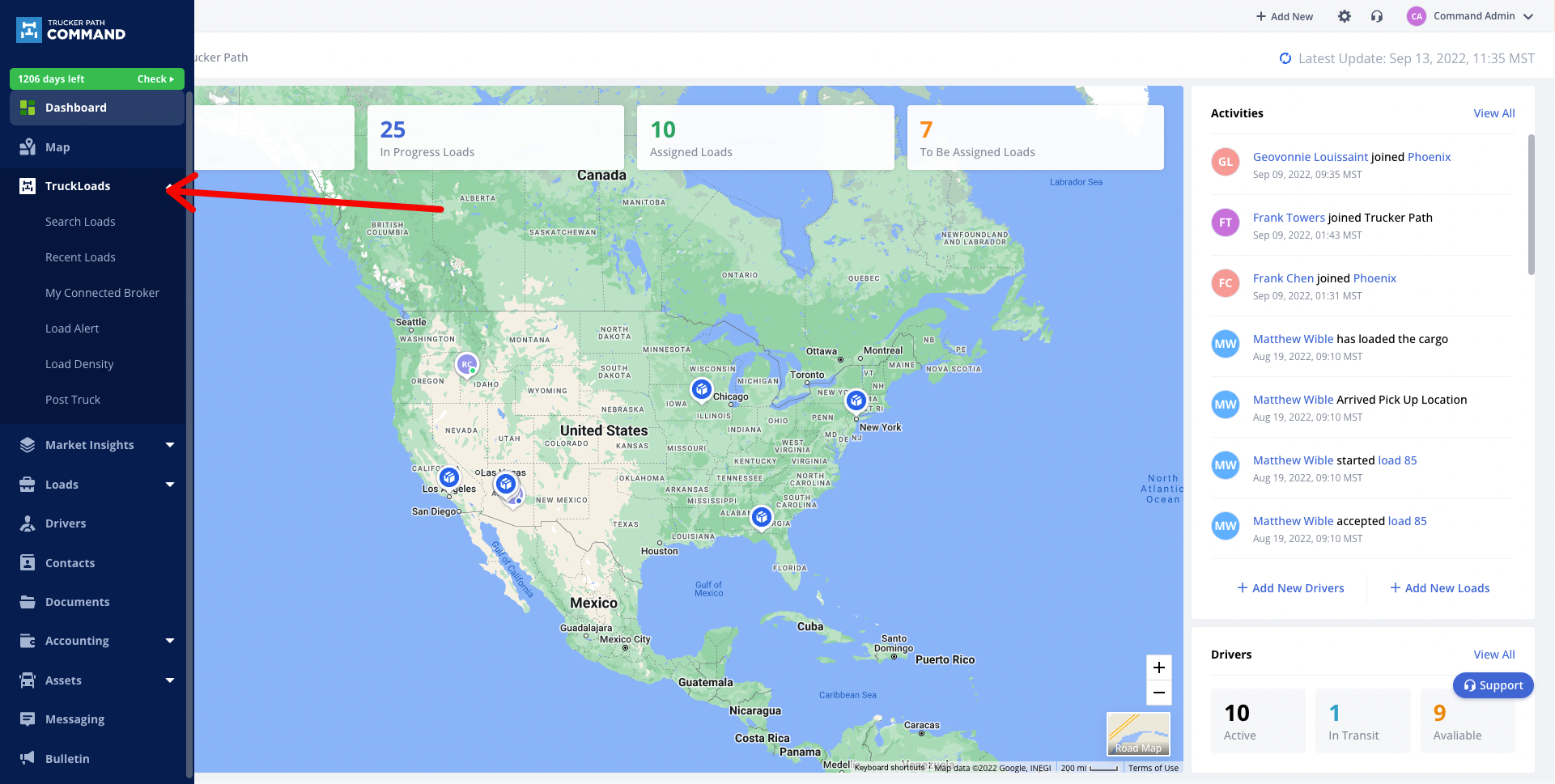 Search Loads
Click Search Loads from the drop-down to search for available freight posted by Shippers and Brokers. Adjust the search criteria to generate a list of loads to choose from. After you click on a load, the information will generate on the right-hand side. From there you can contact the person who posted the load to book it.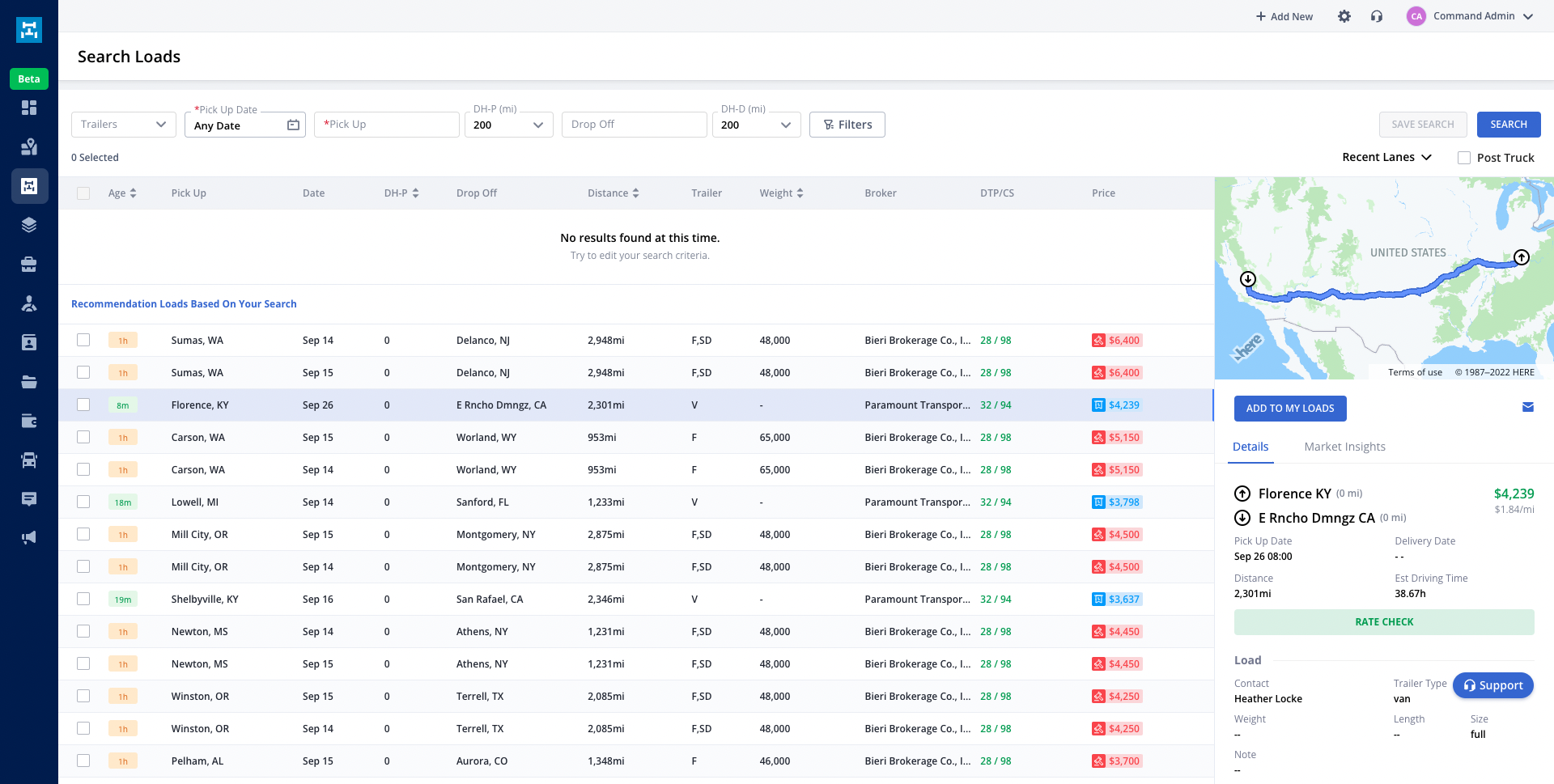 Recent Loads
This tab allows you to see any freight that you have recently clicked on or saved.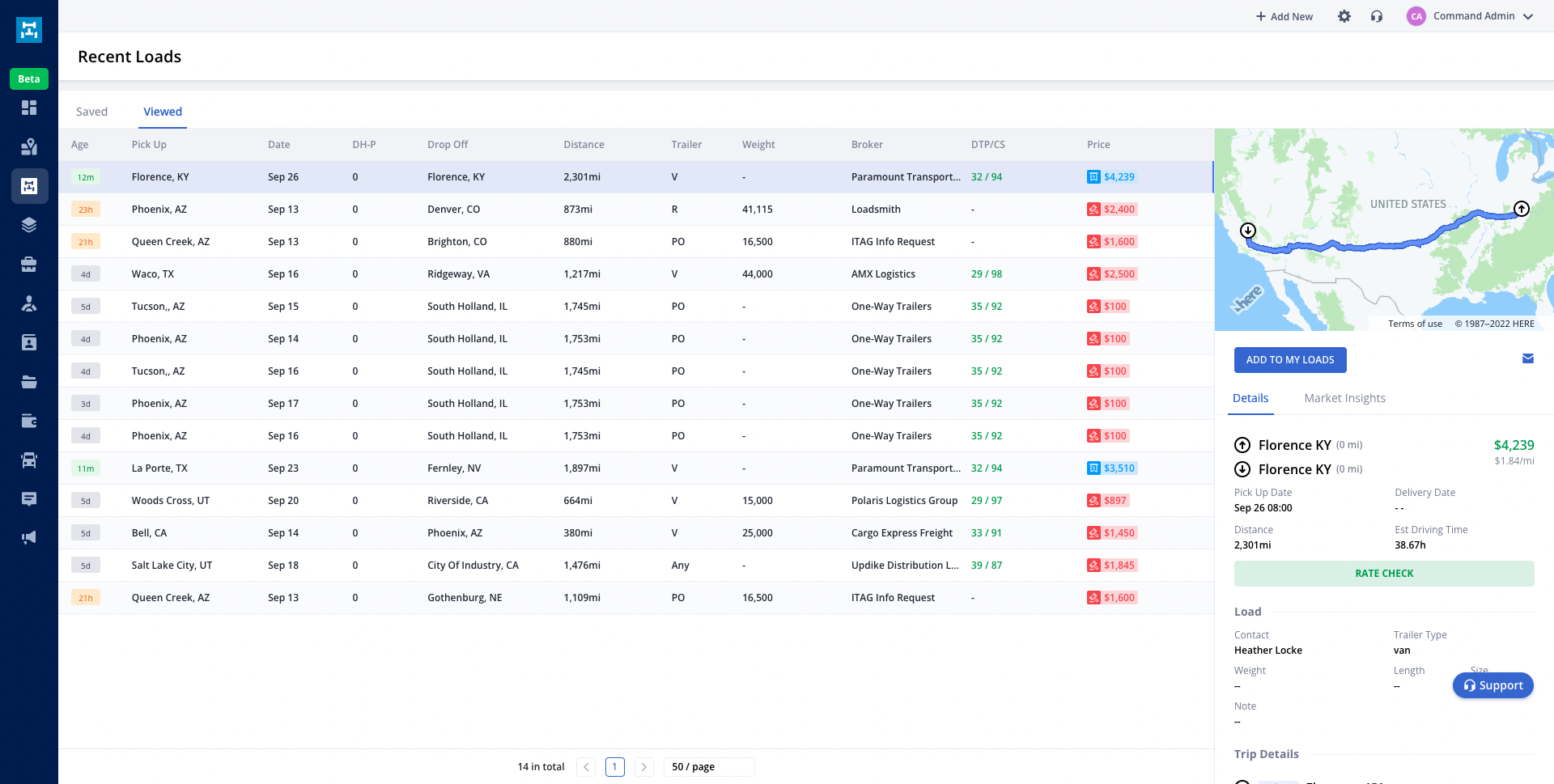 My Connected Broker
Connect your brokers posted freight by connecting them under the My Connected Broker tab. We will be integrating with more as time goes on, but feel free to send us your broker's information if you would like us to connect.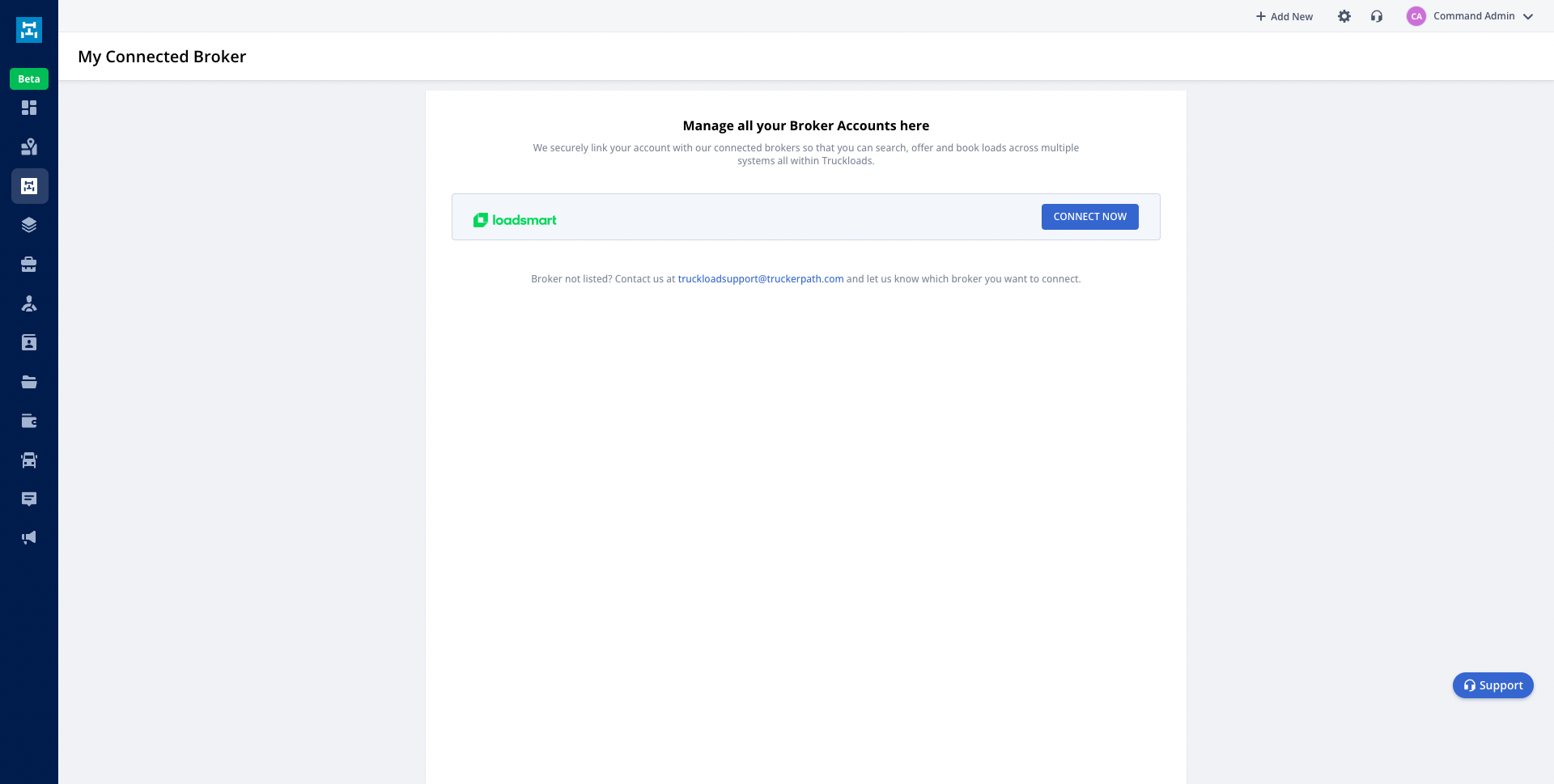 Load Alert
Create an alert when new loads are added for a set of criteria. Click on + Add A Load Alert to create a new alert.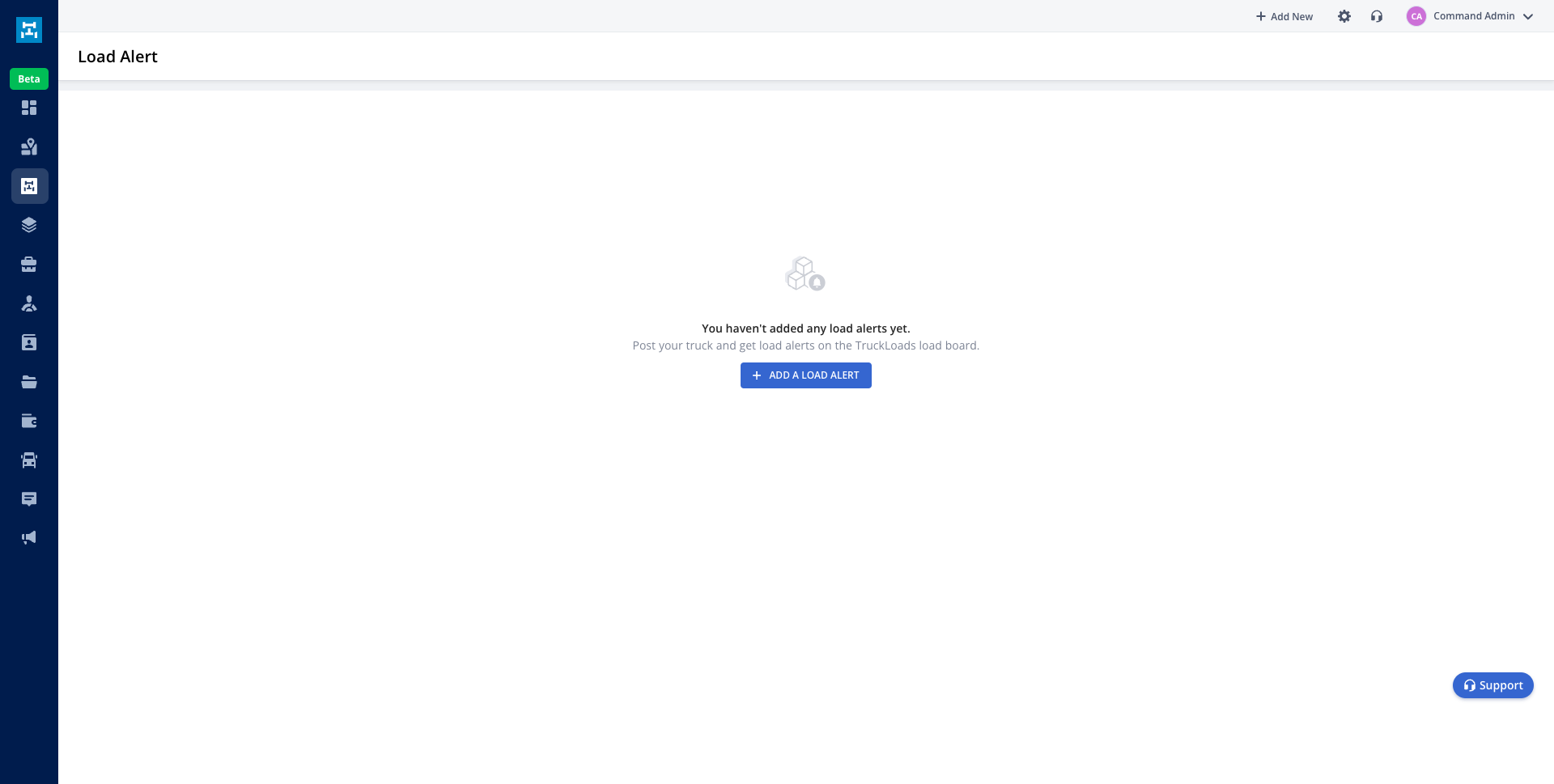 Load Density
This tab allows you to see the amount of available freight state by state, so you are able to plan your driver's loads more effectively.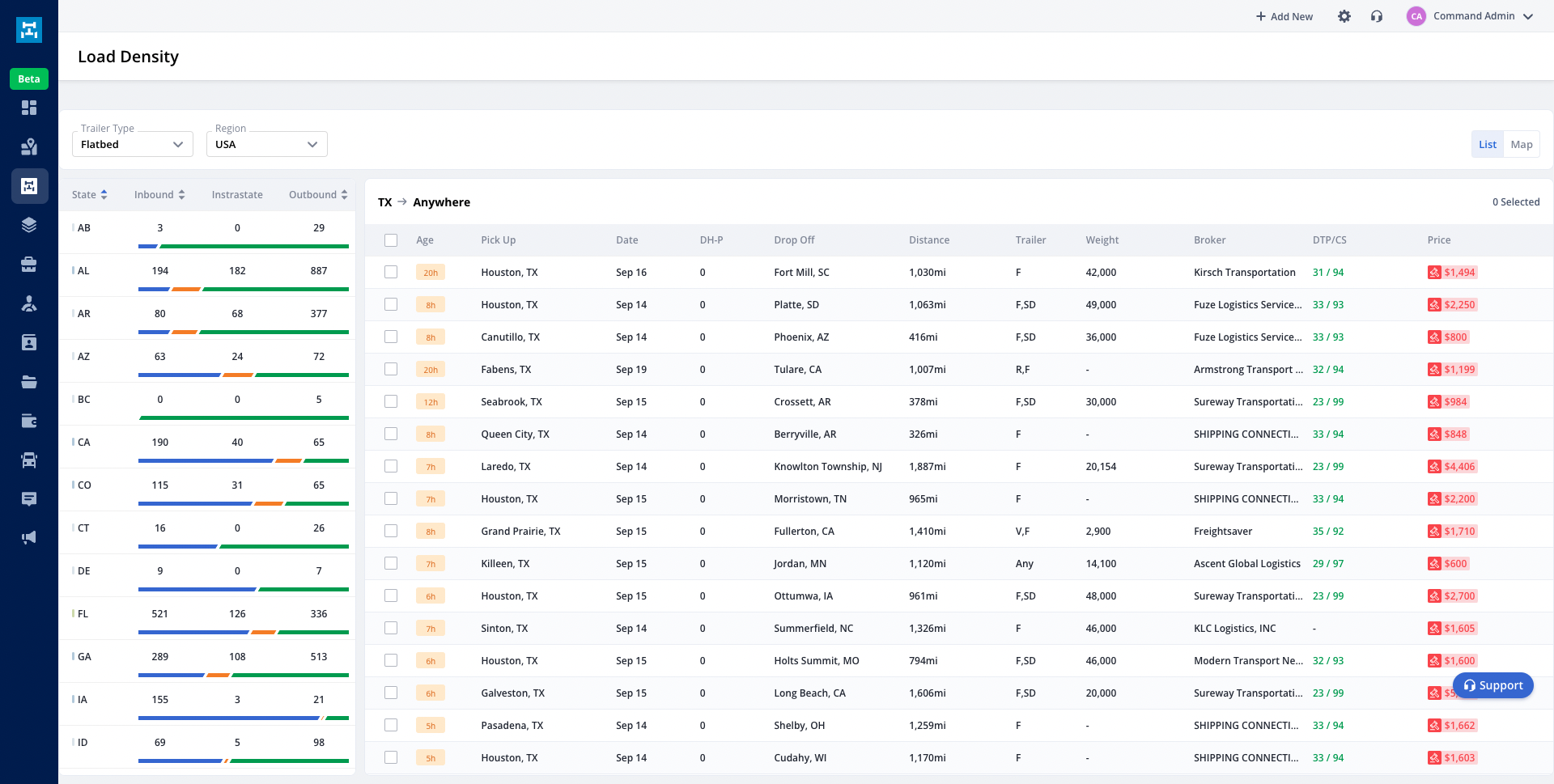 Post Truck
Post your truck as available to be contacted by TruckLoads brokers and shippers to cover loads close to your driver's current location. Click + Add New Posting to post your truck.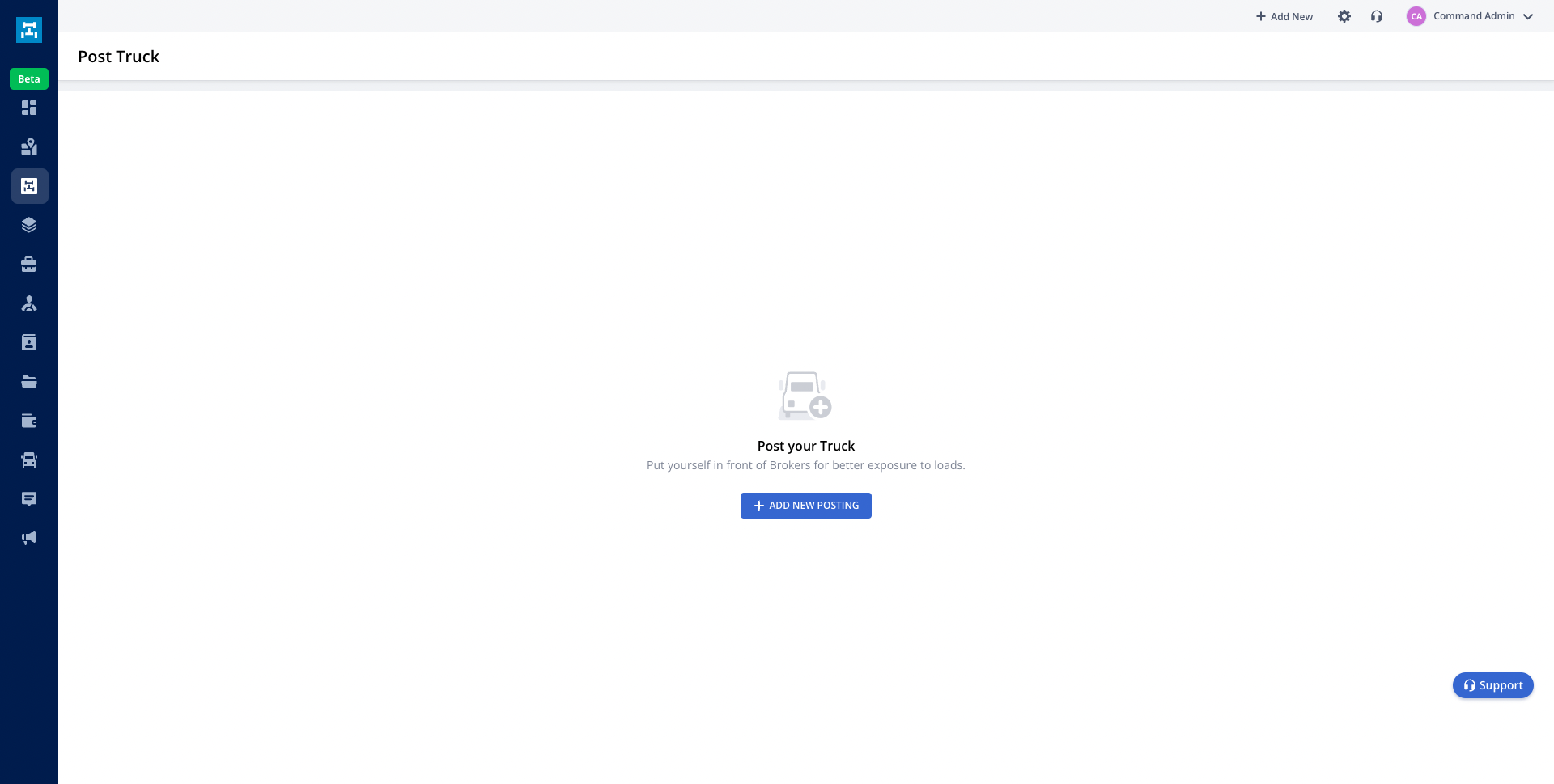 Questions?
If you have any questions regarding this topic or any others, please reach out to our Support Team via email at commandsupport@truckerpath.com or by phone at +1 (833) 929-4441.