Fuel Optimization can be done from either the COMMAND dashboard or the driver can do this when they are setting up their trip.
Fuel Optimization in the COMMAND Dashboard
Once logged into your account, start by clicking on the Maps tab.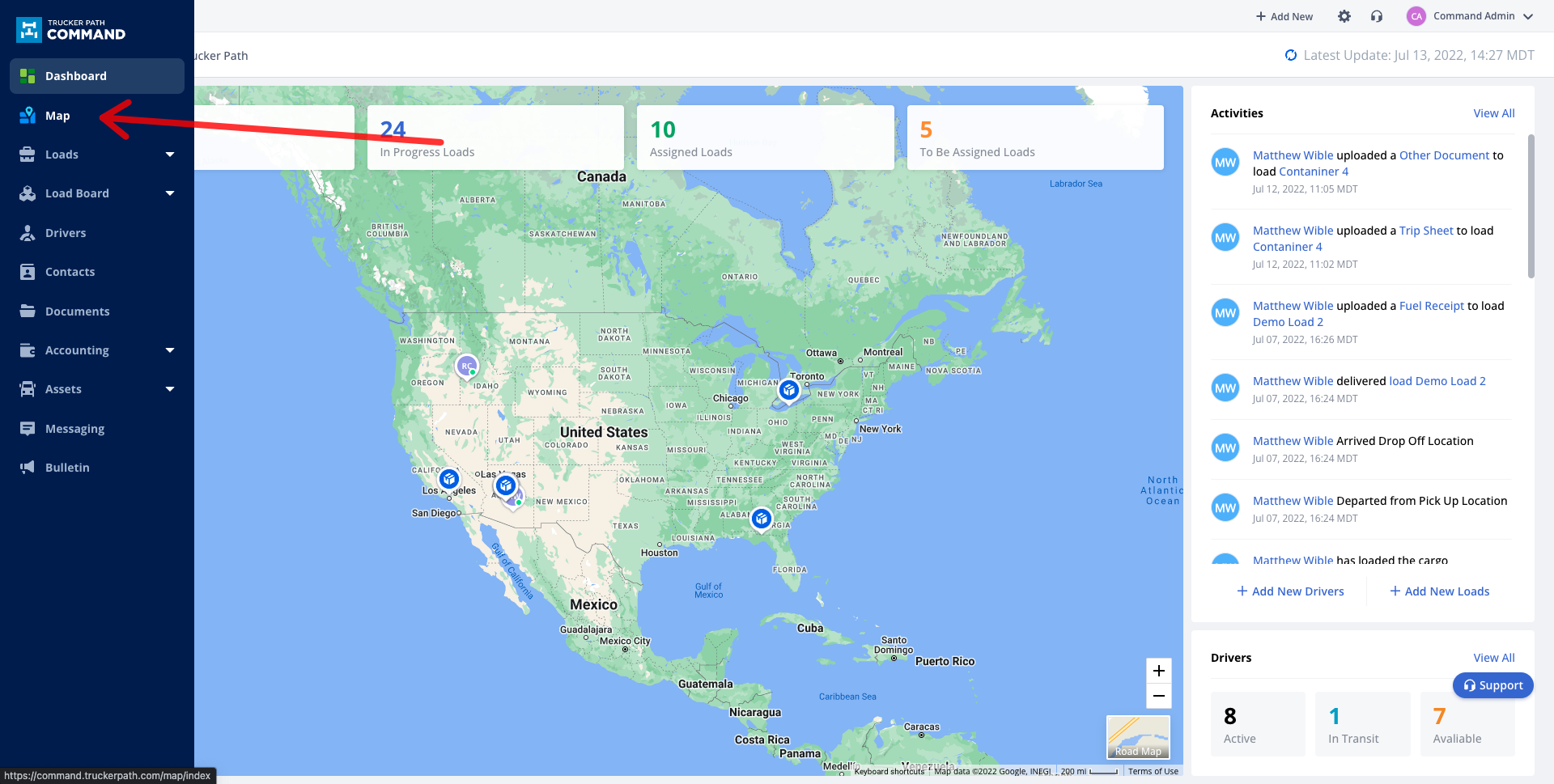 From there, enter the origin and destination for the trip. Once entered, you can also add additional stops for pick ups, drop offs, and breaks.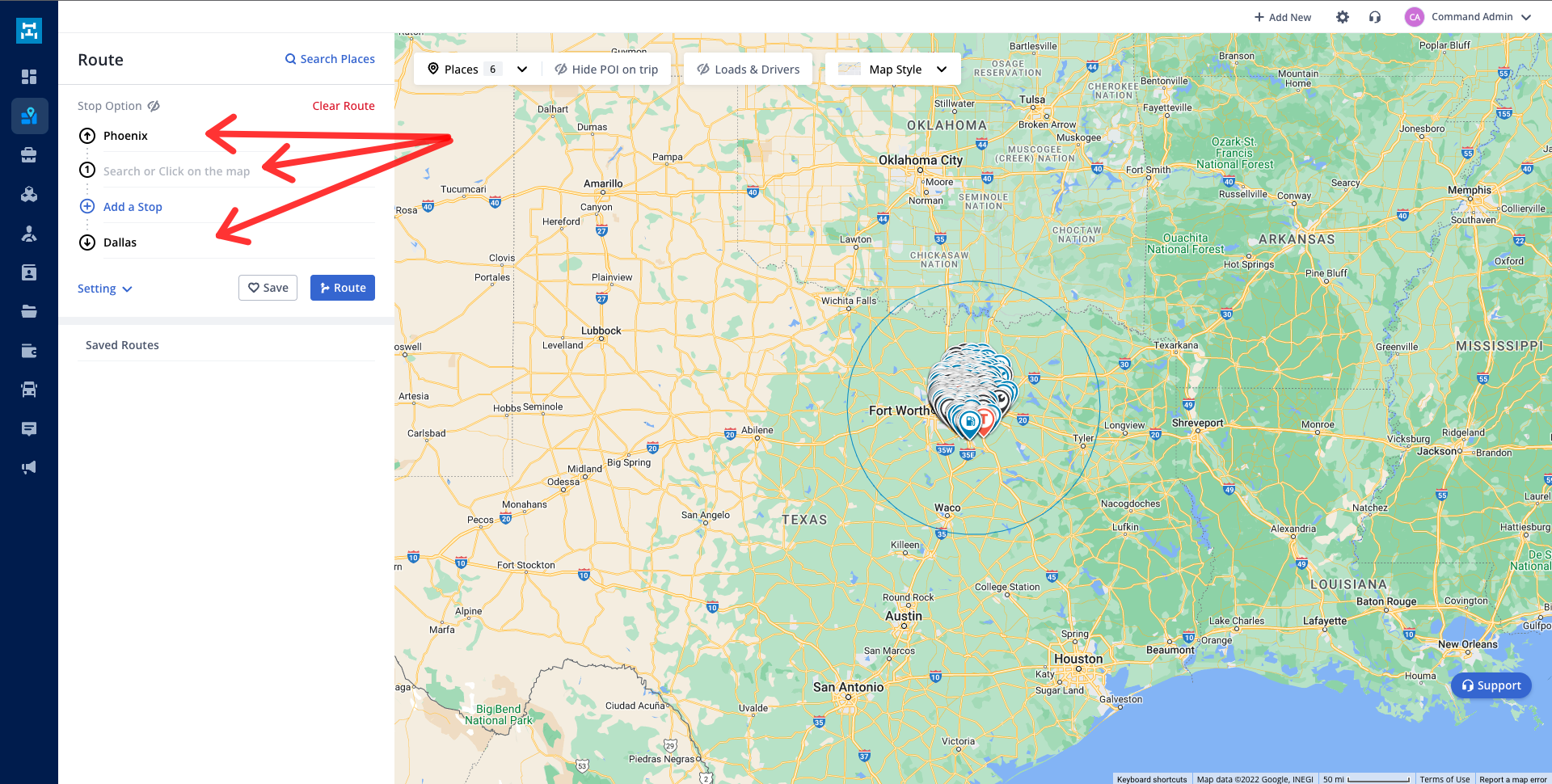 Also, be sure to adjust the vehicle settings as our navigation will route based on the size and weight of the load.
Click the blue Route button to create the route.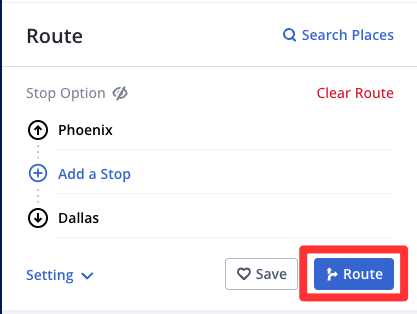 This will provide a visual route and possibly an alternate route if you prefer the driver to drive a different route.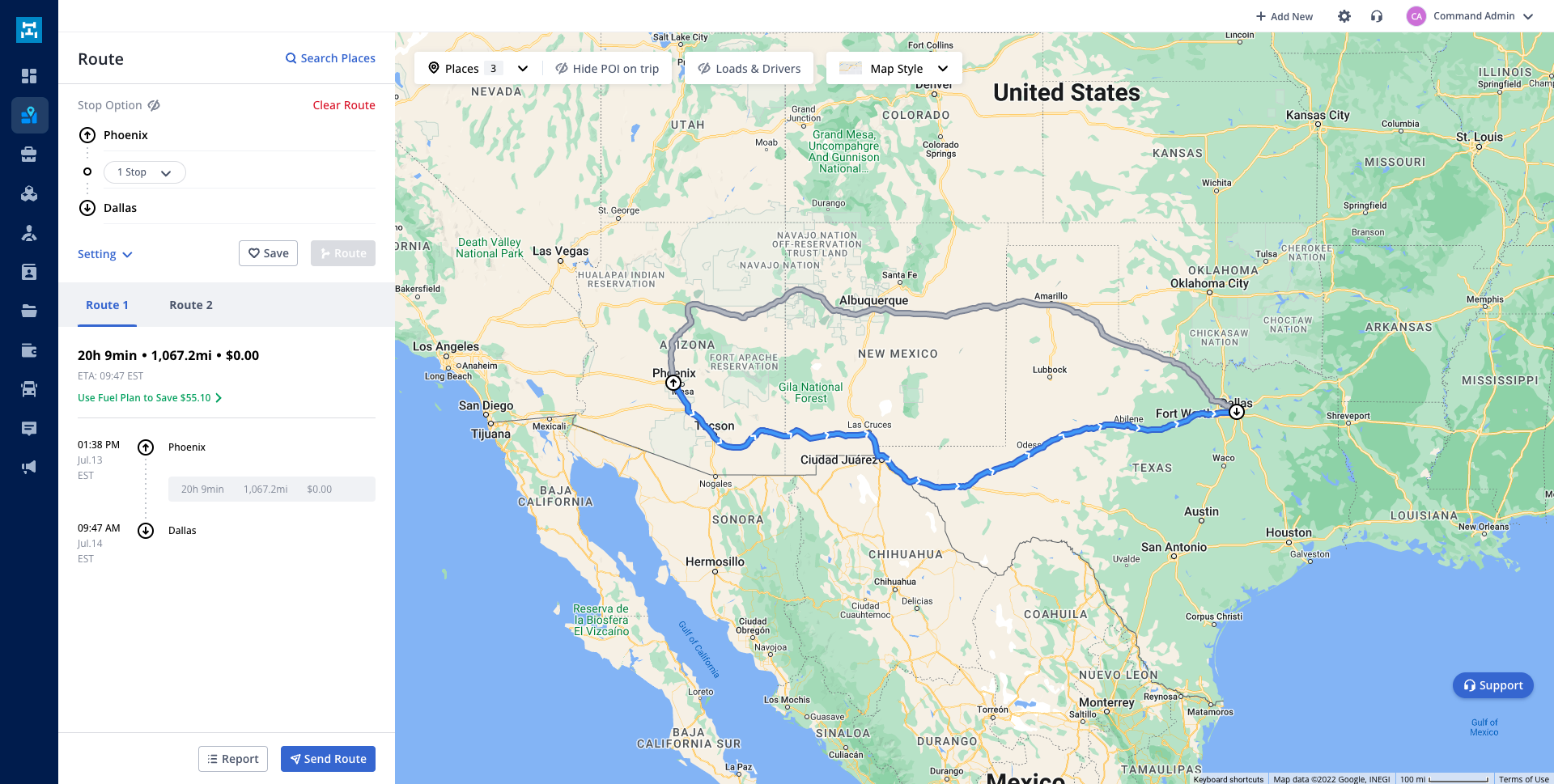 From there you can click on the green text that says "Use Fuel Plan"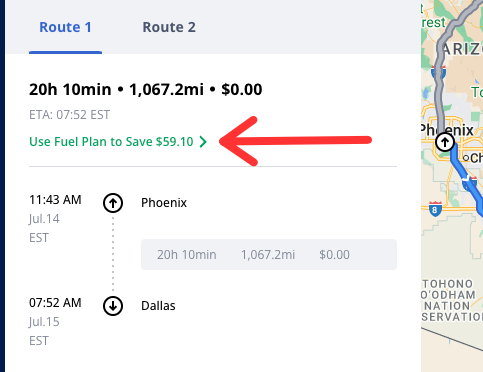 This will take you to the page where you can enter all of the truck-specific fuel options and show you the best places to fuel up along the route.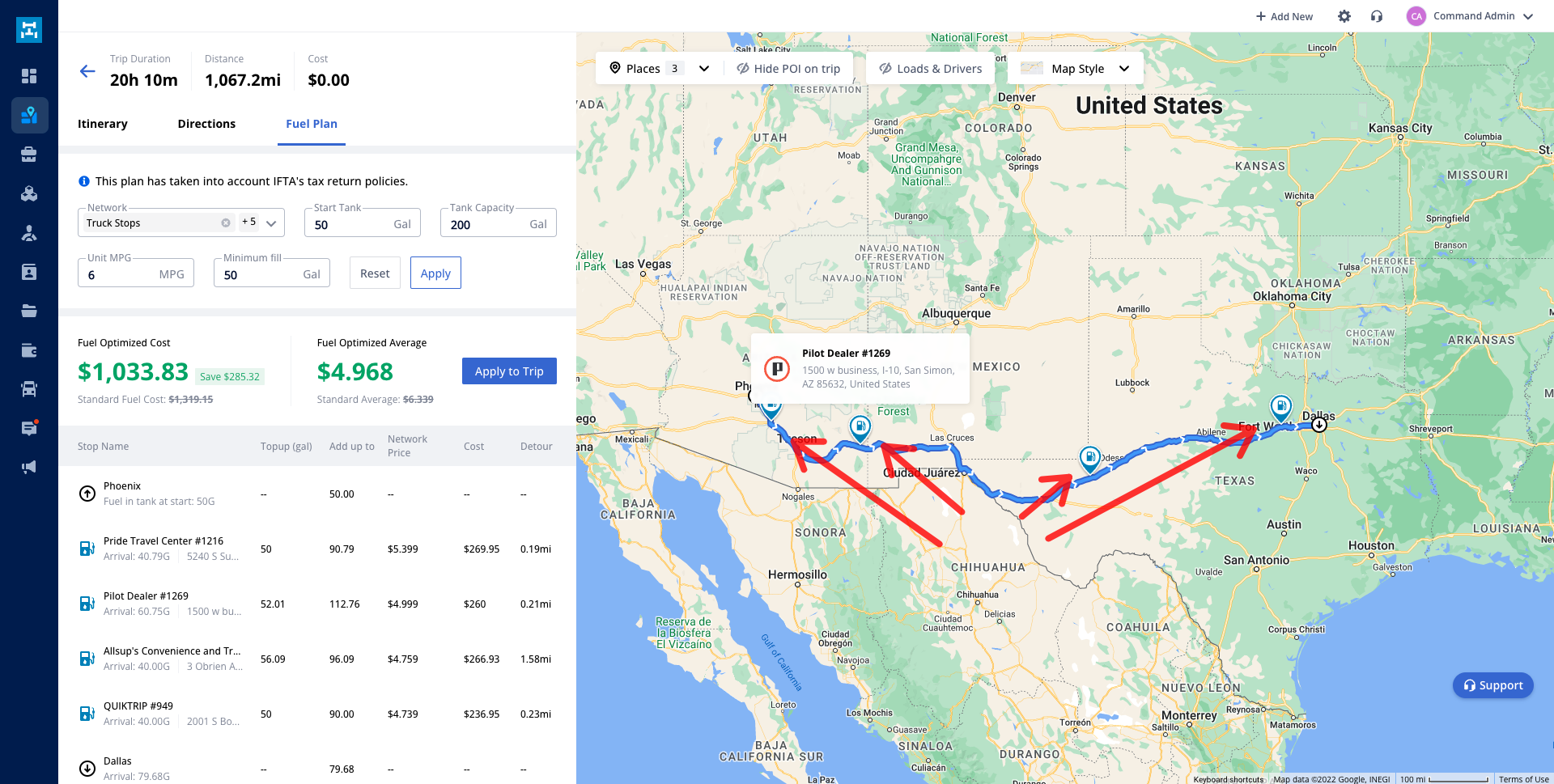 You can then click apply to trip and that will add all of those fuel stops into the driver's route and itinerary.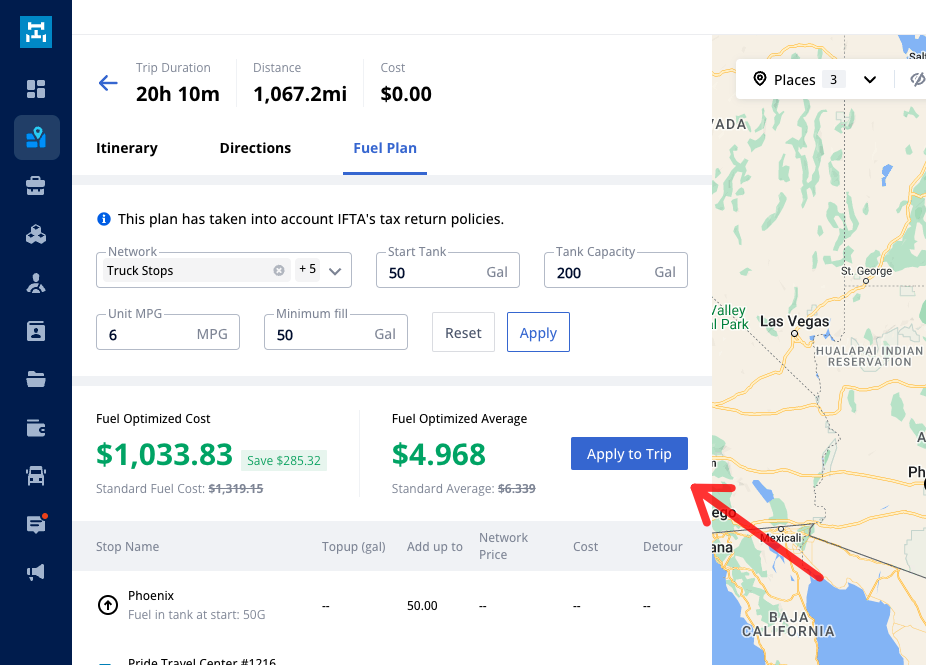 The driver will then be shown, where to stop, how much to fill, and the fuel price.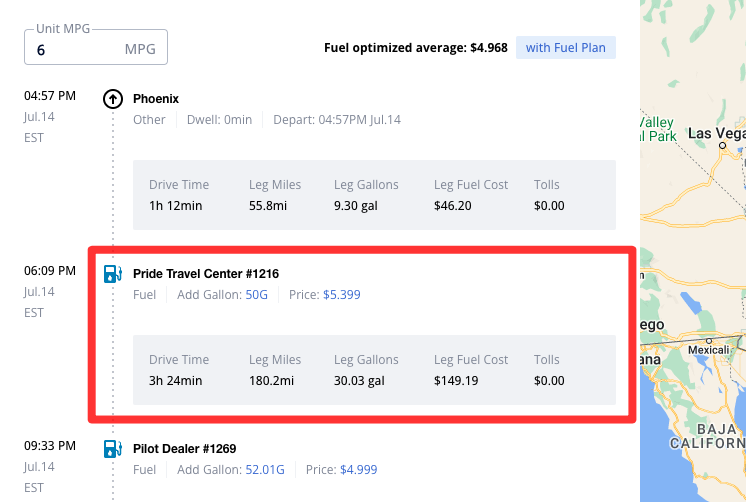 Here is a quick video showing how to optimize the fuel via the COMMAND dashboard.
Questions?
If you have any questions regarding this topic or any others, please reach out to our Support Team via email at commandsupport@truckerpath.com or by phone at +1 (833) 929-4441.