Trucker Path COMMAND has a versatile set of ELD integrations that allow you to track your drivers.
You can connect multiple ELDs at once that way you are not limited if your team uses several different providers.
We are currently integrated with several providers such as Samsara, Geotab, Blue Ink Tech, Trucker Path ELD, and Keep Truckin.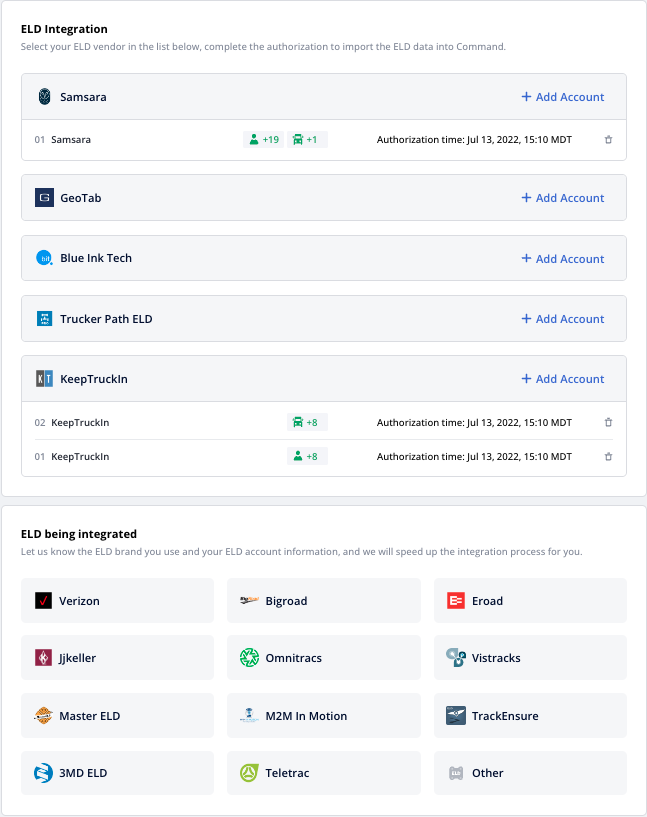 We will continue integrating with as many ELD providers as possible so companies are not forced to switch to another provider.
If you cannot find your vendor in this list, you can also click Other and let us know who you would like us to integrate with moving forward.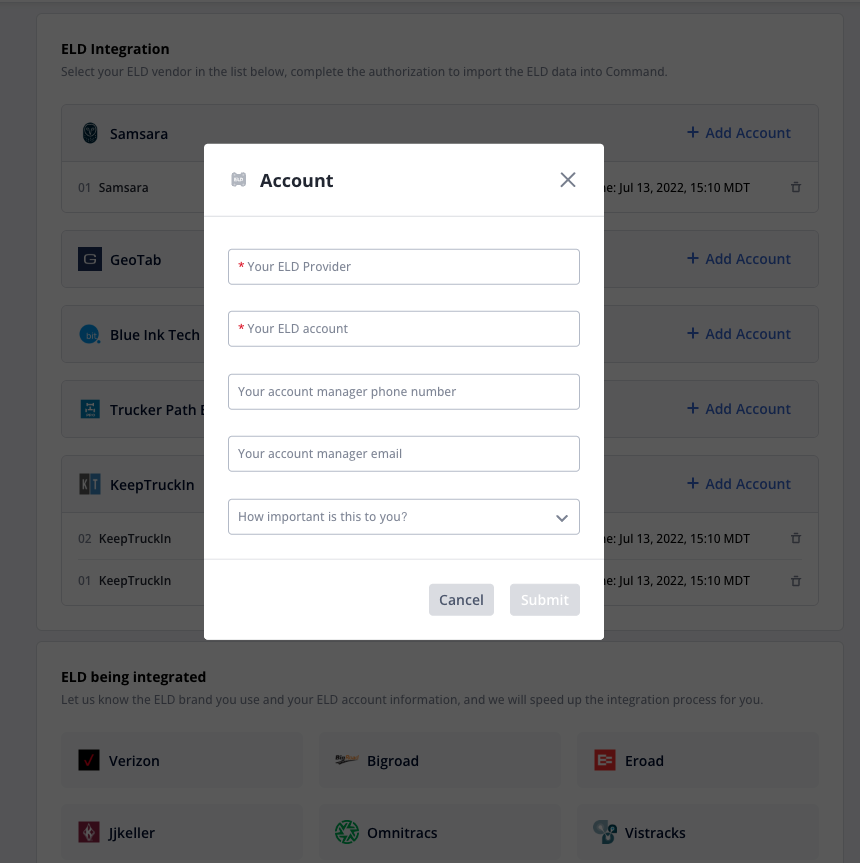 Here is a quick video showing how you can integrate your ELD.
Questions?
If you have any questions regarding this topic or any others, please reach out to our Support Team via email at commandsupport@truckerpath.com or by phone at +1 (833) 929-4441.