There are three ways to add a new place (if they are not on the map already). For all three methods, you need to fill:
Your relationship with this place
Your email address
Place name & type
Location on the map
Method 1
Add a new location directly by tapping 'Places' on the map screen.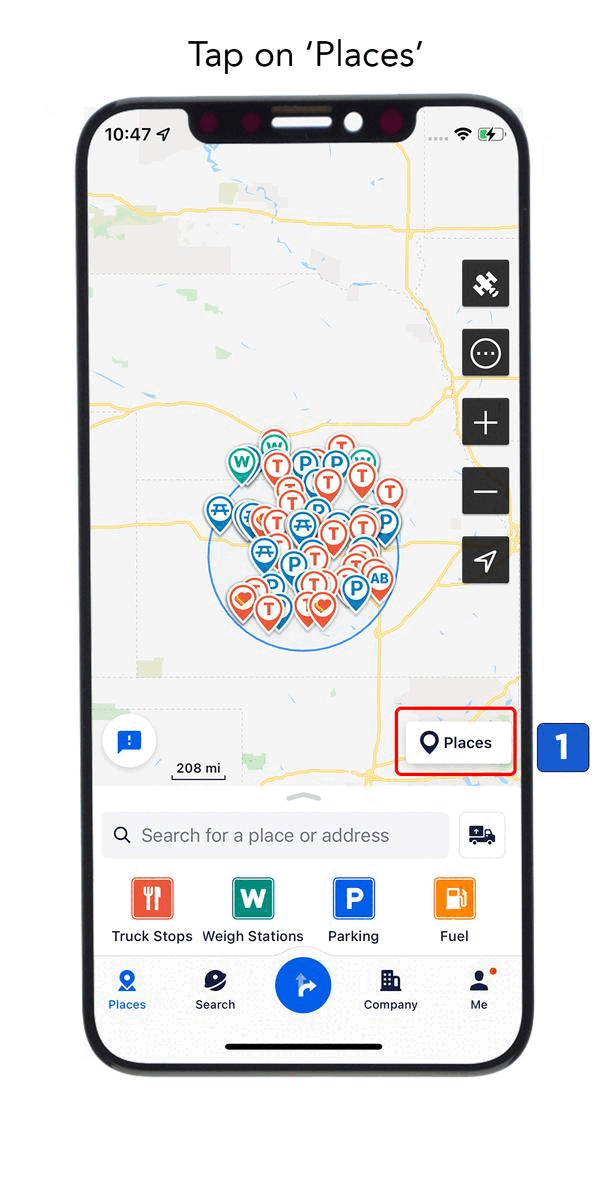 Method 2
Add a new place under the 'Me' section.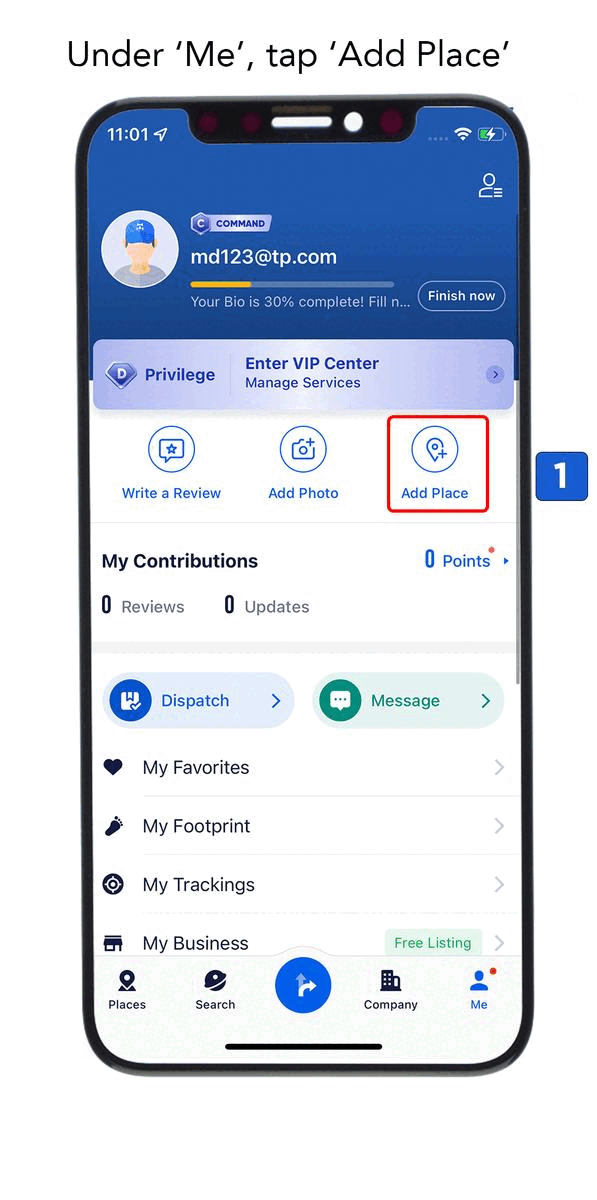 Method 3
Long-press the location you want to add on the map to see the address. Please verify the accuracy of the address by searching it on other navigation apps such as Google Maps, Waze, etc. If the address is a little bit off from what you got from other apps, you can still submit the request. Our customer service team will process and rectify the address in 24 to 48 hours.