Summary
The Assets tab is where you can manage all trucks and trailers in your fleet. Assets can be added manually or imported via ELD. Linking assets to ELD or IFTA gives you better maintenance data, with an option to add relevant documents. This is a great way to digitalize all your asset information on one platform.
To view this tab, click on the Assets module on the left side of the dashboard.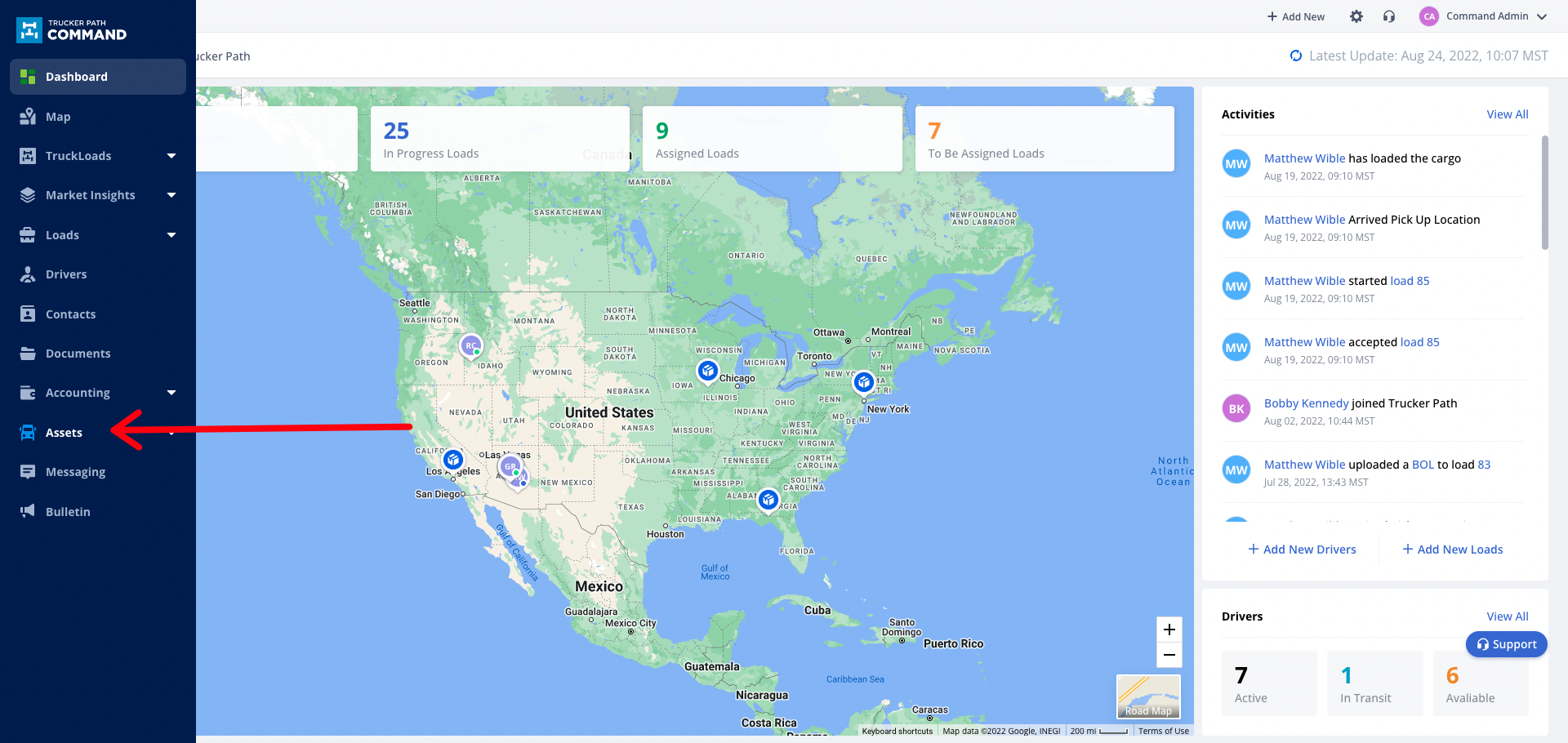 Trucks
From the Trucks tab, you can see all of your current vehicles associated with your fleet.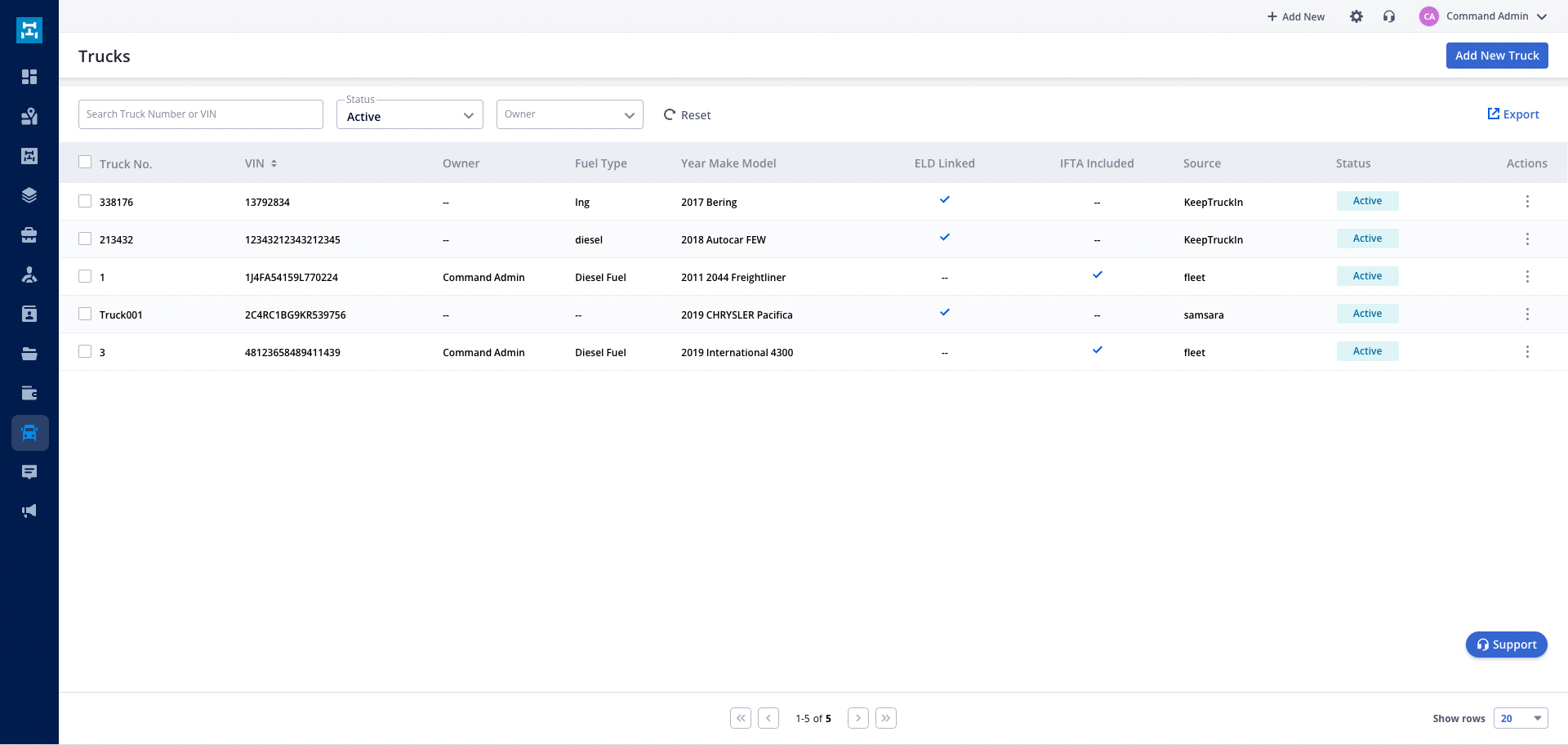 Click any of the vehicles to view the details of that unit. You can see everything from the vehicle-specific details to the dates when the registration expires. Below, you are able to attach any documentation that a truck may need to use in the future.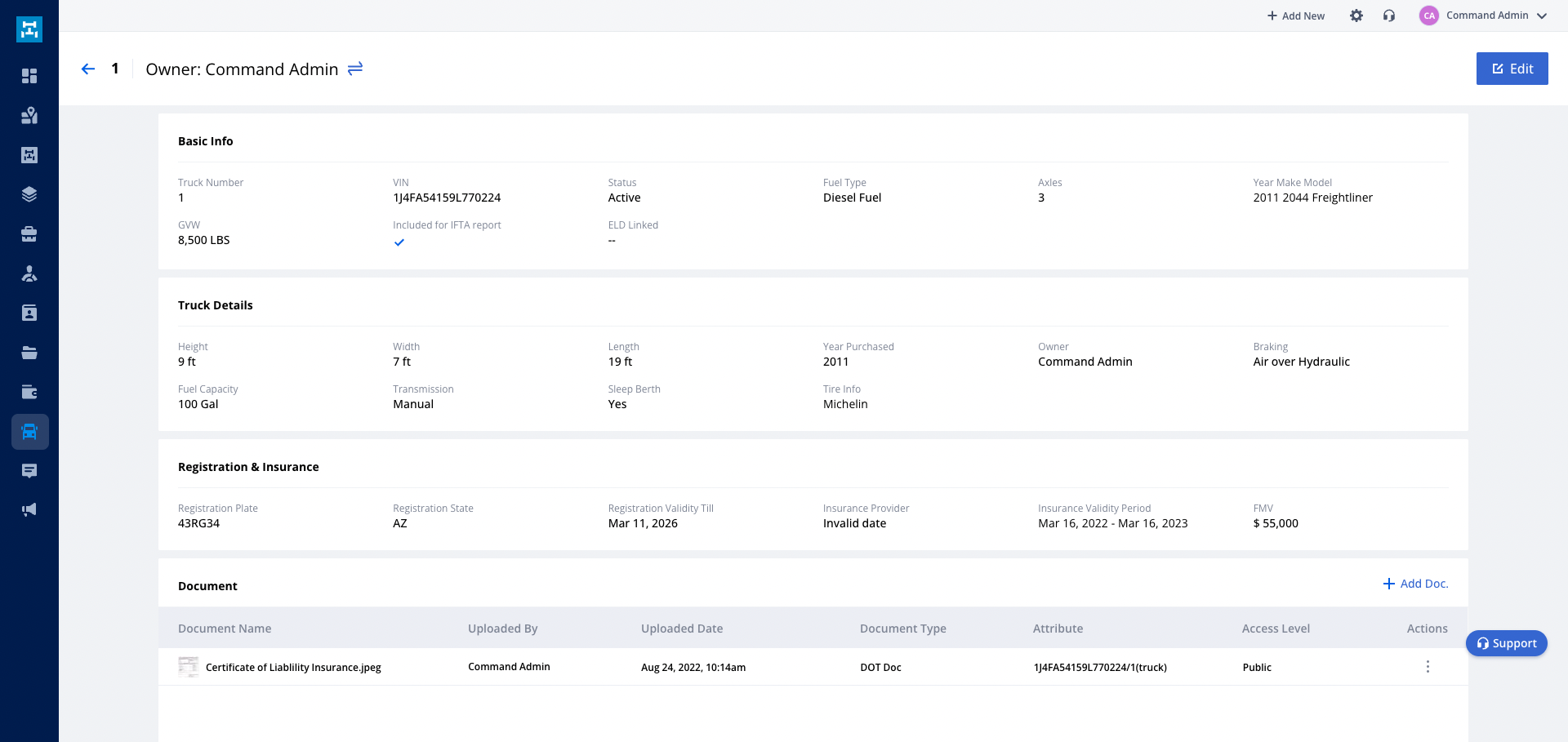 Trailers
From the Trailers tab, you can see all of your current trailers associated with your fleet.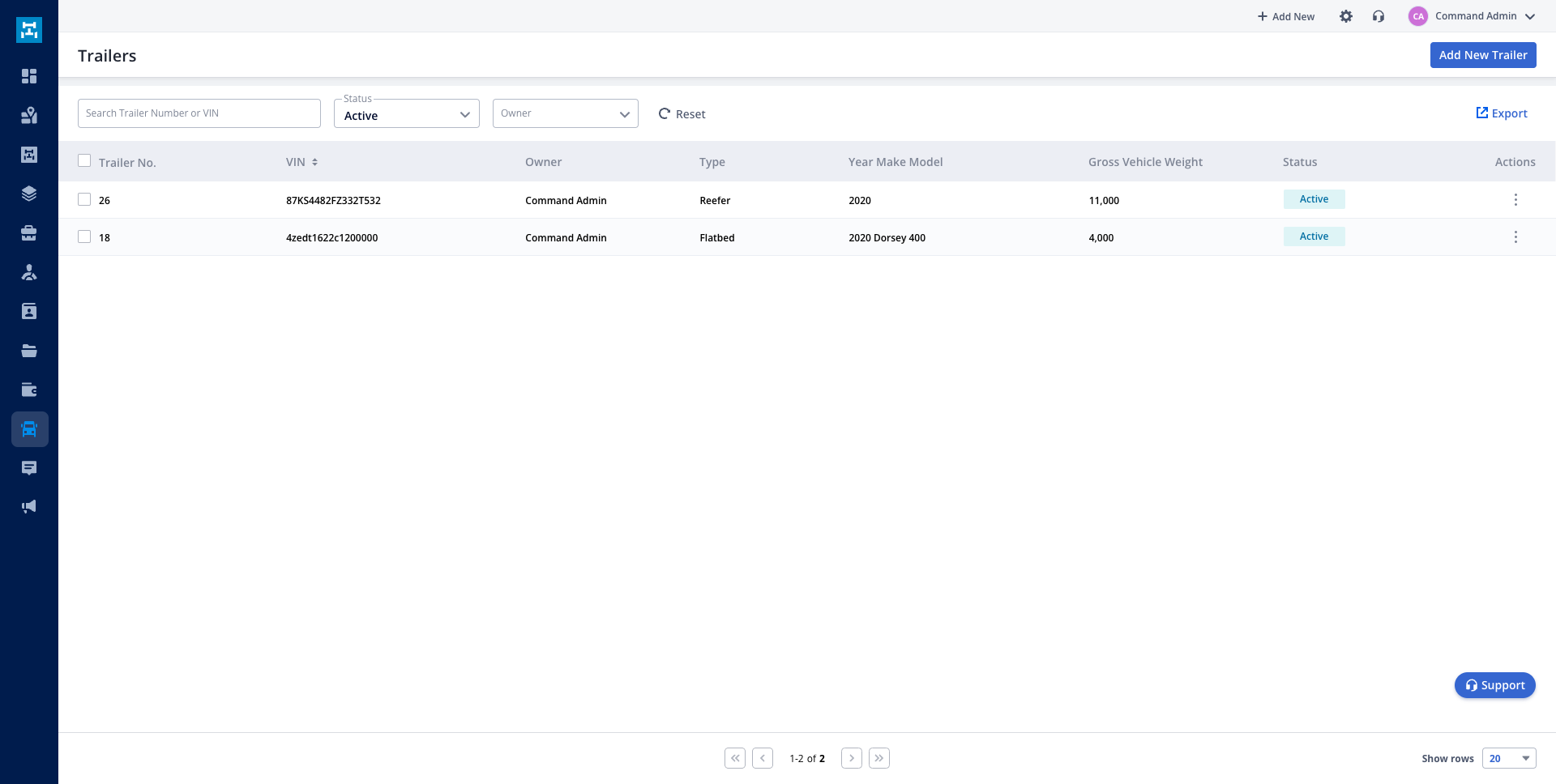 Click on a trailer to see the trailer details page.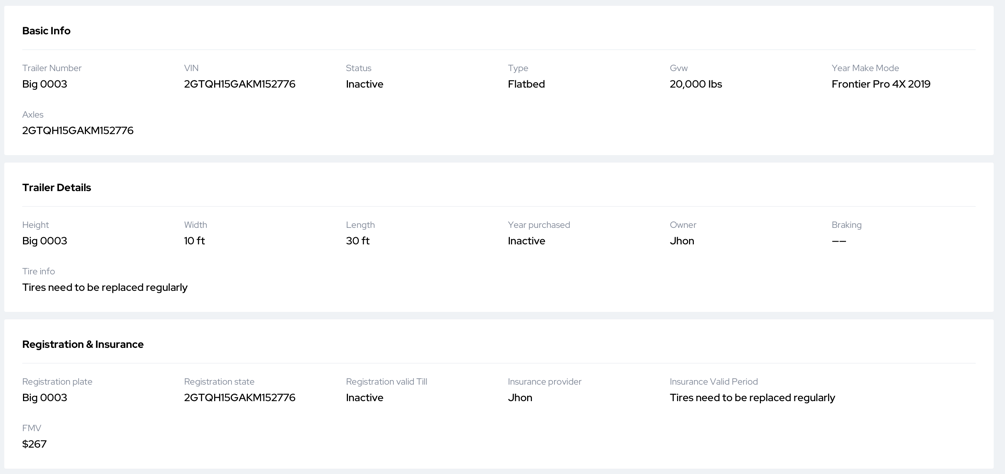 Questions?
If you have any questions regarding this topic or any others, please reach out to our Support Team via email at commandsupport@truckerpath.com or by phone at +1 (833) 929-4441.