Introduction
The customization tab in settings will allow you to customize the app for your drivers. You can place your company logo, wallpaper, and text that will be displayed when the drivers first log in to the app. This will help with driver retention by having the drivers feel like they are using an app that is integrated directly with your company's operations rather than feel like they are using a third-party navigation app. The Forum Settings tab allows you to remove the forum from all of your drivers' apps and replace it with a URL of your choice. This will keep drivers from accessing the social media portion of the Trucker Path app and help keep them focused on their work.
Summary
To access the Customization tab, click the gear in the upper right-hand corner and then click "Customization".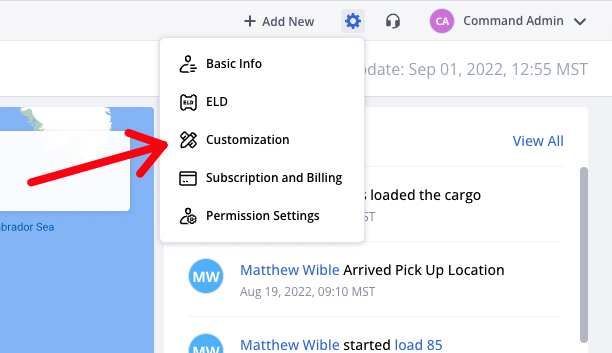 Company Logo
To add your company logo, click on the "+ Upload" button under "Company Logo".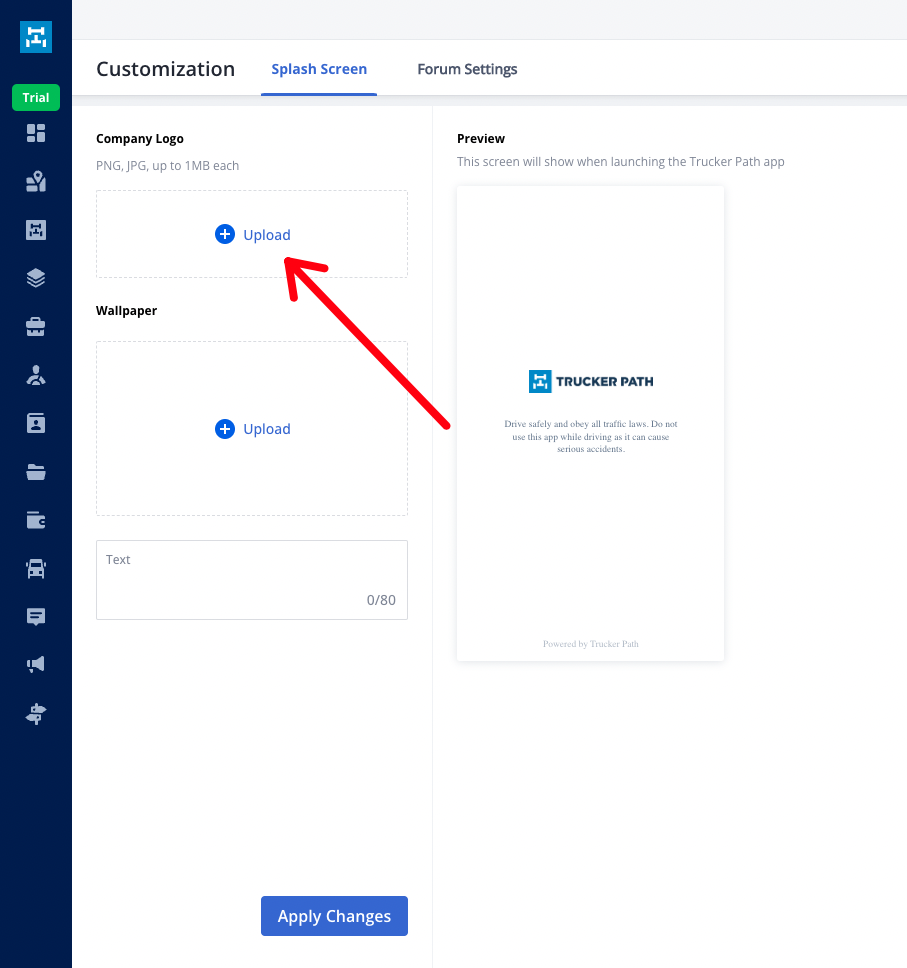 Select the image you would like to upload and click "Open" this will show a preview of what your drivers will see on the right.
Wallpaper
To add a custom wallpaper, click on the "+ Upload" button under "Wallpaper".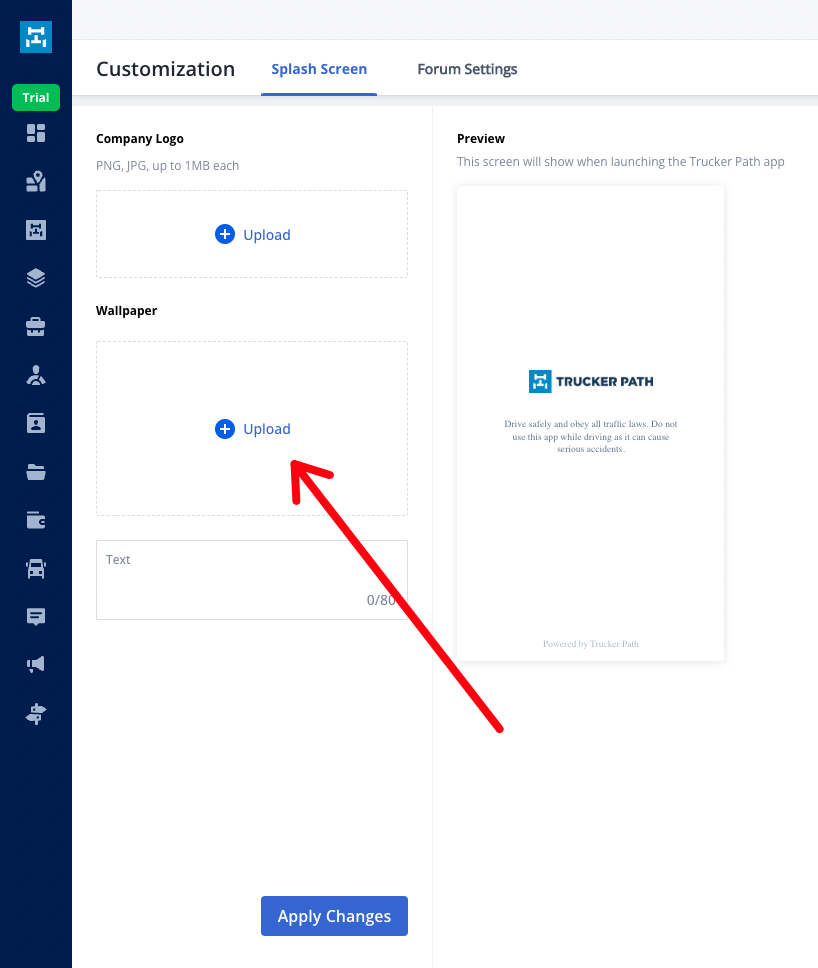 This will also show a preview of the selected wallpaper on the right.
Custom Text
Enter custom text into the box at the bottom and then click "Apply Changes". This will also show a live preview of the text your drivers will see each time they open the app.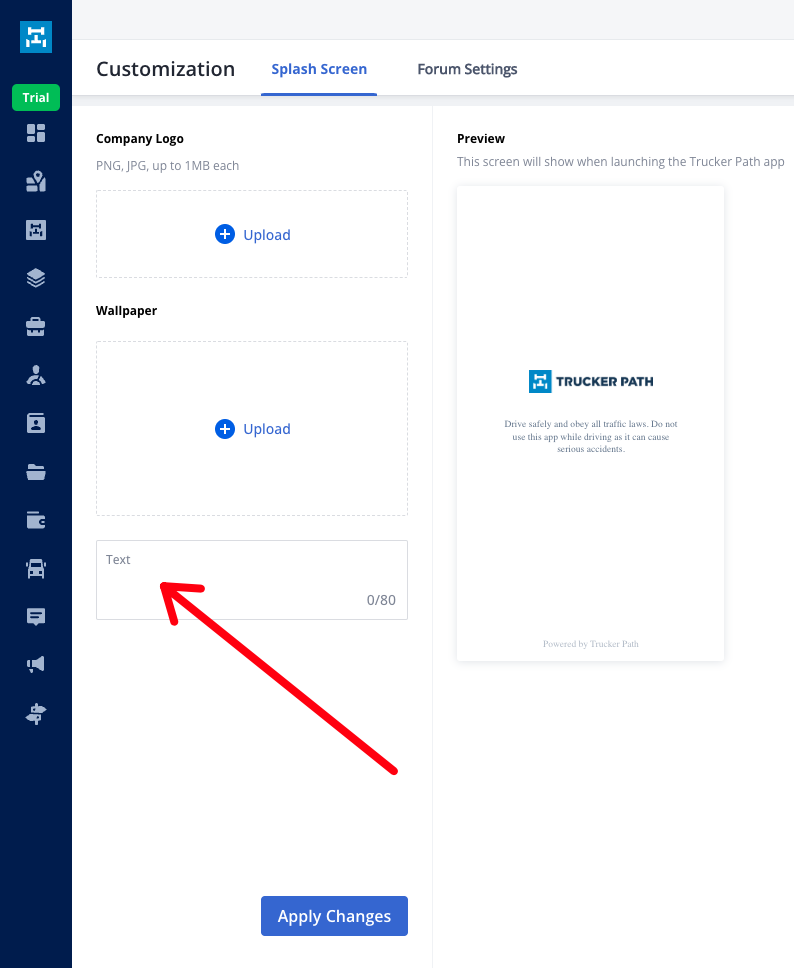 Questions?
If you have any questions regarding this topic or any others, please reach out to our Support Team via email at commandsupport@truckerpath.com or by phone at +1 (833) 929-4441.