Summary
The documents tab is a repository that contains all of the documents that have ever been associated with your COMMAND dashboard. You can sort, search, and filter through these documents using the search bar at the top.
To access Documents, click the Documents module on the left side of the screen.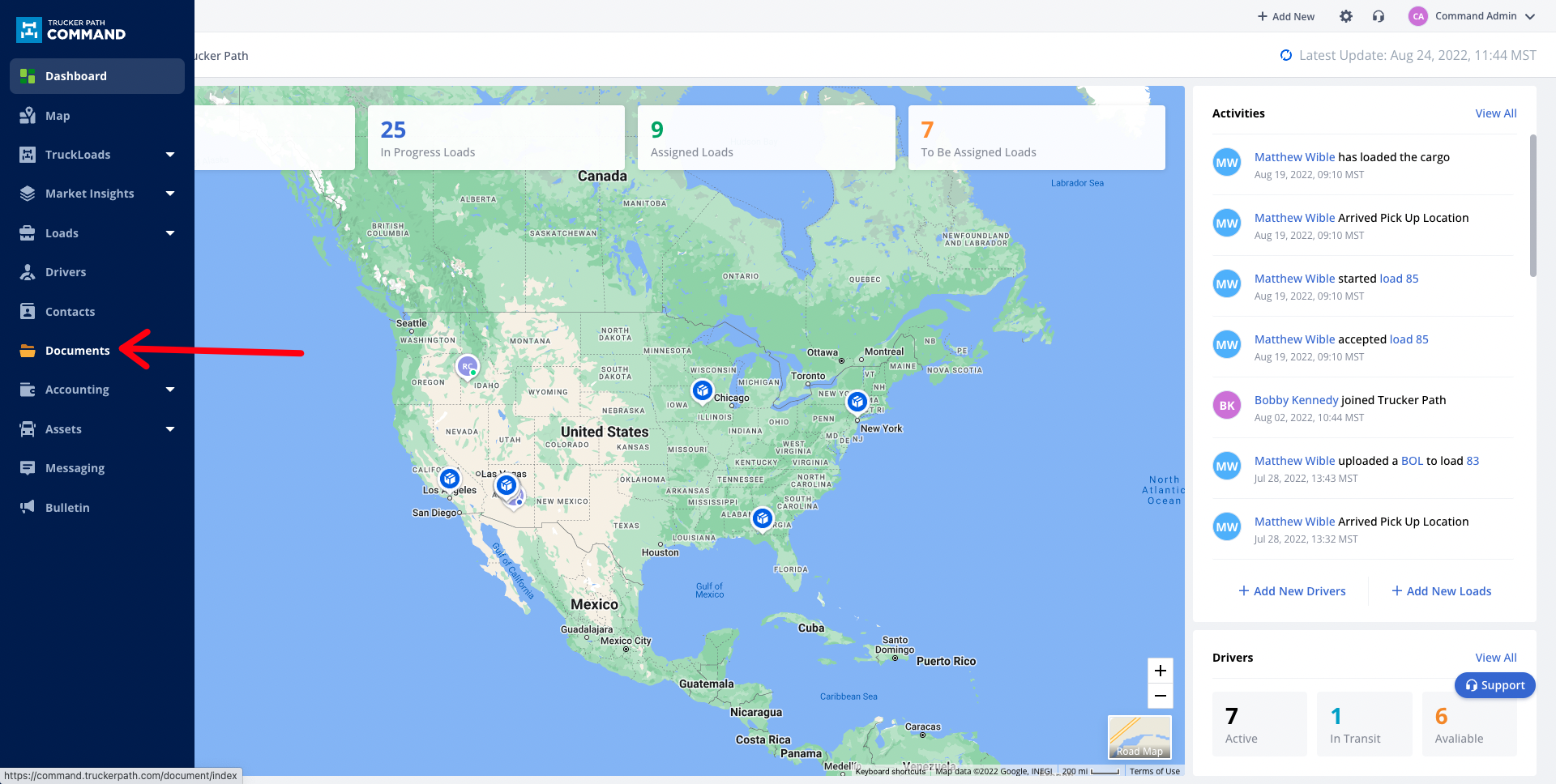 Document Search
Utilize the search criteria at the top of the page to find the document you are looking for. You can search by; Keyword, Document type, Upload Date, and who uploaded it.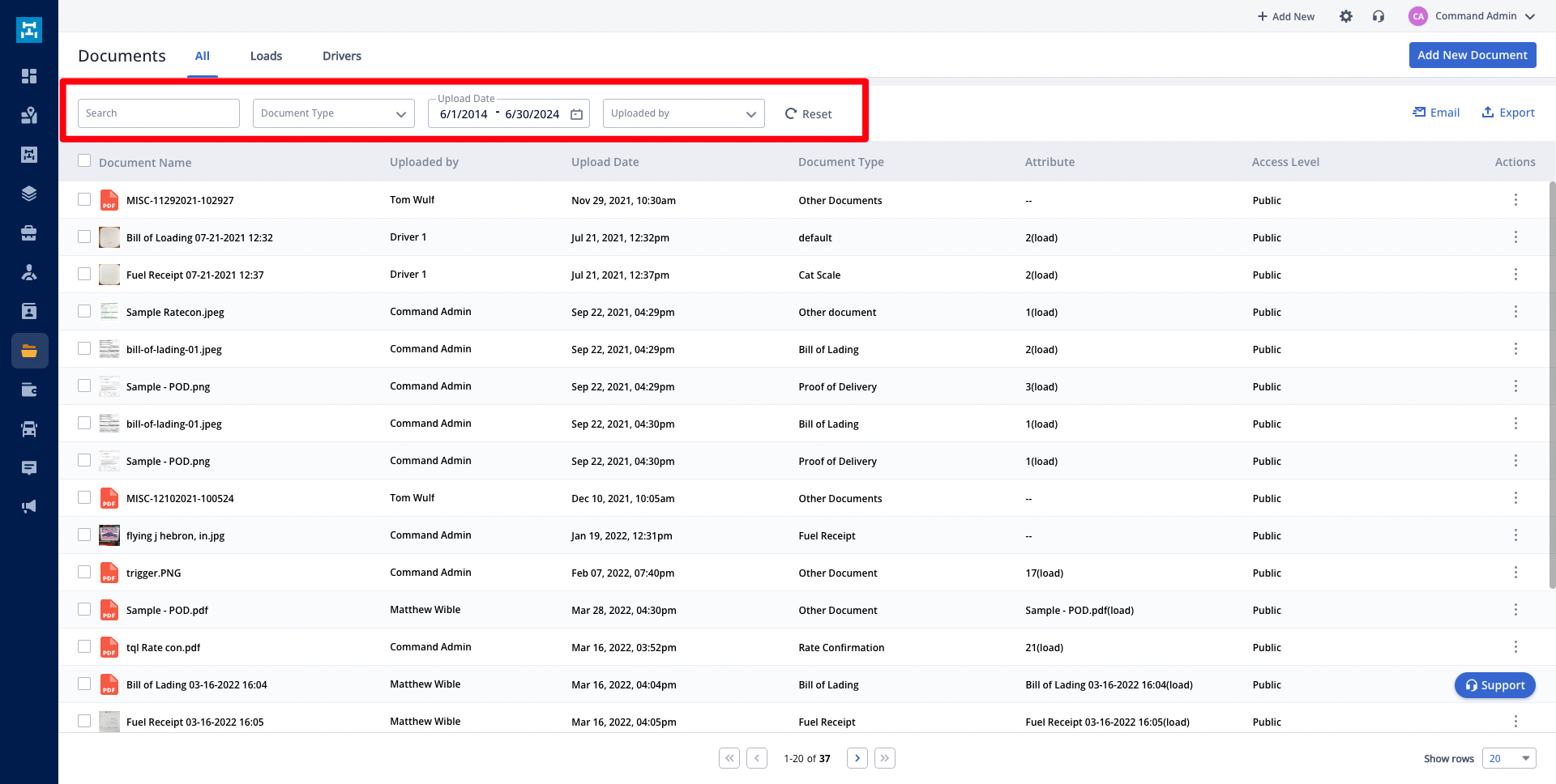 Add New Document
To add a new document, click the "Add New Document" button in the upper right-hand corner.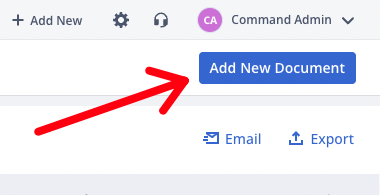 Select the Document type, Attribute Type (who is this associated with), and the secondary Attribute (specific load or person). Next drag or click to browse to locate the file you want to upload.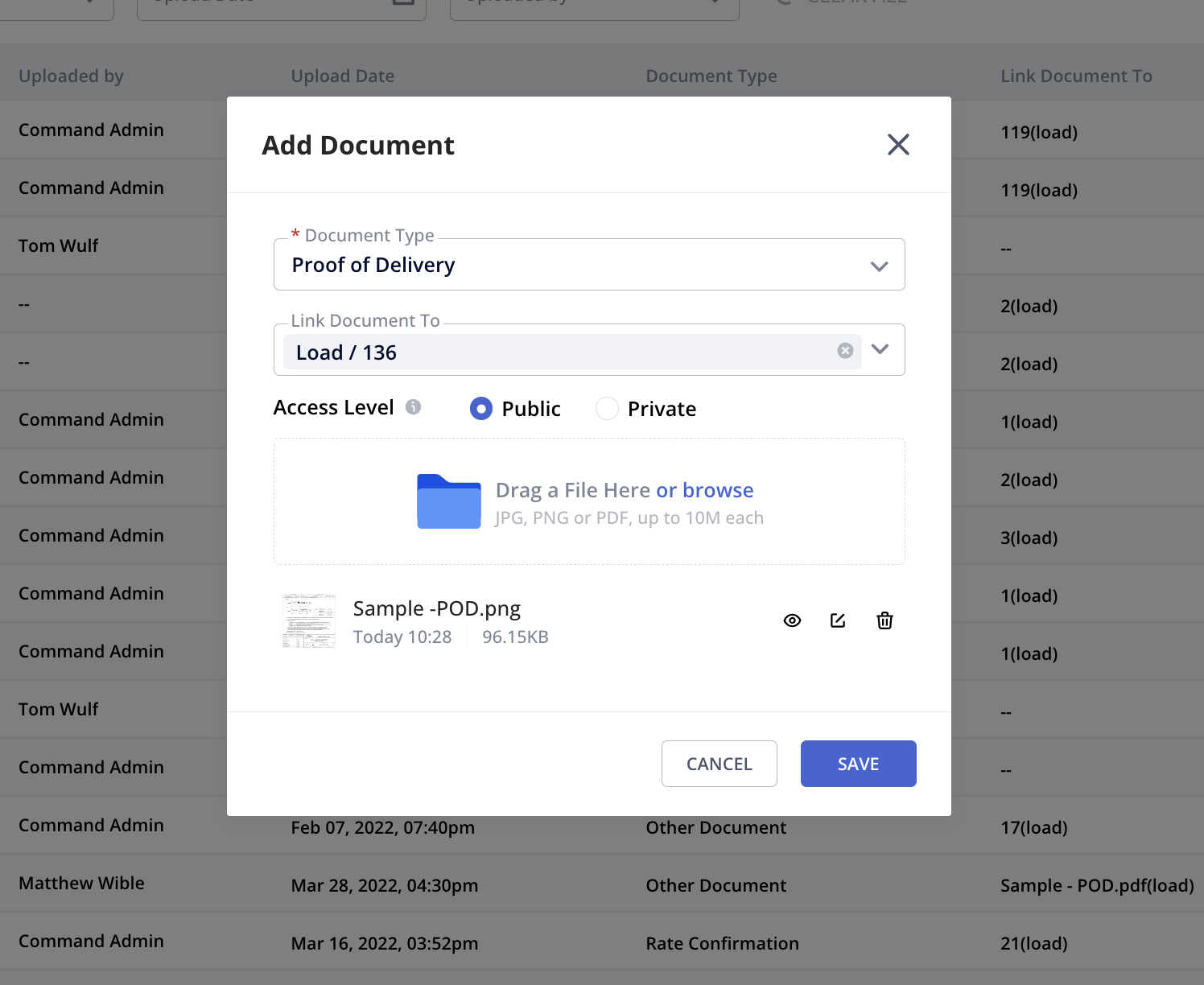 Once complete, click "Save" to add this document to your repository for future reference.
Questions?
If you have any questions regarding this topic or any others, please reach out to our Support Team via email at
commandsupport@truckerpath.com
or by phone at +1 (833) 929-4441.