Introduction
The basic info tab is a place where you can save all of your company information, company logo, as well as the primary point of contact for your customers. This information will be populated into several other areas of the COMMAND system for future use.
Summary
To access the basic info tab, click on the settings gear in the upper right-hand corner and then click on "Basic Info".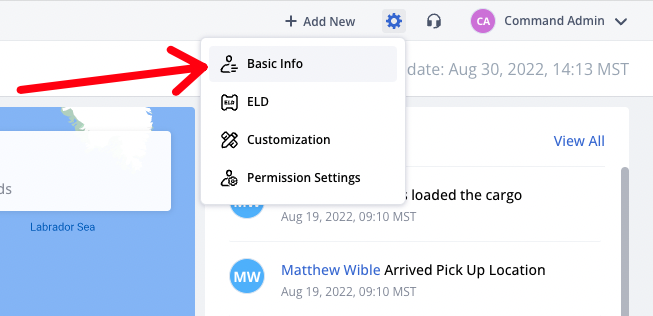 Profile
From this tab, you can edit your admin user profile, company profile, logo, and even the main contact person for your company. As we mentioned before, this information is pushed to several other areas of the app and will be auto-filled when doing things like creating invoices or sending messages to your customers, so make sure this information is accurate.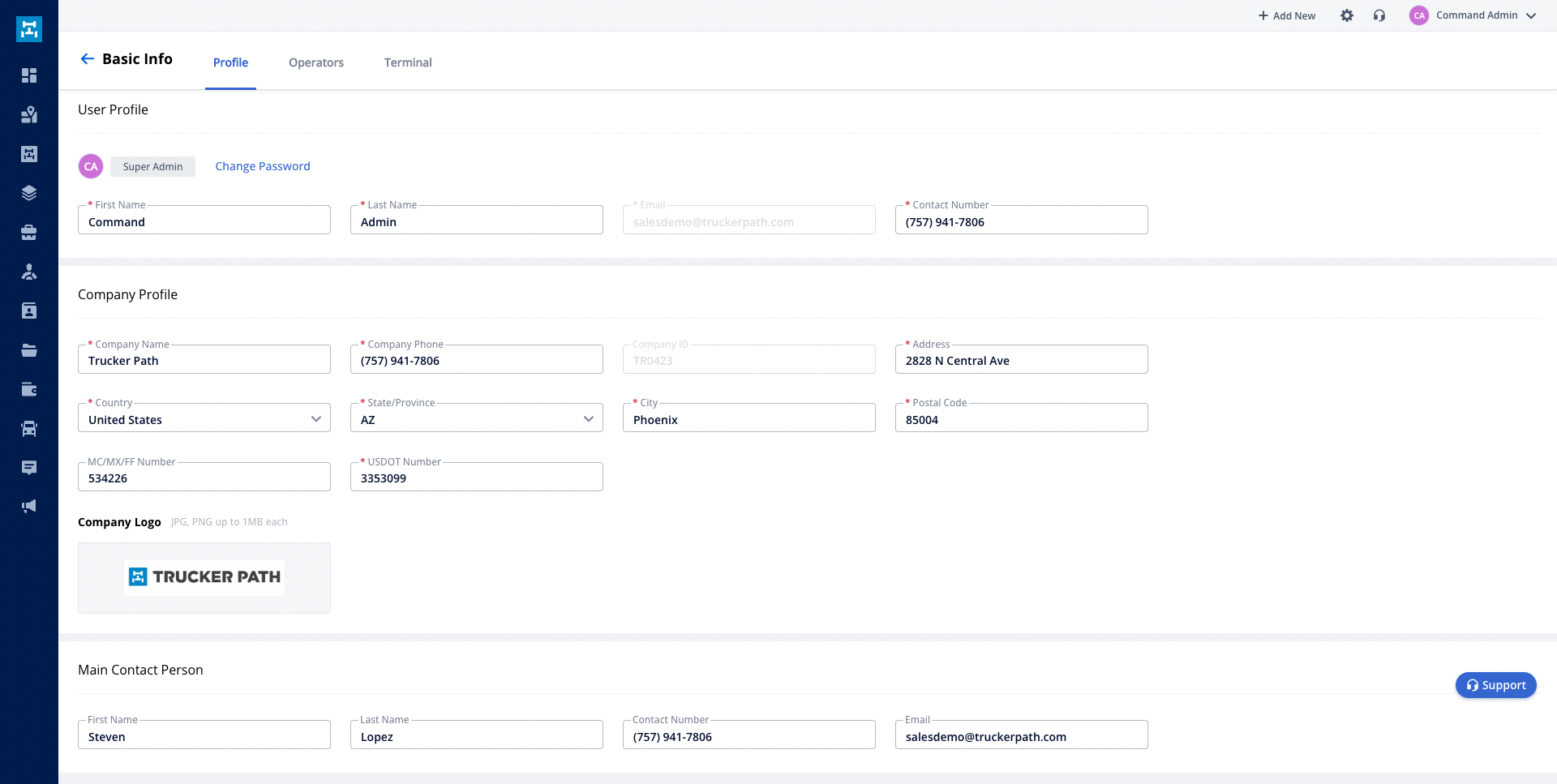 Operators
The "Operators" tab will list all of the people and accounts who have access to your COMMAND dashboard. You can add or remove users based on the total number of seats you have purchased.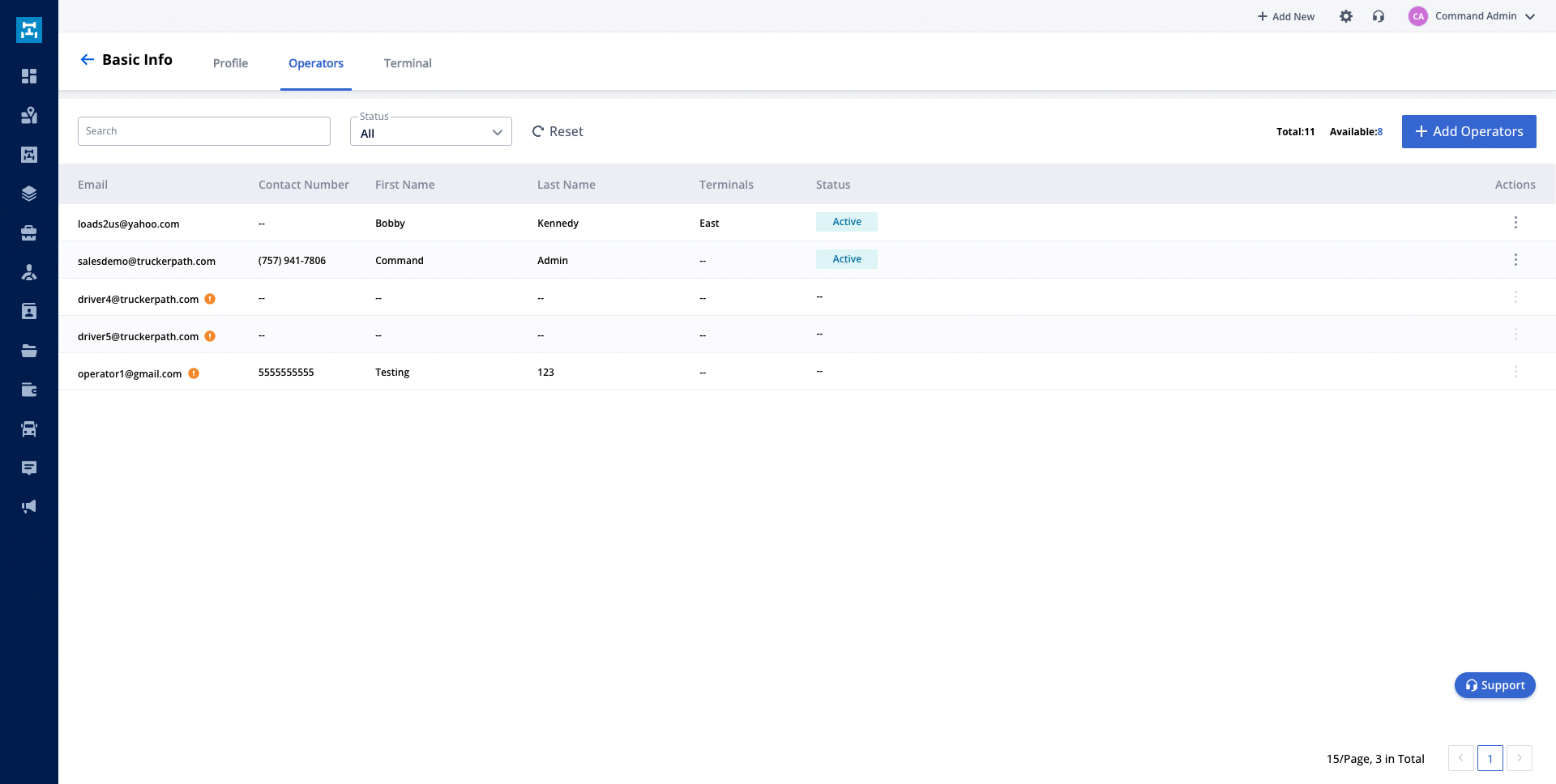 To add new Operators, click on "+ Add Operators" button in the right-hand corner. Enter the user's email address that they will use as their username this will display a temporary password for them to use or asterisked password if they are already a user. You need to enter the person's cell phone number as well as their first and last name. Once all of this has been entered, click "Save" and this will email the person to update their password.

Terminal
The "Terminal" tab was designed to create different teams.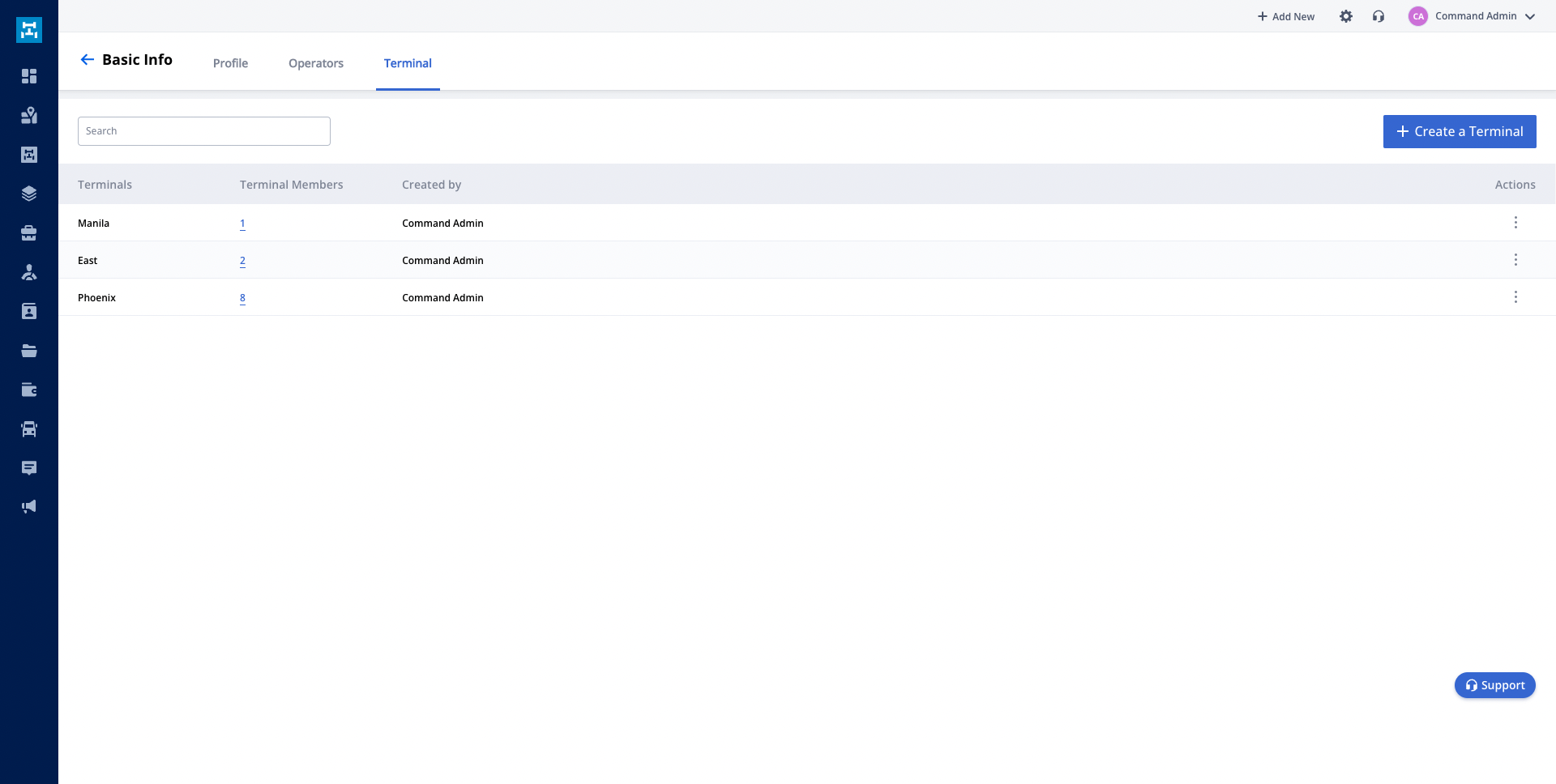 You can add new terminals by clicking "+ Create a Terminal". You will simply need to enter a name for this team and then click "Save".
From there, you can click on the terminal member number and click "+ Add Members" to select the users you would like to include in this group.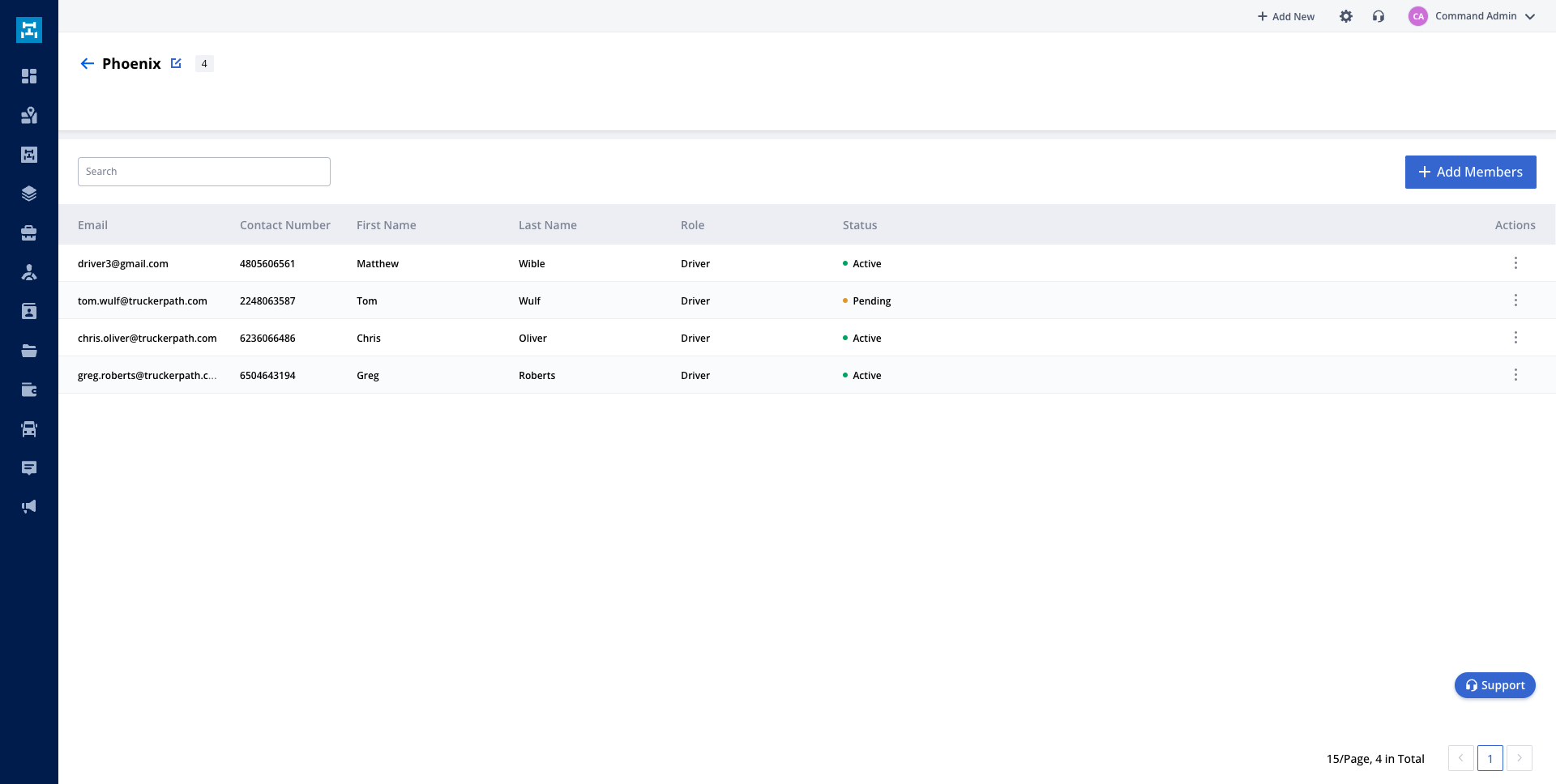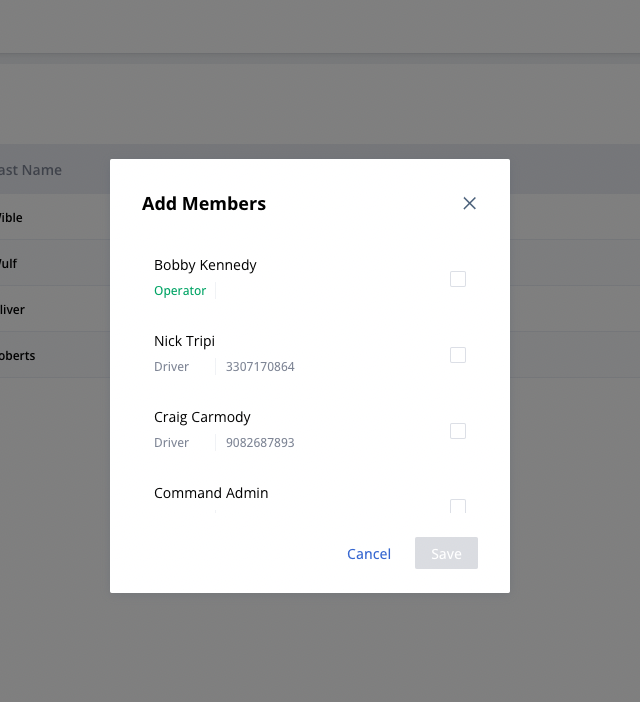 Questions?
If you have any questions regarding this topic or any others, please reach out to our Support Team via email at commandsupport@truckerpath.com or by phone at +1 (833) 929-4441.