Summary
The Contacts tab is a place where you can view all previously saved contact information for shippers, brokers, and locations. These contacts are typically built when creating a load but you are also able to create new ones from this module as well.
To access the Contacts, click the Contacts module on the left-hand side of the screen.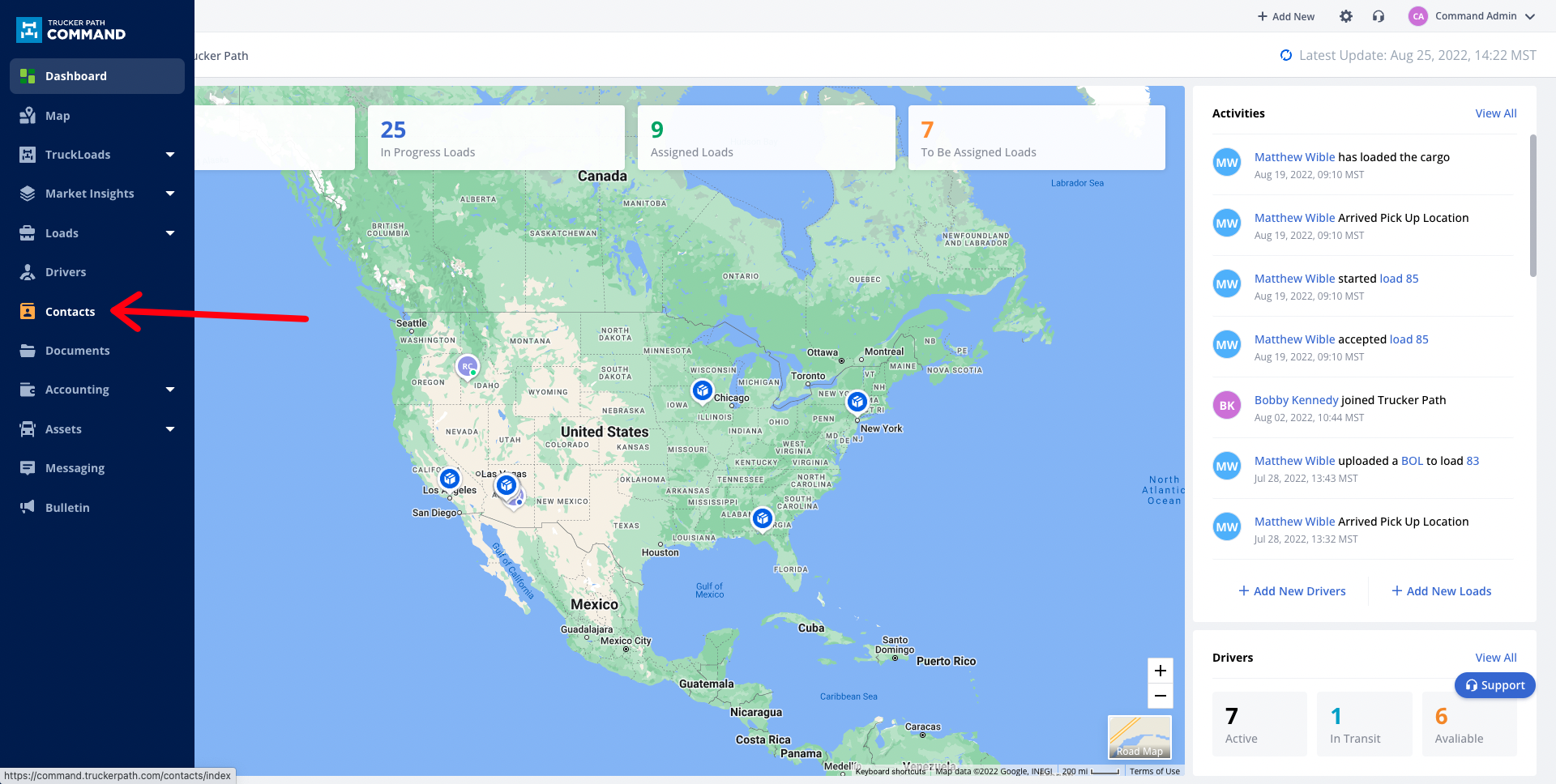 From this screen, you will be able to sort, search, and filter through all of the contacts that have been saved in your COMMAND system.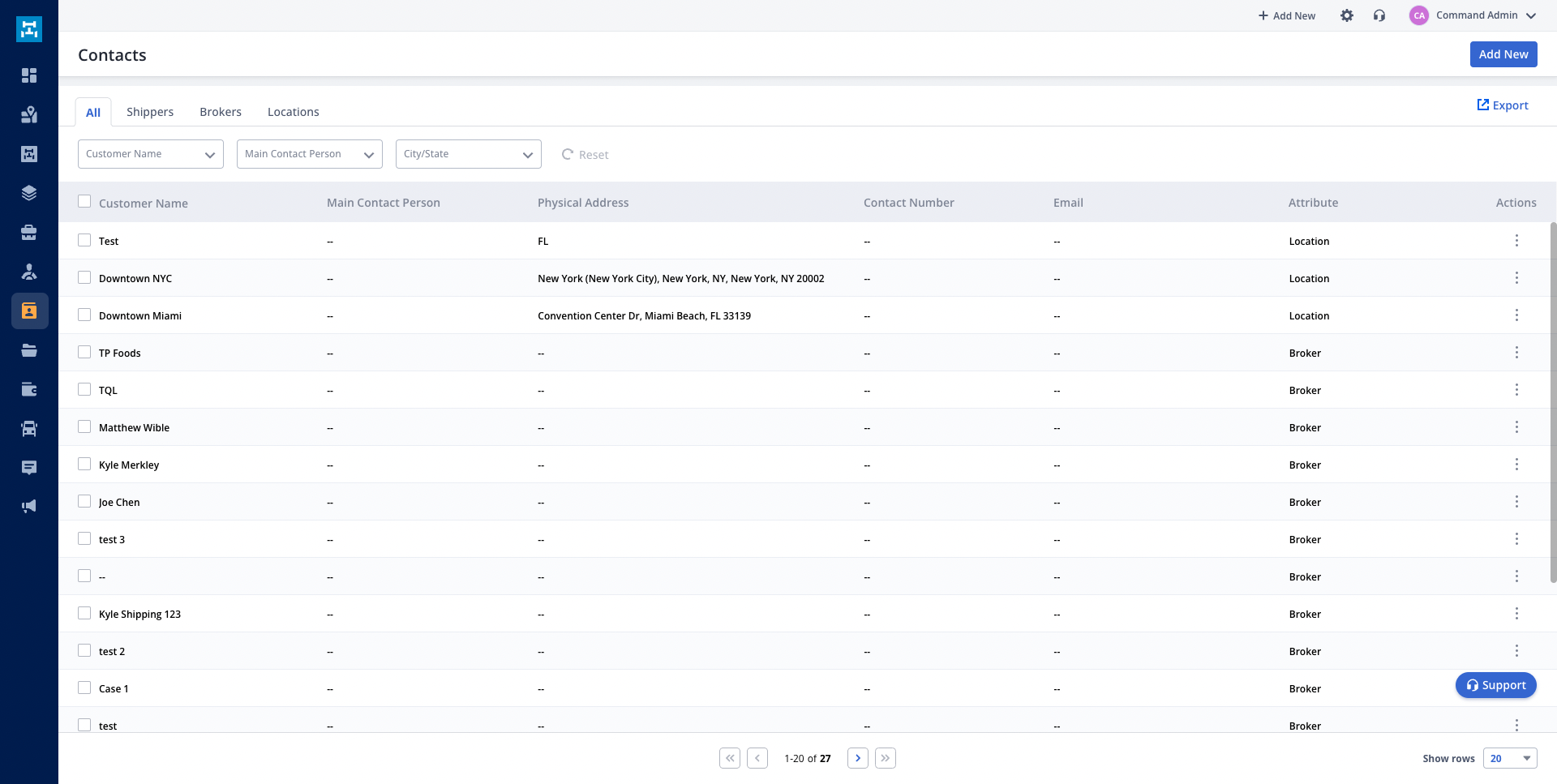 Add New Contact
To add a new contact, click "Add New" in the upper right-hand corner. Then select what type of contact you would like to create.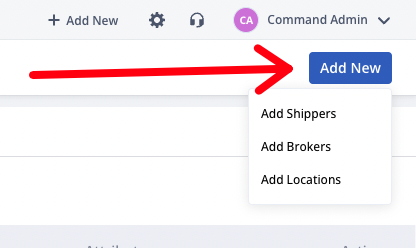 Fill out the appropriate contact information and then click save in the lower right-hand corner.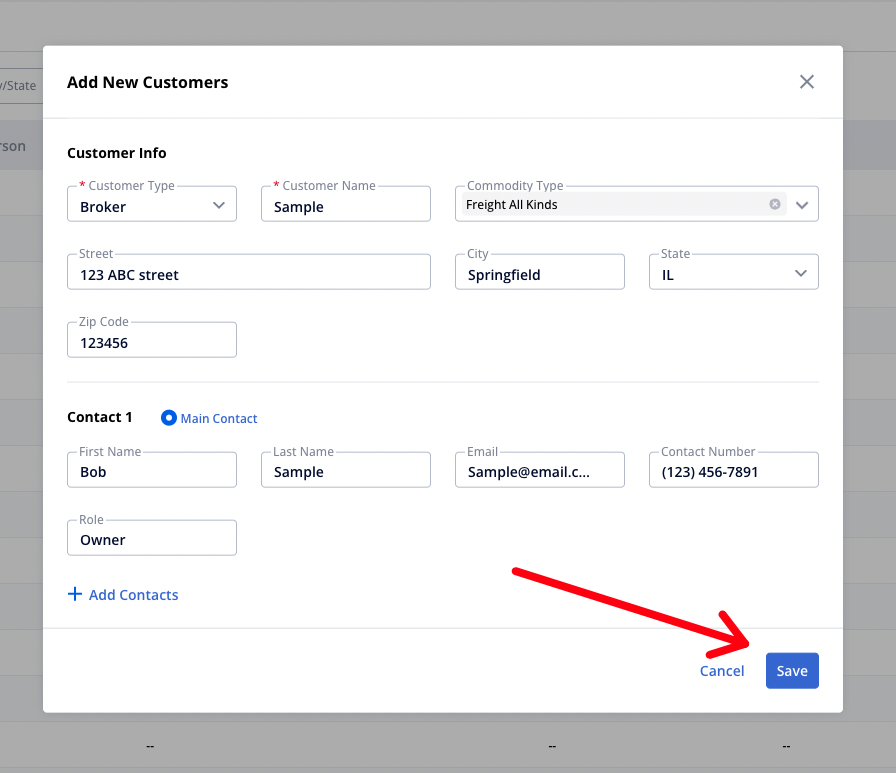 Contact Details Page
Click on any of the contacts to view the specific contacts details page. This will show all of their information as well as any location-specific contacts you have added to each location.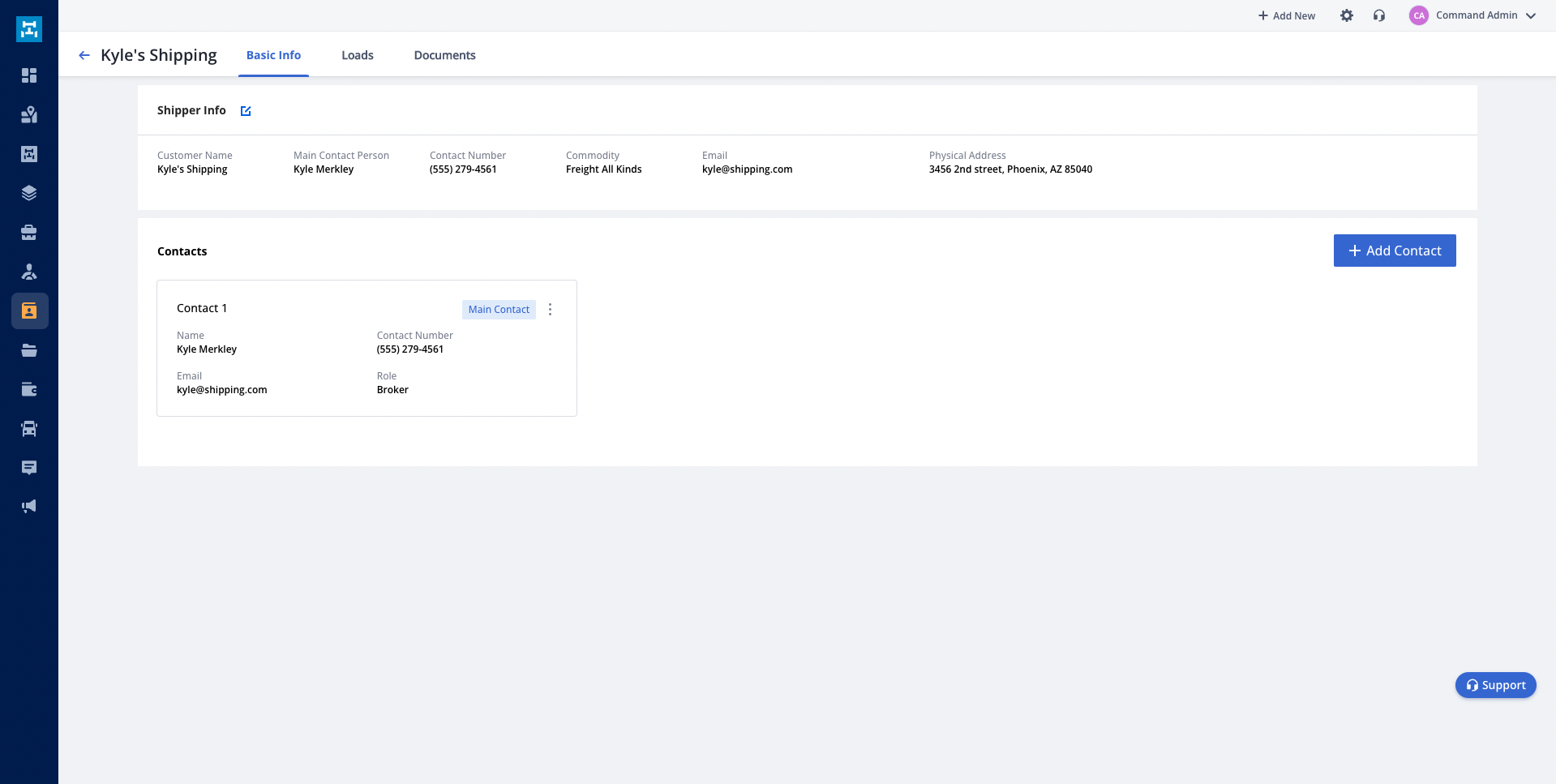 To edit, click edit on the pencil and paper icon in the upper left.
Questions?
If you have any questions regarding this topic or any others, please reach out to our Support Team via email at commandsupport@truckerpath.com or by phone at +1 (833) 929-4441.