Drivers can be assigned three types of settlements: Revenue Share (red), Per Empty Mile (green), and Per Loaded Mile (Blue). When a load is completed, these line items will be sent to Driver Settlements for tracking and notification purposes.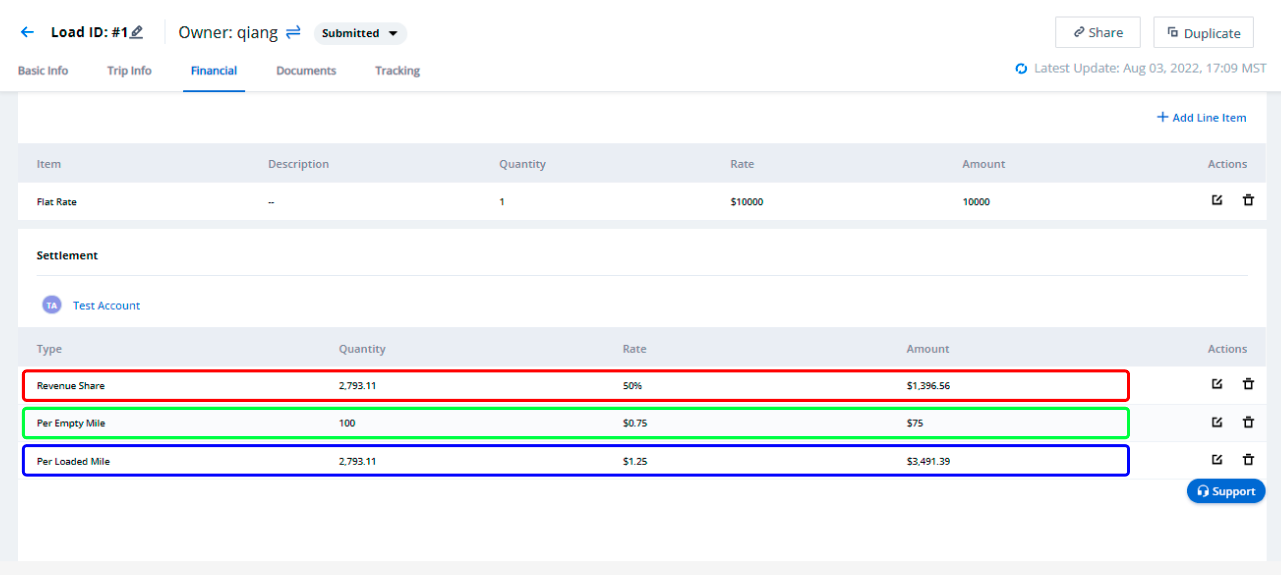 From the load page, click on the completed status to send your driver settlement to the account section.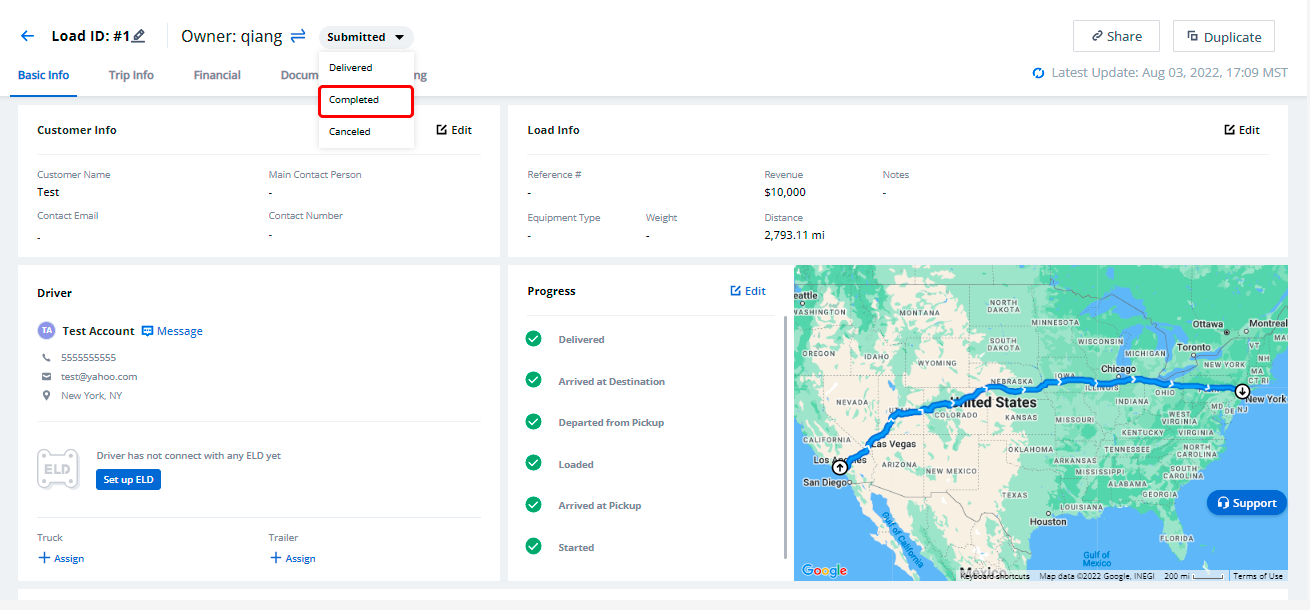 Select the agreed-upon load payment for your driver and select Create New Settlement.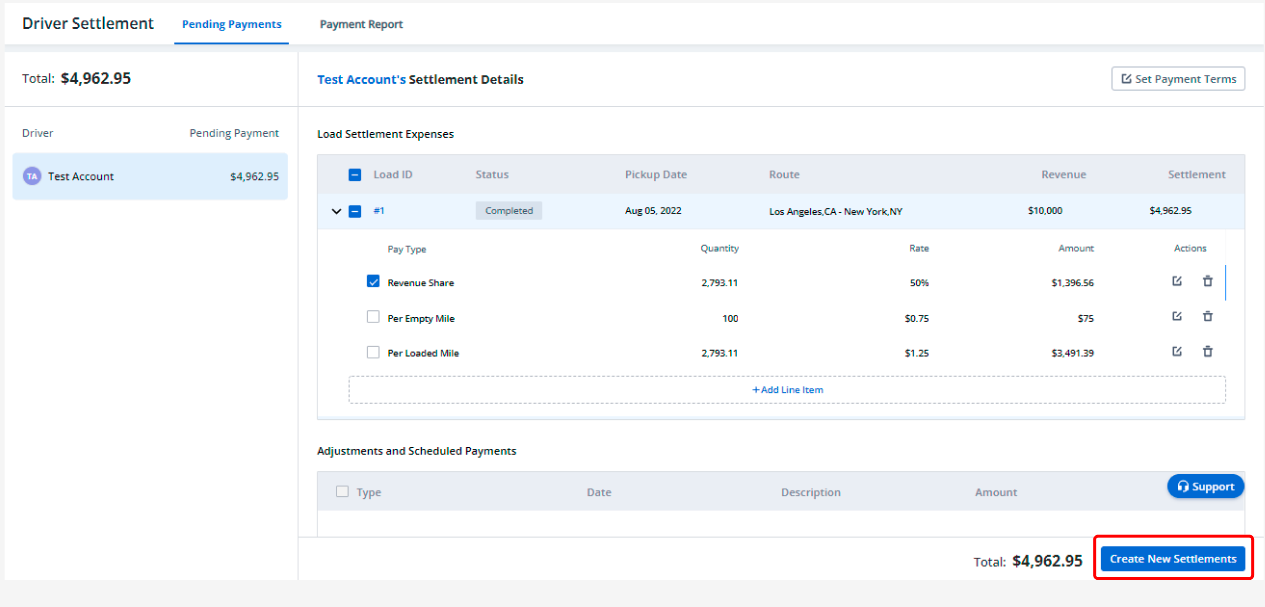 A preview of your driver's settlement will be created. Preview by clicking on the link. Click Finalize to store in Payment Report.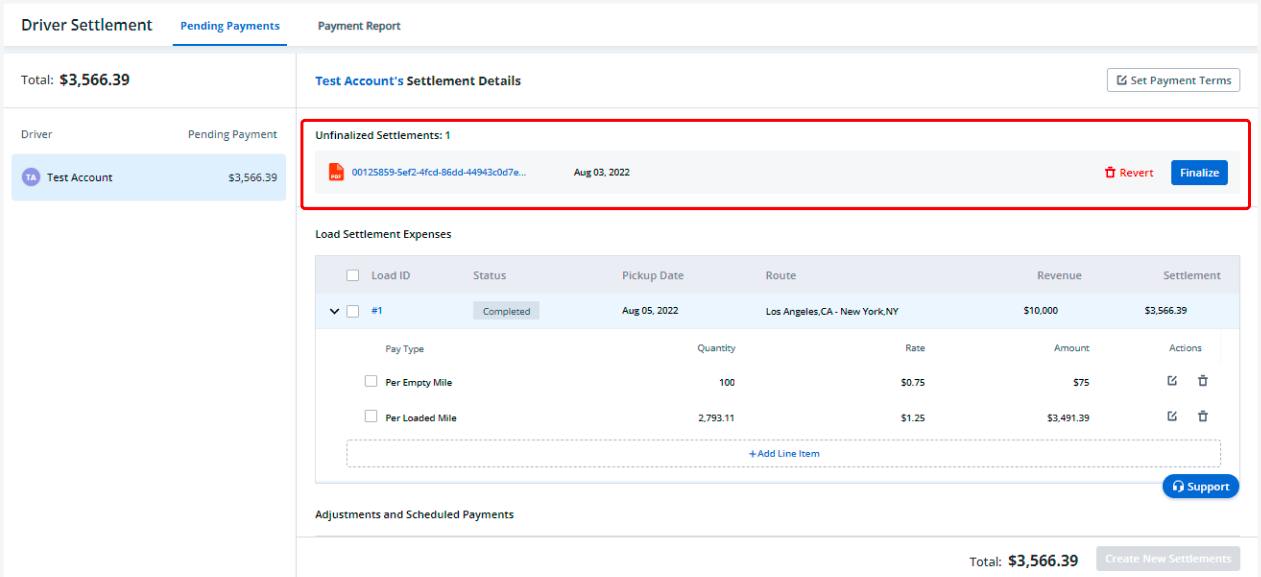 Send settlements directly to your driver through the email function.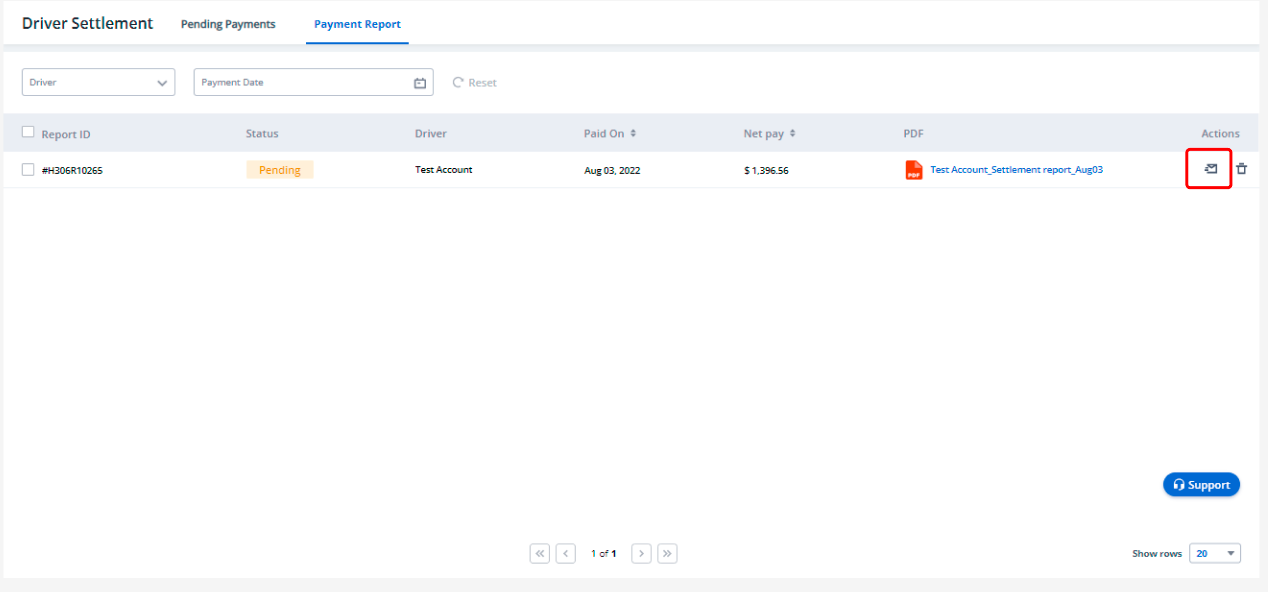 Questions?
If you have any questions regarding this topic or any others, please reach out to our Support Team via email at commandsupport@truckerpath.com or by phone at +1 (833) 929-4441.