Introduction
The messaging module allows a COMMAND user to send messages directly to fleet users through the Trucker Path app. This is important, especially from a safety standpoint, as drivers do not have to switch back and forth between their regular messaging app and their Trucker Path Navigation app.
Summary
To access the Messaging module, click on "Messages" on the left-hand side.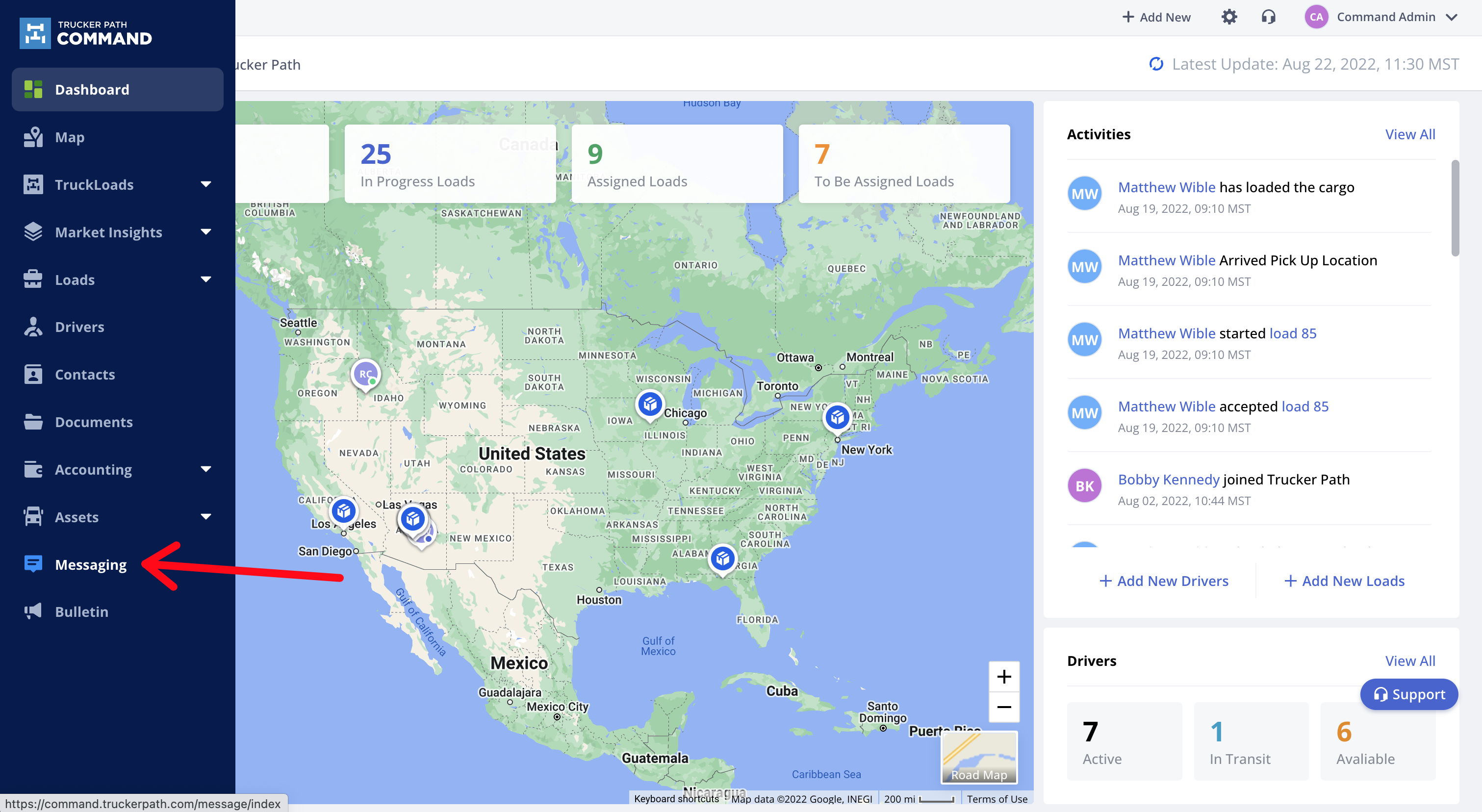 New Message Creation
Click on an individual's name or group to create a new chat.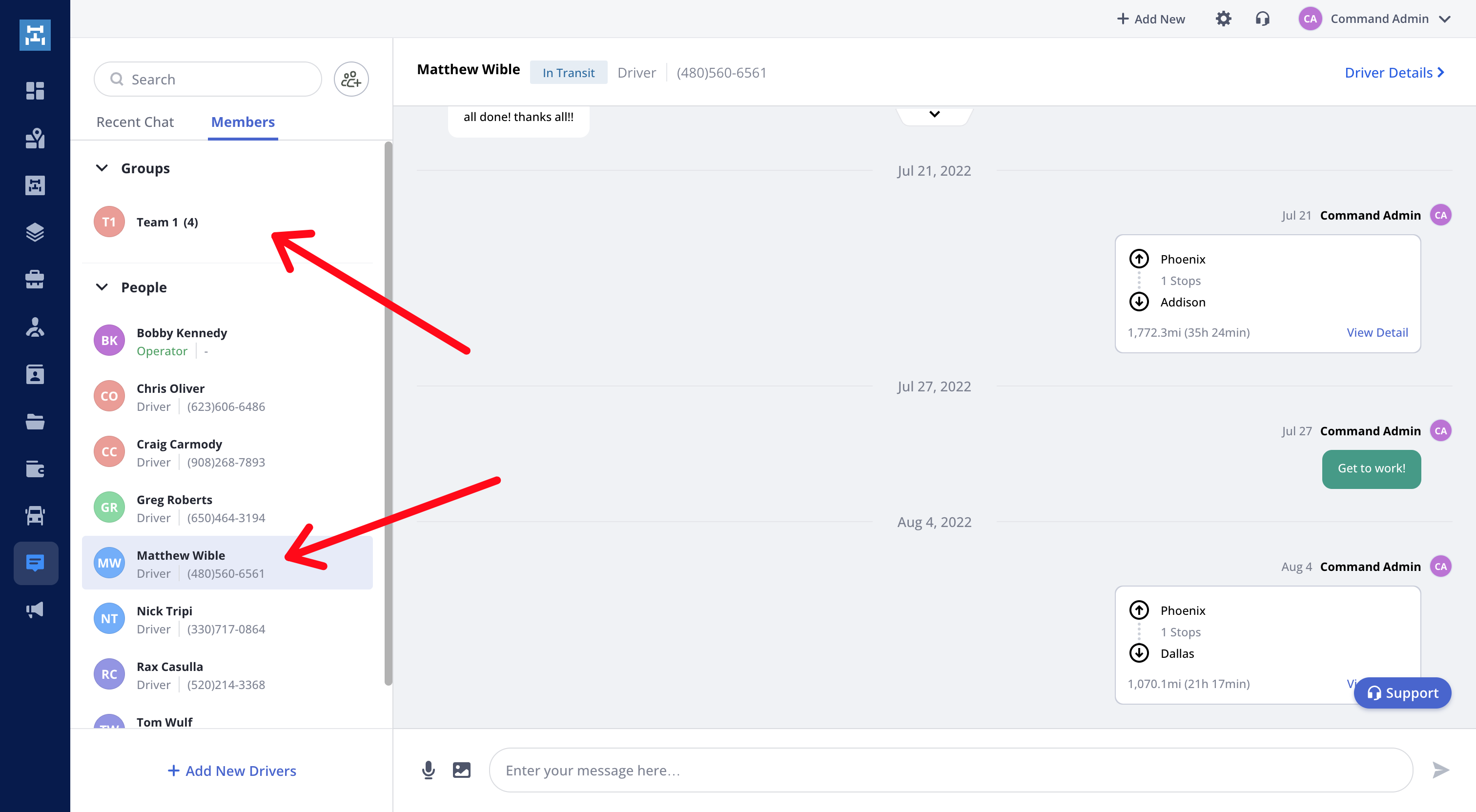 From here, COMMAND users can send texts, images, or even voice messages, directly to members of your team via the Trucker Path app on the messaging tab.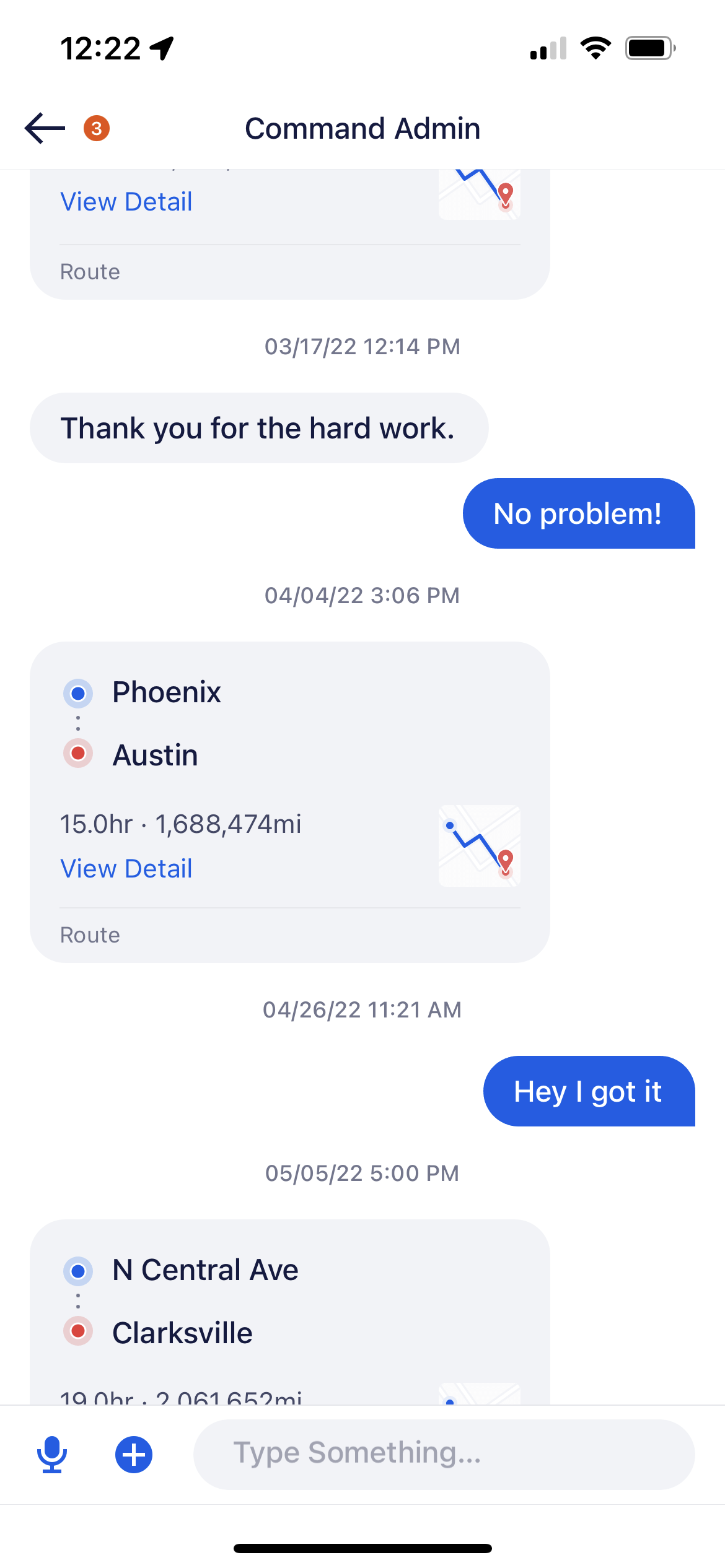 Create a group
To create a new group message, click on the "Add New Group" Icon in the upper left-hand corner.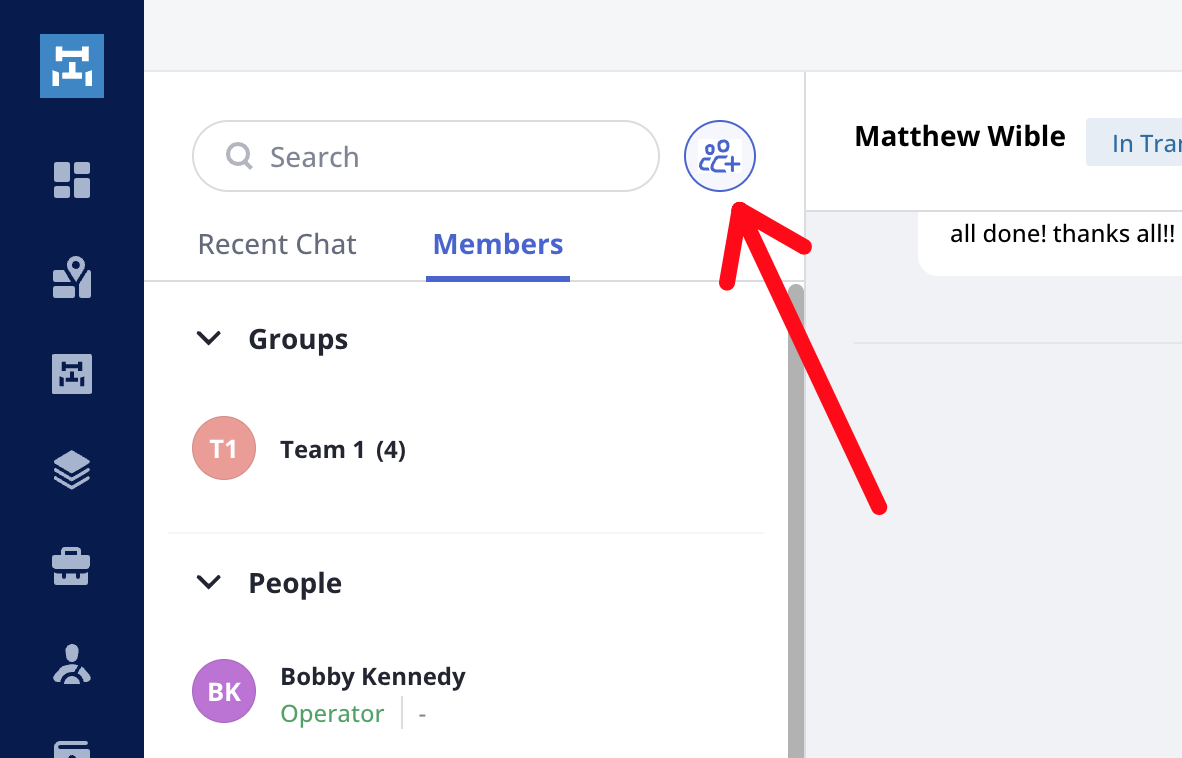 Select the member of your team you want to add to the chat by checking the box next to their name.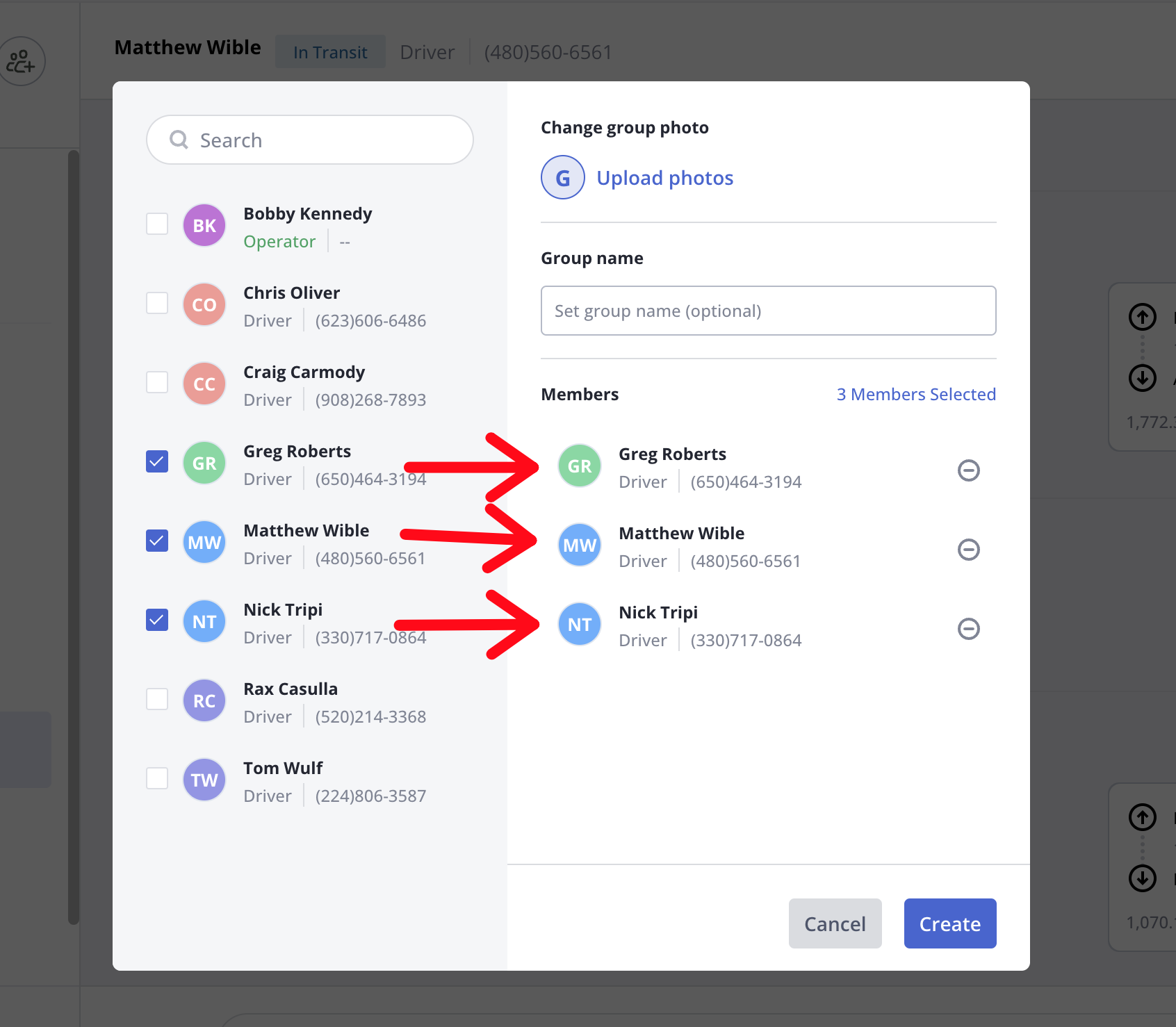 Create a group name and even upload an image to identify the different groups.
Questions?
If you have any questions regarding this topic or any others, please reach out to our Support Team via email at commandsupport@truckerpath.com or by phone at +1 (833) 929-4441.