Introduction
The subscription and billing tab allows you to see what you are currently paying for your subscription, add or remove seats, and view a history of what has been paid.
Summary
To access "Subscription & Billing", click on the gear in the upper right-hand corner and then click "Subscription & Billing".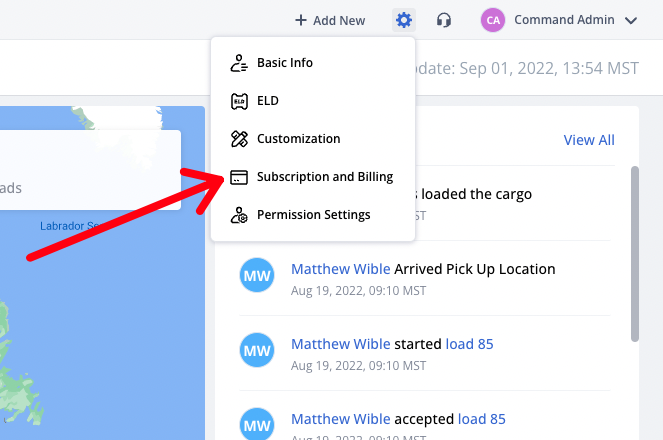 From this page, you can add seats to your COMMAND subscription or your TruckLoads subscription by clicking "+ Add Seats" next to the product you want to adjust.

Adjust the total number of seats to your liking and then click "Submit" to save your changes.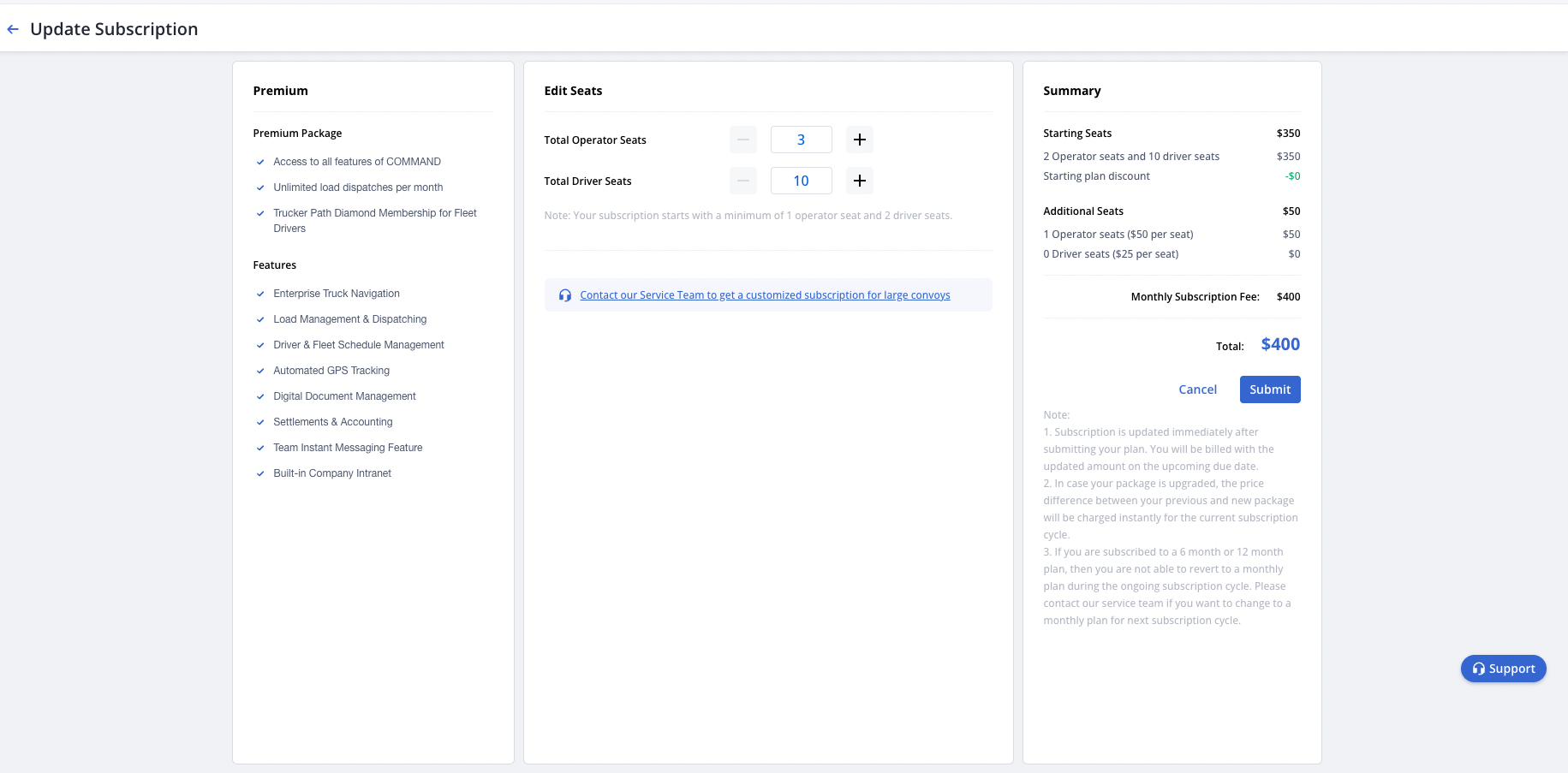 Assign Subscription
To assign a purchased load board subscription, click on the "Assign Subscription" tab. Locate the driver profile in the list and then click the dropdown next to their name to update it to premium plus.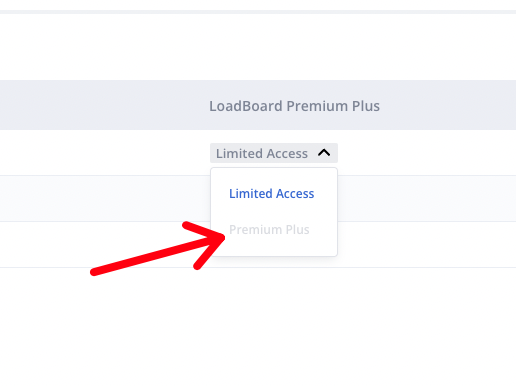 Billing History
To see your billing history, from the Subscription & Billing tab, click "Billing". Here you can see a history of each charge and the total that was paid on each specific date.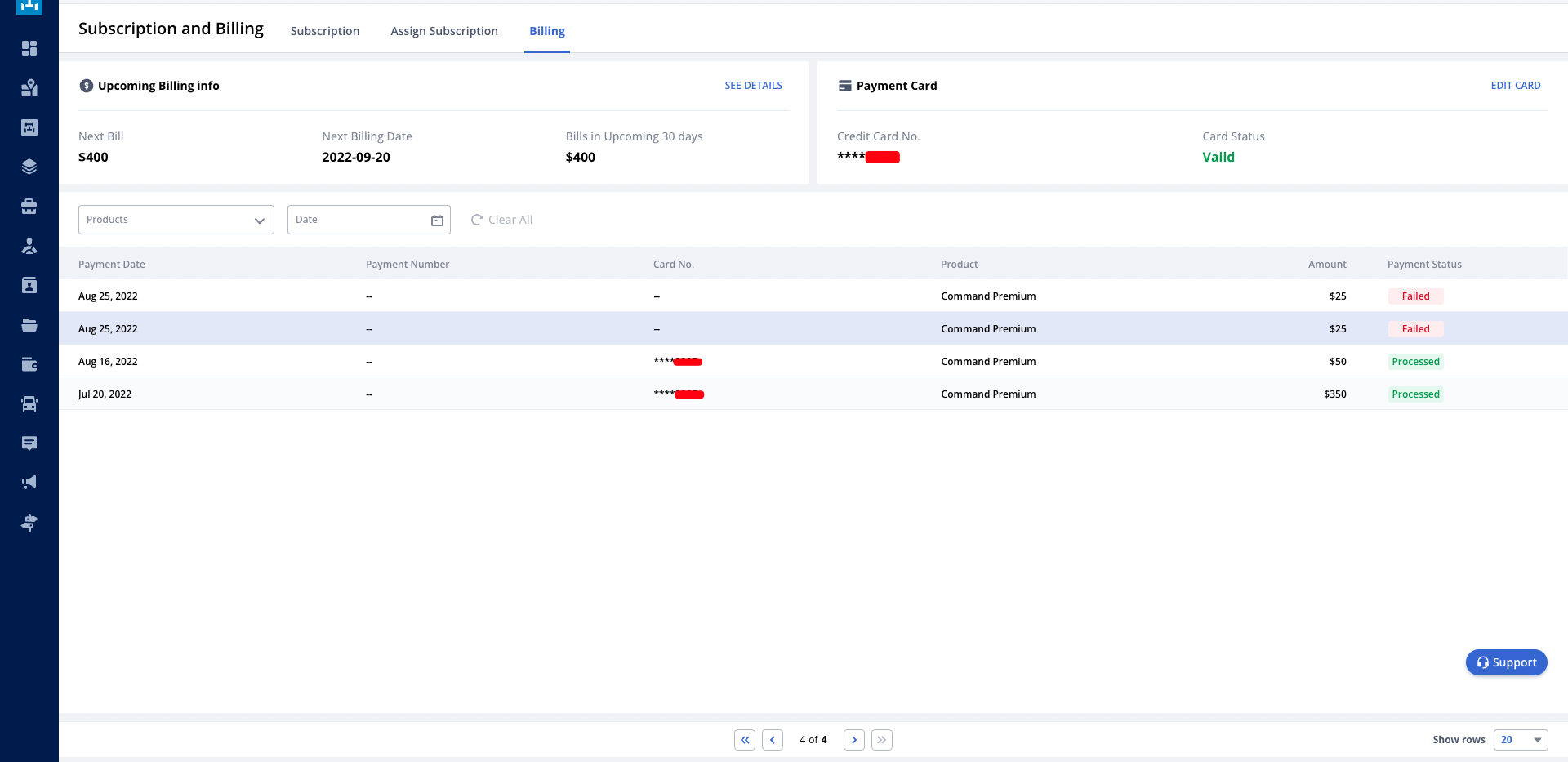 Questions?
If you have any questions regarding this topic or any others, please reach out to our Support Team via email at commandsupport@truckerpath.com or by phone at +1 (833) 929-4441.