Introduction
Explore the current freight market and its current stats by using a variety of tools under Market Insights. Check lane rates, capacity, load profit, and fuel surcharge calculator by clicking the option in the dropdown.
Summary
Access Market Insights by clicking the Market Insights module on the right-hand side of the dashboard.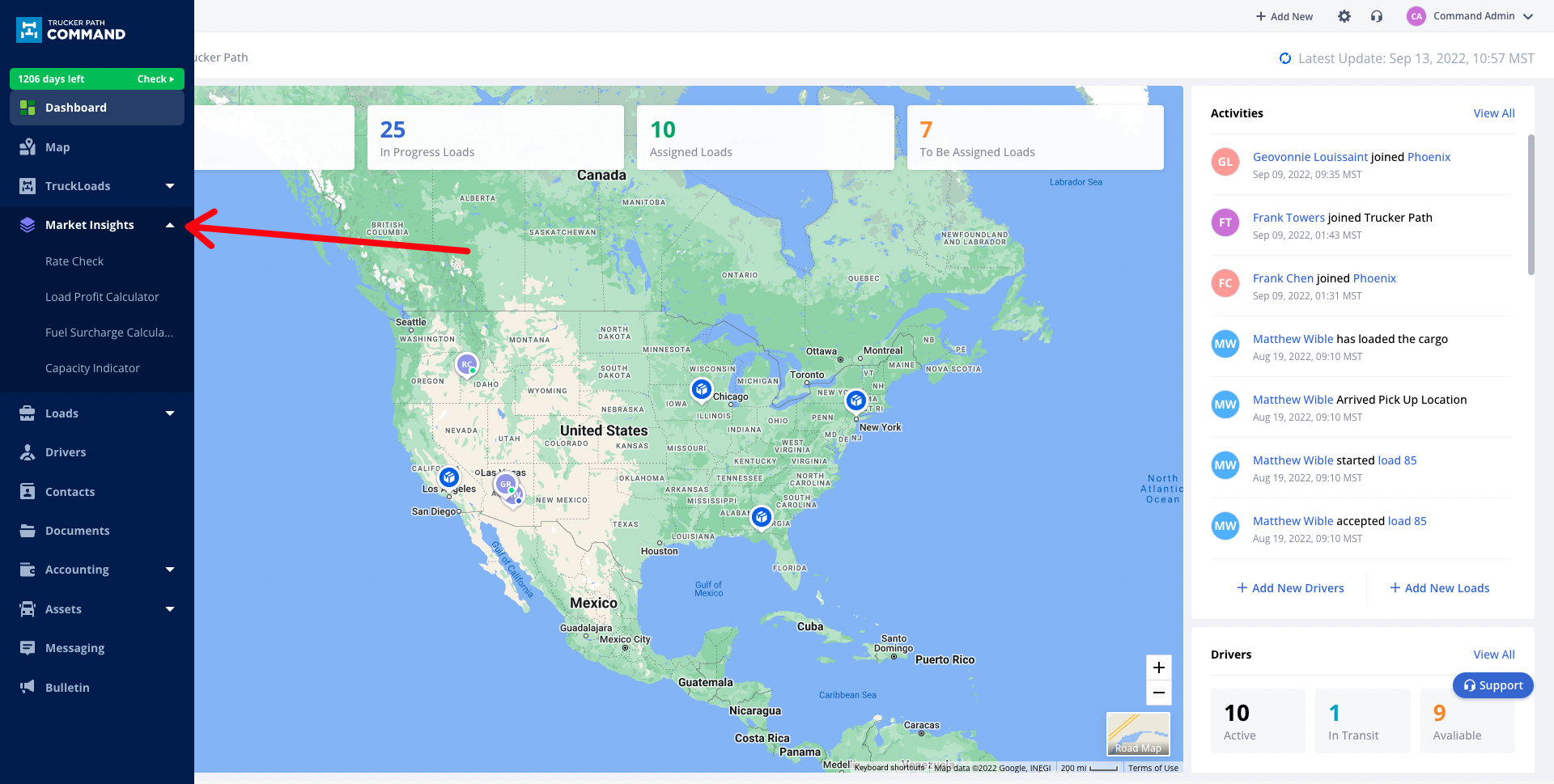 Rate Check
Enter pick up and drop off information and select van, reefer, or flatbed to pull the current rate information for that lane.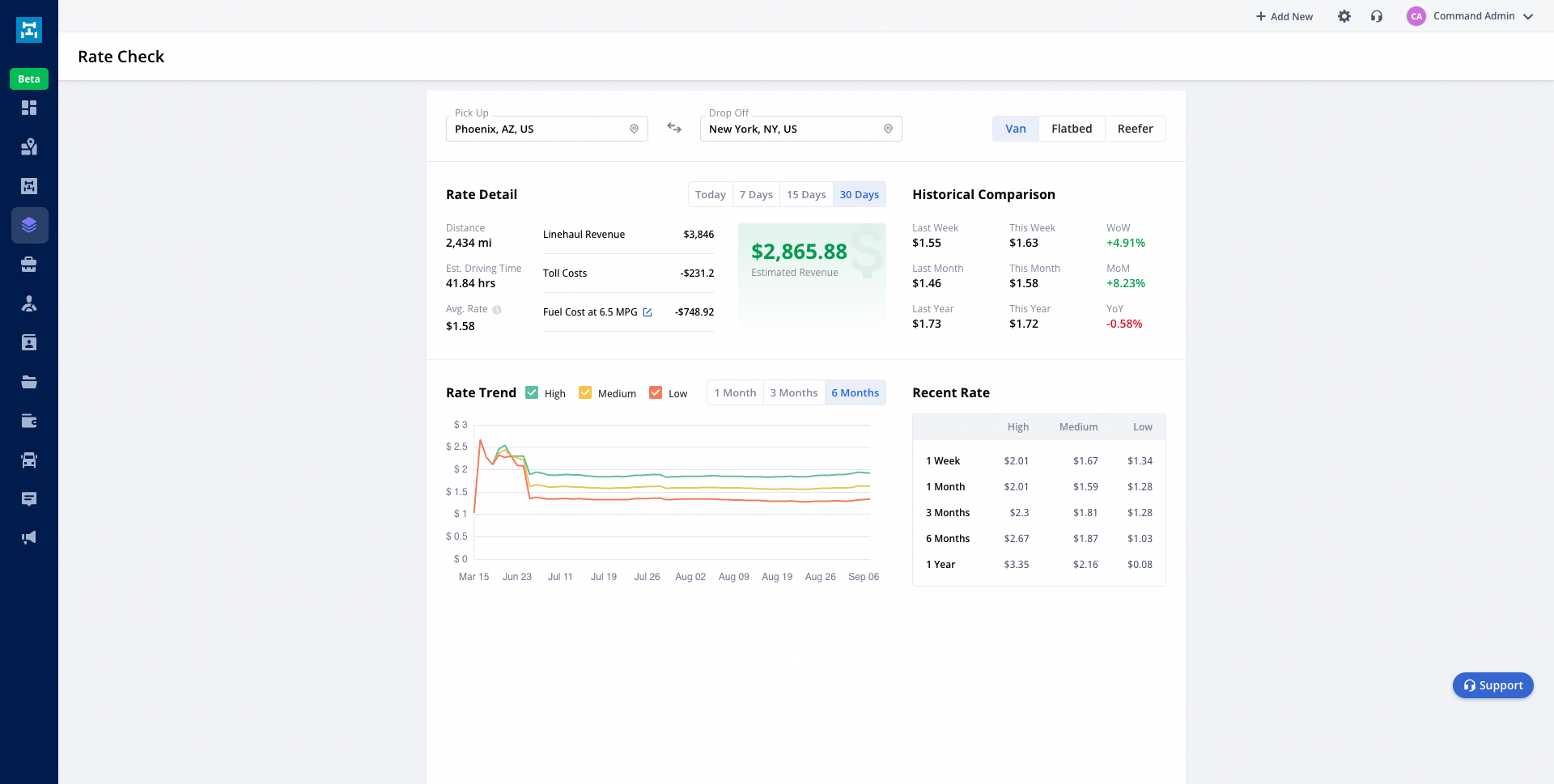 View the estimated revenue for moving a truck along that route as well as a historical comparison under Rate Detail.

See rate trends over the selected timeframe under Rate Trend.

Load Profit Calculator
Utilize the Load Profit Calculator to get an estimate of the total profit you will make based on $/Mile and estimated fuel cost.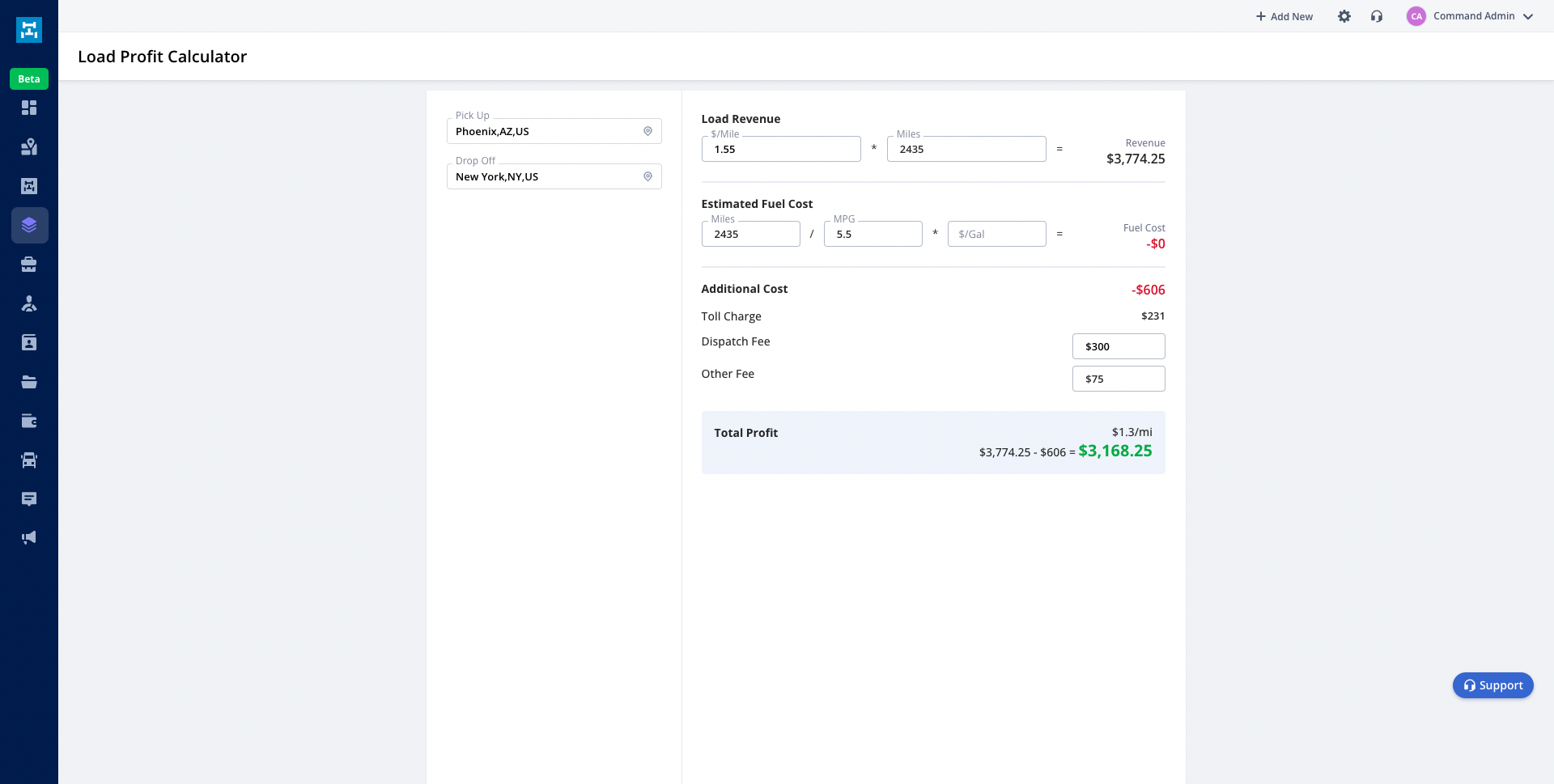 Fuel Surcharge Calculator
Estimate the total cost of fuel using the Fuel Surcharge Calculator.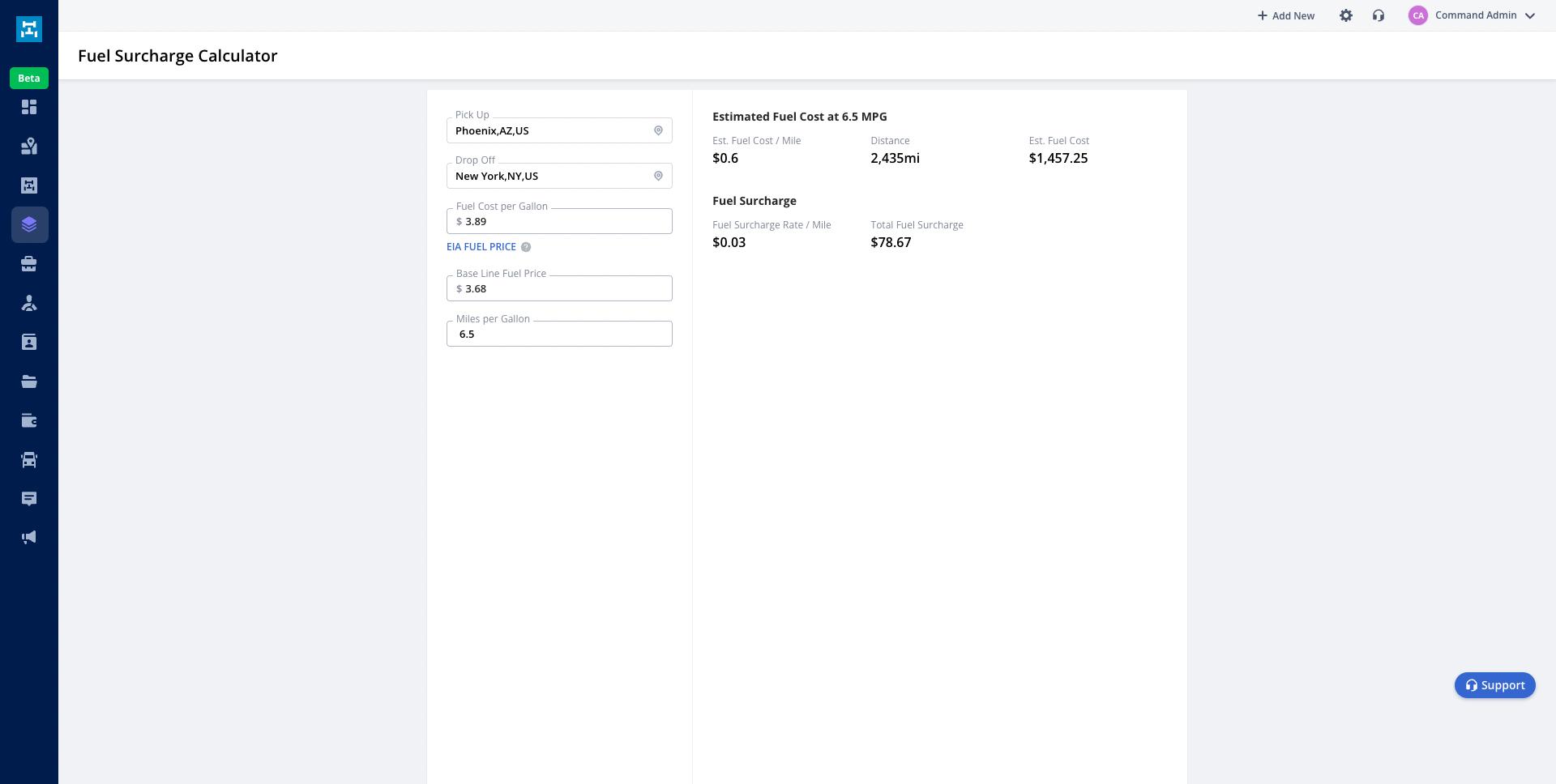 Capacity Indicator
See an overview of capacity and available freight using the Capacity Indicator.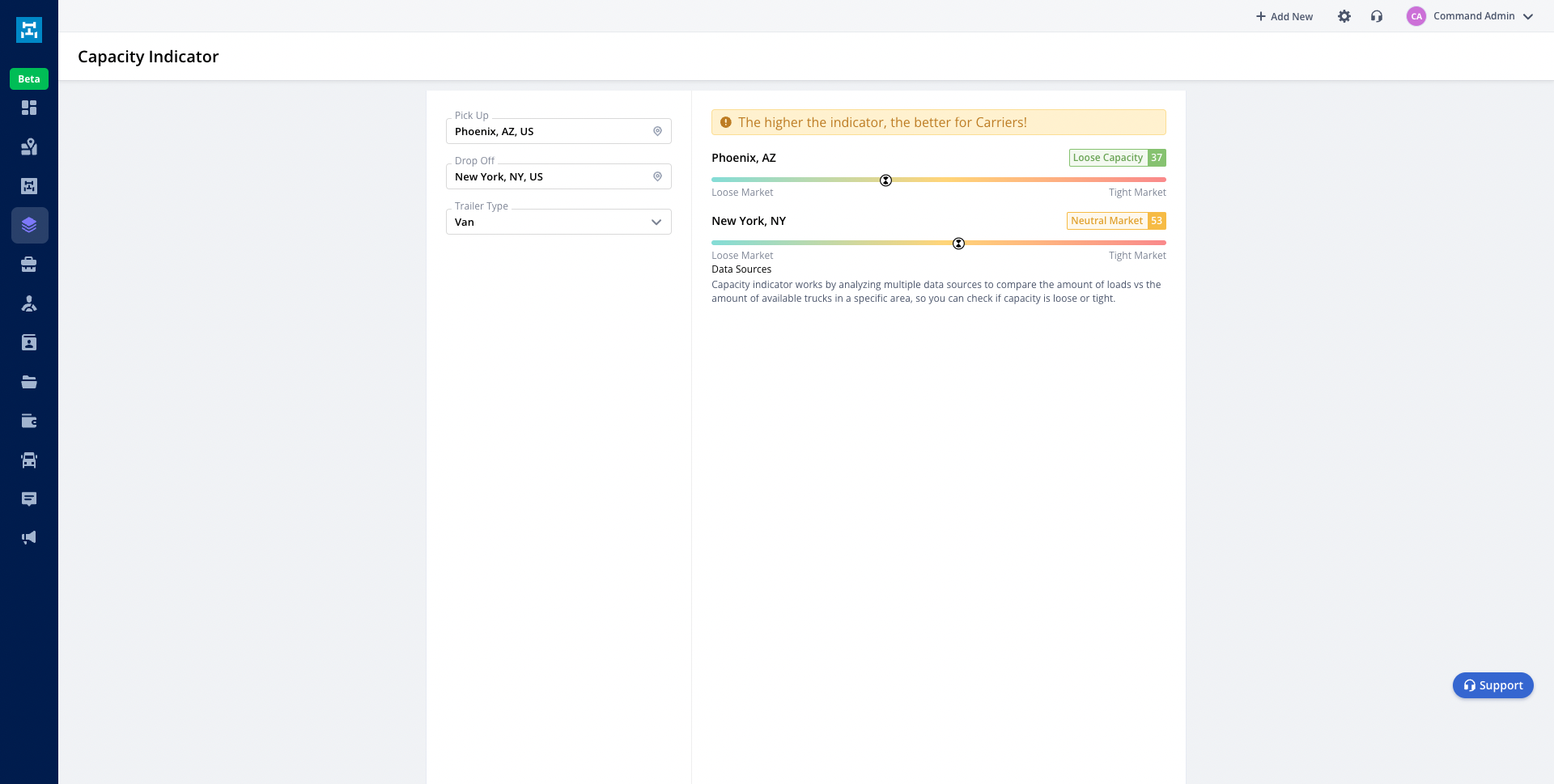 Questions?
If you have any questions regarding this topic or any others, please reach out to our Support Team via email at commandsupport@truckerpath.com or by phone at +1 (833) 929-4441.