Introduction
The Permission Settings tab allows the admin to set specific privileges for other users in the COMMAND dashboard. Change permissions like only allowing them to view and not edit a specific module or remove a module from their dashboard completely.
Summary
To access the Permission Settings click on the settings gear in the upper right-hand corner, then click on Permission Settings.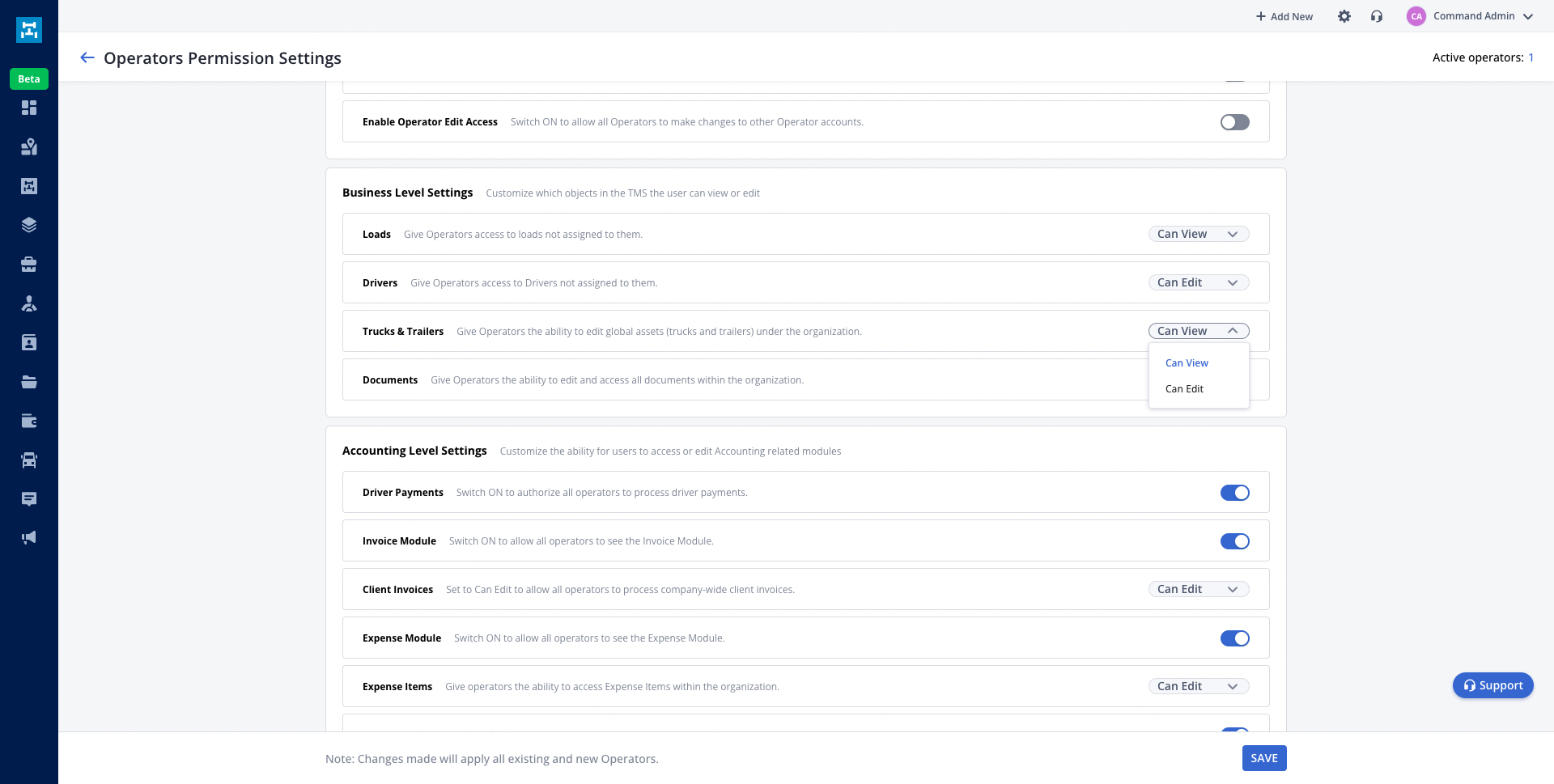 From this tab, you can adjust the account settings for all other users. Once selected, click the Save button at the bottom of the screen. Note: Changes made will apply to all existing and new Operators.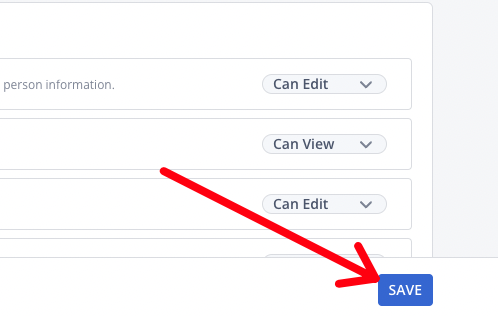 Questions?
If you have any questions regarding this topic or any others, please reach out to our Support Team via email at commandsupport@truckerpath.com or by phone at +1 (833) 929-4441.